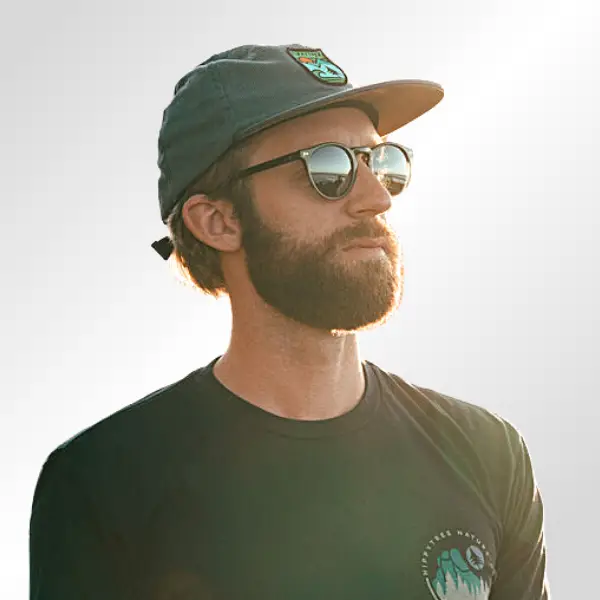 Travis Burke
Content Creators
Lifestyle Influencers
DOB:

April 17, 1986

Age:

37

Country:

United States

Resides:

Oceanside, CA

Known For:

Founder and CEO of Travis Burke Photography
About Travis Burke
Travis Burke was born on March 19, 1985, in San Diego, California. From a young age, he grew up exploring the natural beauty of the western United States with his family.[3] Burke's career as a photographer and adventurer began in his early twenties when he purchased a used Nikon camera on Craigslist and decided to set out on a road trip to explore the outdoors. He quickly fell in love with photography and the traveling lifestyle, so he began to focus on capturing images of the landscapes he experienced.[3] 
Burke did not graduate from college, but instead pursued his passion for photography through hands-on experience and self-directed learning, including taking classes at a local community college.[4] He initially took his savings of $80 and his grandma's camper van on his travels in order to photograph his surroundings.[5] 
Over time, Burke's photography skills and artistic vision developed and he began to gain recognition for his work through social media and online photography communities. He worked on various photography and videography projects before landing his first major position. He was hired by GrindTV as a staff photographer, where he worked on the brand's action sports magazines, which include Surfer, Skateboarding, and Canoe & Kayak.[6] 
Today, Burke is a highly sought-after photographer and filmmaker who works with major brands in the technology, travel, outdoor, and fashion industries. He continues to travel extensively, exploring remote corners of the Earth and capturing the beauty of the natural world through his camera lens.[1] 
Photography Career
In 2012, Burke founded and became the CEO of Travis Burke Photography, a company that specializes in outdoor, adventure, and landscape photography.[1] Through his company, he offers a variety of photography services, including fine art prints, commercial photography, workshops, and mentoring for aspiring photographers. His work is known for its unique and creative style that uses vibrant colors, dramatic compositions, and unique perspectives of the natural world.[7] 
As a professional photographer, Burke has worked with a variety of well-known brands in the outdoor and adventure industries, including:[1][8] 
Clif Bar
Red Bull
Patagonia
Canon
GoPro
Sony
Jeep
The North Face
REI
Backcountry
Yeti
Burke has photographed a wide range of locations around the world, including:[9] 
Yosemite National Park, California, USA
Iceland
Zion National Park, Utah, USA
Banff National Park, Alberta, Canada
Joshua Tree National Park, California, USA
The Grand Tetons, Wyoming, USA
Patagonia, Chile
The Faroe Islands
The Canadian Rockies, Alberta, Canada
The Oregon Coast, USA
The Swiss Alps
As an avid traveler, Burke is a strong advocate for environmental conservation and sustainability. He often uses his photography and social media presence to raise awareness about environmental issues and climate change. He has stated that one of his missions is to inspire people to respect and conserve the natural world.[1] 
Social Media Presence
Burke has a large and dedicated social media following, with a significant presence on Instagram and other platforms. He has over 772,000 followers on Instagram, where he regularly shares his stunning landscape and adventure photography, as well as stories from his travels.[10] 
In addition to Instagram, Burke is also active on Facebook, Twitter, and YouTube, where he shares videos of his adventures, photography tips, filmmaking techniques, and updates about topics, including workshops, events, and new projects he's working on.
Other Endeavors
Burke lives on and off in a converted van, traveling the world and photographing some of the most stunning natural landscapes on the planet.[1] He has also pursued a wide range of outdoor activities for many years, including surfing, skateboarding, rock climbing, snowboarding, and scuba diving, among others.[2] 
Aside from his work in photography and filmmaking, Burke has held various other jobs throughout his life. Before he began his career as a photographer and adventurer, Burke worked as a waiter, car mechanic, bartender, and landscaper. He has also worked as a freelance graphic designer and web developer.[11] 
Burke's diverse work experience has helped him develop a variety of skills that have been valuable in his career as a photographer and filmmaker. For example, he has said his experience as a car mechanic has helped him troubleshoot and repair his equipment when he is in remote locations, and his experience as a bartender has helped him develop strong communication and people skills that have been useful in building relationships with clients and fellow adventurers.[3][6] 
Burke has also been involved in various entrepreneurial ventures related to his passions for the outdoors and travel. For example, he has helped companies develop travel photography gear, including products such as camera bags and camping gear designed for outdoor photographers. Additionally, Burke is a brand ambassador for several brands, including:[8] 
References
Leaders Media has established sourcing guidelines that rely on credible, expert-level, and primary sources for articles about people and companies. Articles are frequently edited by staff writers. Learn more about our mission, editorial ethics, and how we source references in our editorial policy.
Any reader who wishes to provide any additions or revisions to this article, including updating any out-of-date information, please email [email protected].