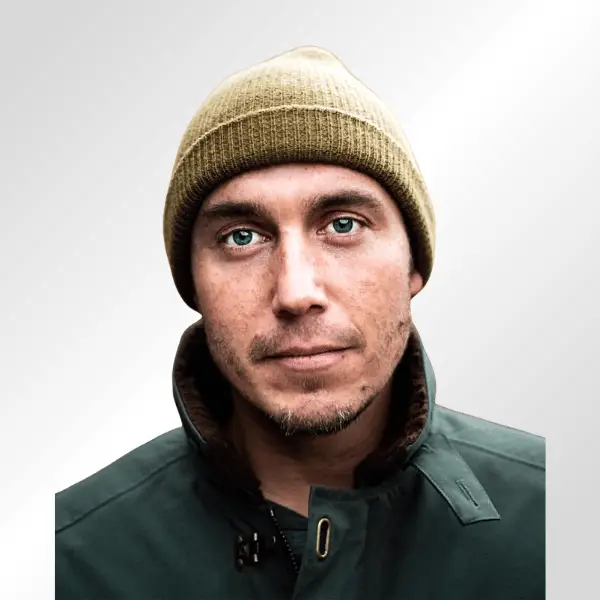 DOB:

March 12, 1986

Age:

37

Country:

United States

Resides:

Grover Beach, CA

Hometown:

San Luis Obispo, CA

Known For:

Photography

Spouse/Partner:

Breanne Burkard

Religion:

The Church of Jesus Christ of Latter-day Saints

Education:

Cuesta College
About Chris Burkard
Chris Burkard is a self-taught landscape photographer, explorer, speaker, and author from San Luis Obispo, California. He is known for traveling to colder and wilder climates, such as Norway, Iceland, and Switzerland, to capture elements of nature that showcase wild and awe-inspiring scenes. Burkard uses a multimedia approach to layer themes of lifestyle, adventure, surf, and travel to tell the stories of the places he visits.[1] 
He is an active member of the Church of Jesus Christ of Latter-Day Saints. In an interview with Deseret News, Burkard says, "You can't really travel without feeling like you see (God's) hand in everything."[2]
His team, creative studio, and art gallery are based on the Central Coast of California.[1]
Early Life
Chris Burkard was born on March 12, 1986, in San Luis Obispo, California.[3] He was raised by his single mother until she remarried when he was 12.[4] Growing up, Burkard spent a lot of time exploring the nearby California mountains and coastlines.He also spent time bodyboarding, body surfing, and surfing. Before graduating from Arroyo Grande High School at 19, he had developed a love for photography. Burkard went on to enroll in Cuesta Junior College, and it was here that he was exposed to photographic art and production.[6] Burkard ultimately left college to pursue a full-time photography career.[5]
Photography Career
Burkard purchased his first camera at an auction at a local Goodwill. Unfortunately, his first camera, which he paid $65 for, didn't work, so he borrowed a camera from his girlfriend's mom. With this borrowed camera, Burkard began experimenting with different settings, lighting, layers, and context. He explored both film and digital productions, particularly during a time when digital photography was still new.[6]
Burkard worked hard to establish himself as a professional photographer for several years. Today, his unique and captivating images from "wild places" has made him one of the world's most admired photographers.[7] [4] Burkard has been sought after by clients like Apple, Sony, Burton, Airbnb, and the Surfers Journal publication for his work.[1] 
From Sun to Snow
Raised in California's Central Coast, Burkard started shooting photographs of warm climate mountains, surfers, and beach coastlines.[6] He eventually grew tired of shooting this terrain, though, and would go on to seek more "remote and rugged" parts of the world.[8]
In a podcast episode of Mountain and Prairie, Burkard says: "I was transitioning from basically shooting in these tropical places and feeling very unfulfilled to going and seeking out colder locations, and one of the places I settled upon was Norway, the Lofoten Islands . . . as a photographer, filming and shooting in the water and photographing these surfers, it just presented such unique challenges . . . I realized the amount of time and dedication I was willing to give to those places was unlike anything else."[5] 
Today, Buckard is known for his photography of colder climates. He's captured iconic images from Norway, Iceland, Russia, Switzerland, and New Zealand. His photographs are taken from within big valleys, in icy cold waters, and even from aerial perspectives.[7] His mantra, he says, is to make viewers "feel like they have traveled with me, like they are standing right next to me when I create these images."[4] 
In an interview with Medium, Burkard further shares, "It's these wild places that really make us appreciate being alive . . . they speak a language that you can only understand by going there."[4] In his TED Talk, he also jokes, "If shivering is a form of meditation, then I would consider myself a monk."[8] 
Books and Films
Burkard has published 10 books and several films documenting his photographic explorations. One of his more recent films, Under an Arctic Sky, came out in 2017 and is available to rent or buy.[9] A new film, I am Here, is a docudrama on addiction and is set to come out soon.[10] Burkard has also been a featured guest on several established podcasts over the years.[11] 
Books by Chris Burkard:
Awards
Burkard is the recipient of many highly esteemed awards in film and photography. Most recently, he was the Gold medalist in the 30th Annual NATJA Awards Competition in 2022.[1] 
Other recent awards include:
Tribeca Film Festival, Unnur, Official Selection, 2020
Mountain Film Festival, Unnur, Official Selection, 2020
Olympus Pro Photographer Showdown, Peoples Choice, 2018
Tribeca Film Festival, Under an Arctic Sky, Official Selection 2017
Forbes, "Top 10 Social Influencers," 2017
Chris Burkard Today
Burkard married his college sweetheart, Breanne, in 2007.[12] Today, they live happily with their two sons, Jeremiah and Forrest, in Pismo Beach, California.[1] Chris Burkard is active on social media, sharing family stories, incredible foreign views, and beach bonfires with friends for his millions of followers.[13]
References
Leaders Media has established sourcing guidelines that rely on credible, expert-level, and primary sources for articles about people and companies. Articles are frequently edited by staff writers. Learn more about our mission, editorial ethics, and how we source references in our editorial policy.
Any reader who wishes to provide any additions or revisions to this article, including updating any out-of-date information, please email [email protected].