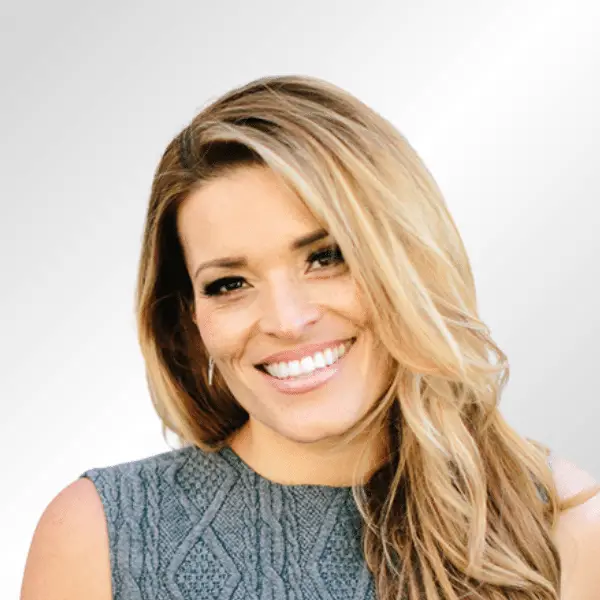 DOB:

April 6, 1990

Age:

33

Country:

United States

Resides:

Newport Beach, CA

Known For:

Founder of Social Curator

Religion:

Christianity

Education:

Whittier College
About Jasmine Star
Jasmine Star was born and raised in Santa Fe Springs, California. She pursued a college education at the University of California, Los Angeles (UCLA) with the intention of becoming a lawyer.[2] She earned a bachelor's degree in law and society and was given a scholarship to pursue law further, however she decided to follow a different career path.[1] 
During her time at UCLA, Star took a photography class and discovered her passion for photography, realizing that her true calling was capturing moments and telling stories through images. In 2005, she made the decision to turn down her scholarship and pursue a more creative role instead.[1] 
Photography
Star began her photography career working in wedding photography. She's since gained valuable experience and knowledge in the field, becoming recognized as one of the "Top 10 Wedding Photographers in the World."[1] 
Over the past decade, Star has built a thriving business around her photography, personal brand, and blog. She has leveraged her expertise in online marketing to attract clients, secure partnerships, and generate revenue.[3][4] 
Star credits her success to understanding the importance of establishing a strong personal brand to differentiate herself in the competitive photography industry.[5] She's also utilized social media platforms like YouTube (with over 73,000 subscribers) and Instagram (where she has over 510,000 followers) to share behind-the-scenes content and connect with potential clients.[6][7] 
Star's work, including her photography and writing, has been featured in prominent publications such as Forbes, The Huffington Post, and Entrepreneur.[1] 
Social Media Marketing and Business Coaching
Through her strategic use of social media and her website portfolio, Star has gained a substantial online audience and has become a sought-after influencer in the social media marketing industry. In recent years, she's dedicated a substantial amount of her time to coaching other entrepreneurs and creative business owners. Drawing from her own experiences and successes, Star shares her knowledge and expertise with aspiring photographers and entrepreneurs.[8] 
Star has developed various online courses, workshops, and speaking engagements to teach businesses how to establish their unique brands and differentiate themselves. For example, she's partnered with Brand Builders to offer business coaching courses that apply to a wide range of fields.[9]On her website, she also offers a "Selling on Social Media" course, Productivity Planner, and Instagram Guide.[10] 
In 2018, Star founded Social Curator, a social media marketing company. The company offers resources such as a monthly subscription that includes stock photos, caption templates, and an action plan to help ensure clients' branding and social media posts are as effective as possible. As of early 2023, Social Curator has helped over 25,000 businesses solidify their marketing strategies.[8] 
In her words, "I've had the honor of helping business owners build the foundation to their endeavors and create the career of their dreams. Together we've worked through taking risks, daring greatly, and living life to the fullest."[1] 
The Jasmine Star Show Podcast
The Jasmine Star Show is a conversational business podcast hosted by Star that explores "what it really means to turn your passion into profit." The podcast provides tips regarding building brands, utilizing social media, closing sales, and developing as a professional. Star also shares personal stories, motivational wisdom, and coaching tips for overcoming setbacks and the unexpected.[11] 
Speaking Engagements
Star is is committed to educating and empoweing others through speaking engagements, where she shares her knowledge and insights with entrepreneurs, creatives, and small business owners.[12] 
Star has spoken at conferences and events including the Unstoppable Business Conference and Spark Conference. She's known for her emphasis on authenticity, embracing one's unique qualities, and encouraging individuals to be true to themselves. She teaches people to infuse their personality into their brand and connect with their audience on a genuine level. Her speaking and teaching style is practical, actionable, and focused on helping individuals build successful businesses by creating meaningful connections with their target audiences.[12] 

In addition to her professional endeavors, Star is involved in philanthropic work, including collaborating with Austin Angels, a non-profit organization that works alongside children, youth, and families in the foster care community to offer support through intentional giving, relationship building, and mentorship.[13]
References
Leaders Media has established sourcing guidelines that rely on credible, expert-level, and primary sources for articles about people and companies. Articles are frequently edited by staff writers. Learn more about our mission, editorial ethics, and how we source references in our editorial policy.
Any reader who wishes to provide any additions or revisions to this article, including updating any out-of-date information, please email [email protected].