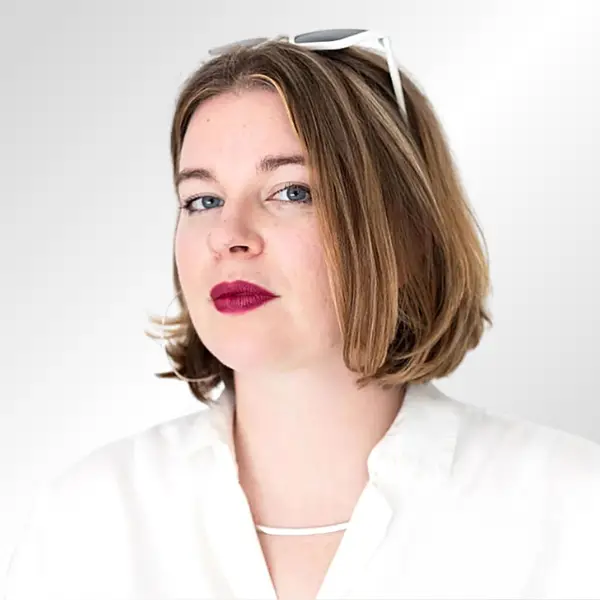 Tori Dunlap
Investors & Wealth
Women in Business
DOB:

July 10, 1994

Age:

29

Country:

United States

Resides:

Seattle, WA

Hometown:

Tacoma, WA

Known For:

Founder of "Her First $100K"

Religion:

Christianity

Education:

University of Portland
About Tori Dunlap
Tori Dunlap was born on July 10, 1994, and grew up in Tacoma, Washington. She said that she learned responsible financial habits from her parents, who saved religiously and were never ones to spend money mindlessly. Dunlap had a checkbook by age 11 and made her own money selling candy out of a machine her father bought her on loan. By the time she graduated from high school, she had 15 machines and used her profits to fund her college tuition, allowing Dunlap to graduate debt-free.[2][3] 
Dunlap graduated from the University of Portland with a Bachelor of Science degree in organizational communication and a Bachelor of Arts in theatre.[4][5]
After completing her education, Dunlap worked in digital marketing and social media strategy for several companies. However, she felt unfulfilled in her career and realized she had a passion for personal finance and helping others achieve financial independence.[2]
While running social media at a start-up company, Dunlap made a goal to save $100,000 and she blogged about it along the way. Three months after her twenty-fifth birthday, Dunlap reached her goal, left her job, and started her brand "Her First $100K," first as a blog. Later, she expanded it into a full-fledged financial literacy platform offering courses, coaching, and resources to empower women financially. Dunlap became a prominent voice in the personal finance space, emphasizing topics like salary negotiation, investing, and entrepreneurship.[6]
Her First $100K
On the Her First $100K website, Dunlap writes, "I was put on this earth to fight for women's financial rights. I'm here to help you make what you're worth, build wealth, and fight the patriarchy. Because a financial education is the best weapon we've got."[7]
As an influencer, Dunlap has been featured in various media outlets, including Forbes, CNBC, Business Insider, The New York Times, and HuffPost. She continues to use her platform to educate and inspire women to take control of their finances and work toward their financial goals.[4][8]
Dunlap believes that the saying "money can't buy happiness" is a common patriarchal narrative. While it's true that physical things can't inherently make you happy, she said in an interview with The Seattle Times, "money can buy you stability." Dunlap says that money "can give you freedom, choices and opportunities to try new things," which is why she wants to empower women to take control of their wealth.[9] 
Financial Feminist
Dunlap published her first book, Financial Feminist, in December 2022. In it, she distills the principles of her judgment-free approach to paying off debt, figuring out your value categories to help you spend mindfully, how to save money without deprivation, and investing for the future.[10] 
Dunlap's book is broken down into topics, including the emotions of money, paying off debt, spending, and saving. She offers interactive exercises and journaling prompts that help readers break through the "trauma around money and patriarchal narratives around spending," Dunlap says.[9] 
Dunlap also has a podcast named Financial Feminist, which has earned the number one spot in Spotify's business category and has over 8 million downloads, averaging 800,000 downloads monthly.[6] 
Some recent podcast episodes include:
"How to Use Your Credit Card to Travel for Free"[11] 
"Taking Up Space in Male-Dominated Fields with Guest Molly Fletcher"[12] 
"How Much Do I Need to Retire?"[13] 
"Understanding Hidden Financial Challenges for Military and Nomadic Families"[14] 
Tori Dunlap Today
Dunlap continues to run the Her First 100K brand, which currently offers courses, workshops, and free resources. She also travels for in-person speaking and coaching engagements, and continues to create new podcast episodes.[15][16]
Dunlap has gained a noteworthy social media following, with almost 700,000 Instagram followers and 2.2 million TikTok followers. She runs her business from Seattle, Washington.[17][18] 
References
Leaders Media has established sourcing guidelines that rely on credible, expert-level, and primary sources for articles about people and companies. Articles are frequently edited by staff writers. Learn more about our mission, editorial ethics, and how we source references in our editorial policy.
Any reader who wishes to provide any additions or revisions to this article, including updating any out-of-date information, please email [email protected].