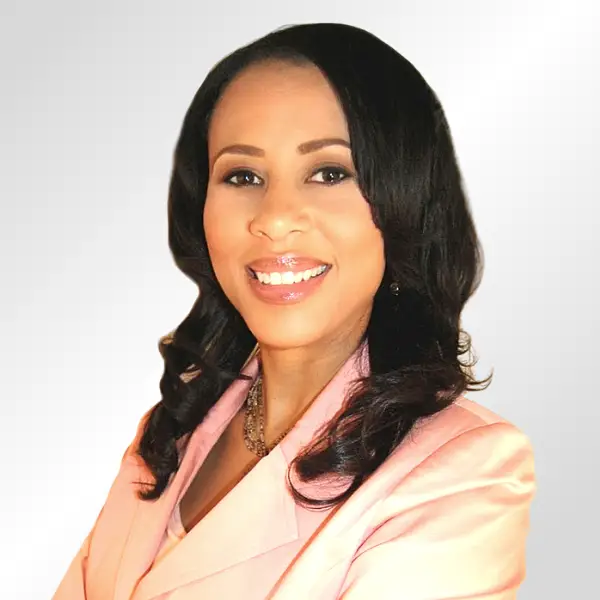 Michelle Singletary
Investors & Wealth
Journalists & Media
DOB:

March 26, 1963

Age:

60

Country:

United States

Resides:

Washington, DC

Hometown:

USA

Known For:

The Washington Post columnist

Spouse/Partner:

Kevin McIntyre

Religion:

Christianity

Education:

University of Maryland
About Michelle Singletary
Michelle Singletary was born on March 26, 1963.[2] Growing up in a working-class family in Baltimore, Maryland, her grandmother raised her and her four siblings. Her grandmother, who she calls "Big Mama," was a nursing assistant at Baltimore City Hospital, making less than $13,000 per year. Singletary says much of her financial wisdom is due to her grandmother's influence.[3]  
Singletary earned her undergraduate degree in radio, television, and film from the University of Maryland, College Park, in 1986.[4] She was able to fully pay for college after winning a scholarship that covered her tuition and awarded her a job at the Baltimore Sun.[5]  
During her junior year of college, Singletary studied abroad in London.While in school, she also became the first female president of the Black Student Union.[6] After earning her bachelor's degree, she went on to receive a master's degree in business and management from Johns Hopkins.[4]   
Singletary became a homeowner while in her early twenties. At the time, she was living with her grandmother but felt she needed more space. Though she initially rented an apartment, her grandmother frequently told her she was wasting money, so she soon bought a condo.[7]   
While Singletary is most well-known for her career, she has also made an impact through her volunteer work. In 2005, she created Prosperity Partners Ministry, a year-long program at First Baptist Church of Glenarden modeled after Alcoholics Anonymous. The program attracts 150 to 200 participants annually. She and her husband also mentor prison inmates at correctional facilities in Maryland, teaching financial literacy and money management.[6]   
Career
Singletary began her career as a journalist at The Baltimore Evening Sun, where she worked as a general assignment reporter, initially covering police, fires, zoning, and later religion and bankruptcy.[6] Before Singletary was an advocate of reducing spending, she considered herself a shopaholic and a bargain shopper. She wrote a column called Born to Shop where she encouraged readers to hunt for bargains.[8]   
In 1992, The Washington Post noticed Singletary's story about former Baltimore Colts quarterback Johnny Unitas, and hired her as a business writer. After five years covering business, she transitioned to working as a personal finance columnist. She has been writing her nationally syndicated, award-winning column, The Color of Money, for over 20 years.[6]  
In 2020, Singletary wrote a 10-part series titled Sincerely Michelle that explored race and the financial wealth gap between Black and White Americans. She said it was a challenging project but explains, "[A]fter the death of George Floyd and the Black Lives Matter protests, I just finally thought I have to use my platform to say a lot of things that you think about Black Americans is incorrect."[9]  
In addition to her writing, Singletary's career has also included several television and radio programs. She has appeared as a regular personal finance contributor on NPR's Day to Day and ABC's The Revolution. She also hosted TV One's Singletary Says from 2006 to 2008. In 2012, she hosted the PBS special, Spend Well, Live Rich.[4] She is also a frequent guest on television and radio programs, including The Today Show, Good Morning America, and CBS This Morning.[10]
Recognition
Singletary has been recognized several times for her work as a journalist and writer. She received the Society of American Business Editors and Writers Best in Business Award in 2007 and Johns Hopkins University's Distinguished Alumnus Award in 2009.[4] 
In 2013, The NFCC awarded Singletary with the Making the Difference Advocate Award, and in 2014, she was awarded Consumer Actions' Consumer Excellence Award.[4]
In 2019, the Society for Advancing Business Editing and Writing awarded Singletary its Distinguished Achievement Award.[11] In the same year, the Washington, D.C., Pro Chapter of the Society of Professional Journalists inducted her into its Hall of Fame.[12] Later, in 2020, she received the Washington Post's highest journalistic honor, the Eugene Meyer Award. In 2022, Singletary was awarded the Gerald Loeb Lifetime Achievement Award.[1]
Michelle Singletary Books
Singletary is the author of four books on personal finance. Her writing is known for its practical and accessible advice on personal finance, particularly on topics like debt reduction, budgeting, and retirement planning. Her books include:
Michelle Singletary Today
Today, Singletary lives with her husband, Kevin Mcyntire, in Bowie, Maryland. They enjoy spending time with their three children.[6] Singletary also remains an influential voice in personal finance. She regularly shares financial tips with her 39,900 Twitter followers.[13] She also continues to write her syndicated money advice column, The Color of Money, for The Washington Post, which appears in dozens of newspapers nationwide.[14] 
References
Leaders Media has established sourcing guidelines that rely on credible, expert-level, and primary sources for articles about people and companies. Articles are frequently edited by staff writers. Learn more about our mission, editorial ethics, and how we source references in our editorial policy.
Management, U. (2022). 2022 Gerald Loeb Award Finalists, Lifetime Honoree and Date of Awards Event in New York City Announced by UCLA Anderson. Retrieved 22 April 2023, from https://www.prnewswire.com/news-releases/2022-gerald-loeb-award-finalists-lifetime-honoree-and-date-of-awards-event-in-new-york-city-announced-by-ucla-anderson-301608770.html
Singletary, M. (2021, March 26). Officially been 29 for decades. age ain't but a number. still, 58 feels good. #DontLookYourAgeChallenge pic.twitter.com/umfyi8tcfl. Retrieved April 22, 2023, from https://twitter.com/singletarym/status/1375427251236376577 
Elhage, A. Living a Life of Purpose: An Interview with Michelle Singletary. (2023). Retrieved 22 April 2023, from https://ifstudies.org/blog/living-a-life-of-purpose-an-interview-with-michelle-singletary 
Michelle Singletary – nationally syndicated personal finance … – linkedin. (n.d.). Retrieved April 22, 2023, from https://www.linkedin.com/in/singletarymichelle 
Singletary, M. (2020, September 18). Perspective | yes, I was hired because I was black. but that's not the only reason. Retrieved April 22, 2023, from https://www.washingtonpost.com/business/2020/09/18/sincerely-michelle-affirmative-action/
Shih, K. (n.d.). Change in her pocket. Retrieved April 22, 2023, from https://terp.umd.edu/change-in-her-pocket 
Singletary, M. (1997, March 30). My grandmother's saving grace. Retrieved April 22, 2023, from https://www.washingtonpost.com/archive/business/1997/03/30/my-grandmothers-saving-grace/3d11be6d-80cc-47ce-a260-b63e7c42d511/ 
Singletary, M. Time to stop being a consumer – East Bay Times. (2023). Retrieved 22 April 2023, from https://www.eastbaytimes.com/2009/01/02/time-to-stop-being-a-consumer/ 
Young, R., Hagan, A. Personal Finance Columnist Michelle Singletary Examines Race, Wealth Gap For Black Americans. (2023). Retrieved 22 April 2023, from https://www.wbur.org/hereandnow/2020/12/22/michelle-singletary-financial-wealth 
Michelle Singletary. (2018, October 17). Retrieved April 22, 2023, from https://nationalpress.org/award-winner/michelle-singletary/
WashPostPR. (2019, February 19). Michelle Singletary to receive 2019 Sabew distinguished achievement award. Retrieved April 22, 2023, from https://www.washingtonpost.com/pr/2019/02/19/michelle-singletary-receive-sabew-distinguished-achievement-award/ 
SPJ DC Hall of Fame induction speeches 2019 – Washington, D.C., Pro SPJ Chapter. Retrieved 22 April 2023, from https://spjdc.org/2019/08/spj-dc-hall-fame-induction-speeches-2019/
Michelle Singletary. (n.d.). Retrieved April 22, 2023, from https://twitter.com/SingletaryM 
A nationally syndicated columnist for The Washington Post, Michelle Singletary also does television, radio and community work. (2023). Retrieved 22 April 2023, from https://wfsites.websitecreatorprotool.com/michellesingletary/about-michelle.html
Any reader who wishes to provide any additions or revisions to this article, including updating any out-of-date information, please email [email protected].