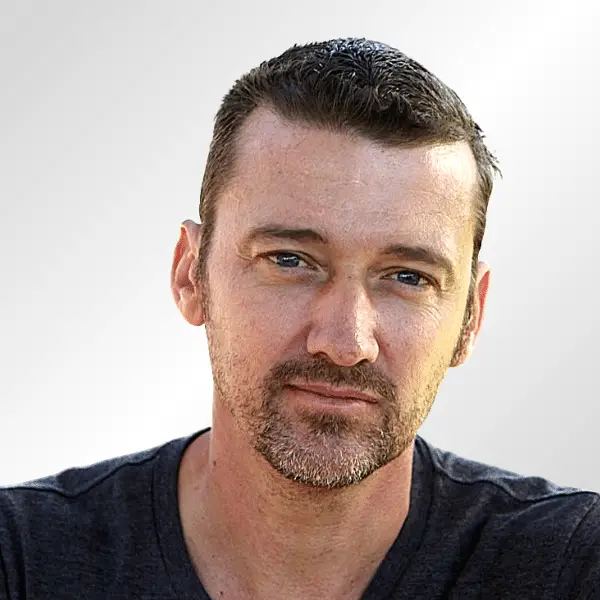 Pete Adeney
Content Creators
Investors & Wealth
DOB:

January 1, 1975

Age:

48

Country:

United States

Resides:

Longmont, CO

Hometown:

Canada

Known For:

Creator of Mr. Money Mustache
About Pete Adeney
Pete Adeney was born in Canada in 1975 and attended Queen's University in Kingston, Ontario, where he earned a degree in computer engineering. He worked as a software engineer for about 10 years before retiring at the age of 30 with about $800,000 saved.[4][5] 
On his website, he speaks about his retirement at 30, explaining, "This was achieved not through luck or amazing skill, but simply by living a lifestyle about 50% less expensive than most of our peers and investing the surplus in very boring conservative Vanguard index funds and a rental house or two."[2] 
During his time as a software engineer, Adeney and his wife began to develop an interest in personal finance and started exploring different strategies for saving money and achieving financial independence. This eventually led him to start his blog at the age of 36, Mr. Money Mustache, where he shares his experiences and provides advice to others who are interested in achieving financial freedom and retiring early.[1] 
Adeney is now a successful author, blogger, husband, and father to one son. He currently resides in Longmont, Colorado, with his family. Despite being a millionaire, Adeney lives a mostly frugal lifestyle and practices what he preaches in terms of living below one's means.[6][7] 
Aside from his writing, Adeney is passionate about philanthropic work and charitable contributions. He has donated a significant portion of his wealth to various causes, including environmental conservation and education.[8]
Blog and Finacial Advice
Mr. Money Mustache, Adeney's personal blog, was launched in 2011 and has since reached over 30 million people.[9] The blog focuses on personal finance advice, early retirement, and frugal living, all principles of the FIRE movement. The FIRE (Financial Independence Retire Early) movement is a lifestyle movement aimed at achieving financial independence and retiring early.[10] 
Adeney encourages readers to live below their means, avoid debt, and invest in low-cost index funds. He advocates for a simple and minimalist lifestyle and provides tips on how to achieve financial independence and retire early. As an advocate for the FIRE movement, his writing emphasizes saving aggressively, reducing expenses, and investing in low-cost index funds to accumulate wealth and retire early. His ultimate goal is to teach people to save enough passive income (25 times their annual needs) to cover living expenses without needing to work into older age.[11] 
The FIRE movement has gained popularity in recent years, particularly among millennials who value financial freedom and work-life balance.[12] However, the movement has also faced criticism, including from other financial experts, for promoting an unrealistic lifestyle and neglecting the importance of traditional career development and social security benefits.[13] 
To complement his blog, Adeney also created the Mr. Money Musctache app, which features his most recent articles and updates.[14] Additionally, he's active on social media, with about 75,000 followers on Instagram and YouTube.[15][16] 
Books
Adeney co-authored one book that was released in 2016 titled The Simple Path to Wealth: Your Road Map to Financial Independence and a Rich, Free Life. The book provides a step-by-step guide to mastering personal finances. In the book, Adeney discusses the importance of achieving financial independence as a means to living a fulfilling and meaningful life. He encourages readers to think beyond the traditional view of retirement and instead focus on achieving financial freedom, which means having enough passive income to cover living expenses without needing to work.[17] 
Adeney's writing has been an inspiration for many in the personal finance community, although some have criticized his work. In response to criticisms, Adeney has stated that his message is not about achieving an extreme level of frugality or early retirement, but rather about taking control of one's finances in order to focus on what's most satisfying and important in life.[18] 
References
Leaders Media has established sourcing guidelines that rely on credible, expert-level, and primary sources for articles about people and companies. Articles are frequently edited by staff writers. Learn more about our mission, editorial ethics, and how we source references in our editorial policy.
Any reader who wishes to provide any additions or revisions to this article, including updating any out-of-date information, please email [email protected].