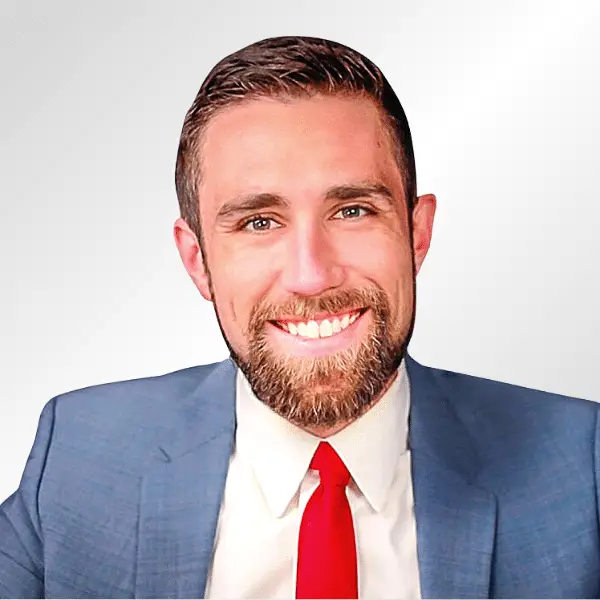 DOB:

January 28, 1992

Age:

31

Country:

United States

Resides:

Ventura, CA

Hometown:

Wuppertal, Germany

Known For:

YouTuber and California Governor Candidate

Spouse/Partner:

Lauren Paffrath

Religion:

Christianity

Education:

University of California Los Angeles
About Kevin Paffrath
Kevin Paffrath was born in Germany on January 8, 1992.[4] He moved with his parents to Florida when he was 18 months old, where he spent much of his childhood. Paffrath's parents divorced when he was six years old. He reports that money was tight for his family when he was a child.[5]  
While in high school, Paffrath believed he would pursue a career as a police officer and participated in a law enforcement explorer program that included 3,000 hours of ride-alongs with the local police.[5] 
Paffrath met his future wife, Lauren, as a high school student while on a trip to Paris. Because Lauren lived in California, Paffrath left Florida at age 17 to be closer to her. He lived with Lauren's family in Ventura, California, while finishing his last year of high school. Lauren's parents worked in real estate, which led Paffrath to form an initial interest in the industry.[5]  
Following high school graduation, Paffrath studied economics, accounting, and political science at Ventura College and UCLA, finishing his bachelor's degree in 2014.[6] Near the end of his college career, Paffrath married Lauren,[7] and they now have two sons, Jack and Max.[5]   
Early Career
In 2011, during his freshman year of college, Paffrath obtained his real estate license.[5] By 2015, he had become one of the top three agents in Ventura County, California.[1] 
Paffrath became a real estate investor in 2012 when he bought his first real estate property with his future wife. He was 19 years old at the time, and the property cost $305,000.[5]  
He said, "We ended up finding a trashed fixer-upper in foreclosure. We had barely $8,000 each to our name to fix this place up. There was no kitchen. The bathrooms were gone. The toilets were gone. It was a disaster."[5] 
The couple successfully renovated their first fixer-upper and rented it out. They repeated that process over and over again. Now, they own more than 22 properties that they've renovated and rented. Their real estate business is called the Paffrath Organization.[5] 
In 2017, the Paffraths added a construction branch to their real estate business, but they found the narrow cost margins were too difficult to work with. They ended up losing $1 million in less than 18 months and decided to close that side of the business.[5]  
YouTube Channel Meet Kevin
Paffrath began posting YouTube videos about his real estate business in 2018 under the name "Meet Kevin." The channel quickly became his primary source of income, reaching one million subscribers by 2020 and generating an average of $150,000 per month.[5] By 2023, the channel had grown to over 1.86 million subscribers.[8] 
The earliest videos on the Meet Kevin channel shared mistakes Paffrath had made while building his real estate business to help viewers avoid making the same mistakes. But his content soon expanded to include investment advice and general financial news. 
According to Paffrath, his first video to get any traction was called, "What Graham Stephen Isn't Telling You," which brought his channel from twelve subscribers to 1,000.[3] This video led him to create other videos that criticized popular personalities like Dave Ramsey and Grant Cardone, which led to legal trouble down the road.[9][10]  
2021 Gubernatorial Candidacy
In 2021, Paffrath announced his candidacy for the September recall election to replace Gavin Newsom as California Governor. He was the 26th candidate to announce their campaign, a list that would eventually grow to 46 candidates.[11][12]
Paffrath was 29 years old with limited experience in politics when he announced his candidacy. His only political experience was a high school internship in the Ventura city manager's office. However, Paffrath was critical of how experienced politicians have been running California.[13] 
He encouraged voters to vote for him when he said, "The last thing we need is more political experience. What you need is somebody who understands economics, scale, business, housing, and how to negotiate, and how to make win-win deals."[3]
Paffrath ran as a Democrat. In numerous polls, he was listed as the top Democrat candidate in the race,[14] though the official stance of the California Democratic party was to retain Newsom.[15] His platform included passing a large infrastructure package, providing students with money to study trade skills, and eliminating income taxes for households earning less than $250,000.[16] 
Solving homelessness was also a major tenant of Paffrath's platform. He proposed creating eighty emergency shelters for California's unhoused population, created from vacant malls and warehouses. He planned to employ the National Guard to shepherd people into these shelters. Meals, social services, and mental health treatment would be available there. Paffrath also planned to introduce a pilot program called "Future Schools," which would provide students with money to learn trade skills.[16] 
The recall election resulted in 61.9% of voters choosing to retain Newsom as governor. Paffrath came in second place to Larry Elder when voters responded to the ballot question asking which candidate should replace Newsom if the recall were successful. Paffrath received 9.6% of the vote, while Republican Larry Elder received 48.4%.[17]
Legal Issues
Paffrath has had multiple legal issues surrounding some of his videos that criticized other popular real estate and finance personalities. He made a series of videos criticizing real estate mogul Grant Cardone's methods. In one video, he showed up at Cardone's office as a part of a prank.[18] He was arrested and charged with trespassing and disorderly conduct, though the charges were later dismissed.[9] 
In 2018, Dave Ramsey's company, Ramsey Solutions, sued Paffrath, alleging that Paffrath violated the terms of a contract, stole trade secrets, and disparaged the company online. The lawsuit came after Paffrath briefly joined Ramsey's Endorsed Local Providers Program, a directory of vetted providers working in the real estate industry.[10]  
Paffrath was removed from the program for reportedly not communicating well with the company. Afterward, Paffrath made videos criticizing Dave Ramsey and the program. The lawsuit was settled outside of court, and all videos involved in the lawsuit were taken down.[10] 
Kevin Paffrath Today
Paffrath continues to post real estate and finance content on his social media platforms while also expanding his business into the ETF space. In November 2022, Paffrath launched an actively managed fund called "The Meet Kevin PRicing Power ETF."[19] The fund began trading at $500,000 but has since topped $16 million.[20] 
Paffrath says his next ETF will focus on real estate. He credits the popularity of his social media platforms for the early success of his first ETF.[19]
References
Leaders Media has established sourcing guidelines that rely on credible, expert-level, and primary sources for articles about people and companies. Articles are frequently edited by staff writers. Learn more about our mission, editorial ethics, and how we source references in our editorial policy.
Any reader who wishes to provide any additions or revisions to this article, including updating any out-of-date information, please email [email protected].