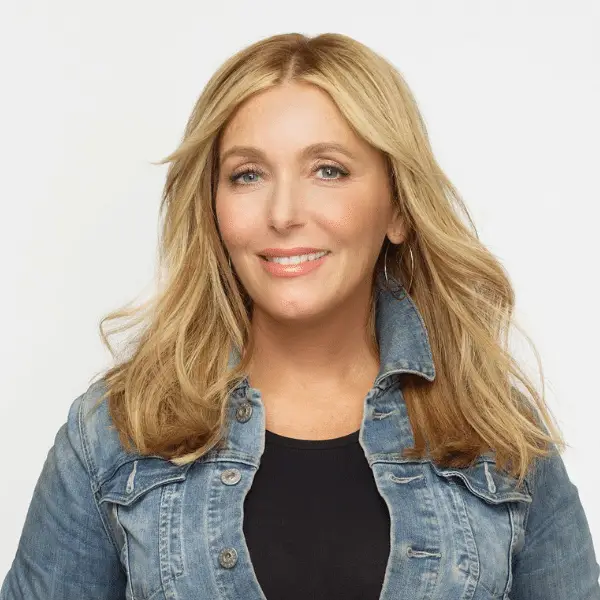 DOB:

June 21, 1965

Age:

58

Country:

United States

Resides:

New York, NY

Hometown:

Nashville, TN

Known For:

Health and wellness expert

Education:

Logan University, Saint Josephs University, Temple University
About Kellyann Petrucci
Dr. Kellyann Petrucci was born on June 21, 1965. Her father was a hardworking barber, which instilled in her a strong work ethic and a desire to succeed. Growing up, Petrucci loved sports and learning. She excelled academically, earning good grades throughout her schooling. In her teenage years, she began working part-time at a health food store, where she learned more about the connection between food and health.[2] 
Petrucci also faced her own health issues, dealing with cramps and abdominal pain that often caused her to miss days of school. She was later diagnosed with endometriosis. She wrote that she experienced a miracle years later, when her bodybuilding trainer put her on an anti-inflammatory diet when she was in her 20s. "The very next month I had no cramps," she wrote, adding, "Once I witnessed the power of natural healing in my own life, I became passionate about helping others do the same." This experience further sparked her interest in pursuing a career in the health and wellness field.[1][2]
Education and Career
Petrucci is a board-certified naturopathic physician and certified nutrition consultant. She has attended education programs around the world, including studying biological medicine at the Marion Foundation and studying under the esteemed Dr. Thomas Rau of the Paracelsus Klinik Lustmuhle in Switzerland. She also attended Temple University and St. Joseph's University, before doing her postgraduate work in Europe and came to realize the ancient power of bone broth and collagen to support cellular health.[3][4] 
With her work, Petrucci focuses on identifying and addressing the root causes of chronic health problems. As a health practitioner, she has helped countless patients improve their health and well-being through a combination of dietary changes, lifestyle modifications, and targeted supplements. Her simplest health advice is to follow the 80/20 plan, which means that for 80% of your meals, you stick to slimming foods (such as lean proteins, fibrous vegetables, and healthy fats), and the other 20% can be a sprinkling of "fairy dust." This method leaves you satisfied and doesn't declare any foods off limits, as long as they are being consumed in reasonable portions.[5] 
Petrucci is the founder of "Dr. Kellyann," a company that offers a range of health and wellness products, including supplements, protein powders, cookbooks, and meal plans. The company's mission is to help people achieve optimal health and wellness through nutrition and lifestyle changes. Some of their best-selling products include the ready-to-drink liquid bone broth called "Homestyle Bone Broth," the hydrating and anti-cellulite "Lemon Sips," and "Collagen Fiber Bars" for digestive health.[6] 
In February 2023, Dr. Kellyann became available at grocery and health food stores nationwide, including Sprouts Farmers Market, Harris Teeter, Whole Foods Market, and The Fresh Market. "My instant powdered broths are ideal for on-the-go convenience, and the new ready-to-drink liquid bone broths provide nutritious and cost-efficient lunch and dinner options," Petrucci wrote in a press release.[7] 
Publications
Dr. Kellyann Petrucci has written ten books, primarily focusing on health, nutrition, and wellness, including the following: 
Living Paleo for Dummies (2012): This is a fun and practical guide for adopting the Paleo diet principles into everyday life. It's co-written with Melissa Joulwan.[8] 
Fast Diets for Dummies (2013): This serves as a guide to achieving weight loss using fast diets, without depriving yourself. It explains the most popular fasting diets, including intermittent fasting and micro-fasting. This book is co-written with Patrick Flynn.[9]
Paleo Cookbook for Dummies (2013): This book includes over 100 simple Paleo-friendly recipes and grocery shopping tips.[10] 
Paleo Workouts for Dummies (2013): This book offers a program of exercises that are designed to burn fat, increase energy, and fight disease. Workouts are explained step-by-step and can be done from anywhere. This book is co-written by Patrick Flynn.[11]
Boosting Your Immunity for Dummies (2013): This book provides hands-on techniques for supercharging your immune system to resist illness and prevent disease. It includes tips on diet, exercise, stress reduction, nutritional supplements, and more. It is co-written with Dr. Wendy Warner.[12] 
The Bone Broth Diet: Lose Up to 15 Pounds, 4 Inches—and Your Wrinkles!-—in Just 21 Days (2015): Petrucci introduces the concept of the bone broth diet, which involves incorporating nutrient-dense bone broth into a healthy eating plan to promote weight loss, improve skin health, and support overall wellness.[13]
Dr. Kellyann's Bone Broth Cookbook: 125 Recipes to Help You Lose Pounds, Inches, and Wrinkles (2016): This book provides recipes to help you burn fat, heal your gut, and tighten your skin.[14] 
The 10-Day Belly Slimdown: Lose Your Belly, Heal Your Gut, Enjoy a Lighter, Younger You (2018): This book outlines a 10-day program designed to improve digestive health and reduce belly fat through a combination of dietary changes, targeted supplements, and lifestyle modifications.[15]
Dr. Kellyann's Cleanse and Reset: Detoxify, Nourish, and Restore Your Body for Sustained Weight Loss… in Just 5 Days (2019): Petrucci provides a comprehensive, five-day program designed to help readers reset their bodies and jumpstart weight loss through a combination of whole foods, healthy fats, and targeted supplements.[16]
The Bone Broth Breakthrough (2022): Petrucci includes decades of information she has gathered during her career in wellness to present a new way to think about health with bone broth. This book is an "essential, simmer-and-sip blueprint for looking leaner, feeling stronger, and living with renewed energy now and forever."[17]
Recognition
Dr. Petrucci is also a regular guest on television programs such as The Dr. Oz Show, Good Morning America, and The Doctors, where she shares her expertise on a variety of health topics. She has also been featured in numerous publications, including Women's Health, Shape, and Prevention.[18][19]
In addition to her work as a health practitioner and author, Dr. Petrucci is a sought-after speaker, delivering talks and presentations on health and wellness topics to audiences around the world. She is known for her engaging and relatable approach, as well as her ability to break down complex health information into easy-to-understand concepts.[20]
References
Leaders Media has established sourcing guidelines that rely on credible, expert-level, and primary sources for articles about people and companies. Articles are frequently edited by staff writers. Learn more about our mission, editorial ethics, and how we source references in our editorial policy.
Any reader who wishes to provide any additions or revisions to this article, including updating any out-of-date information, please email [email protected].