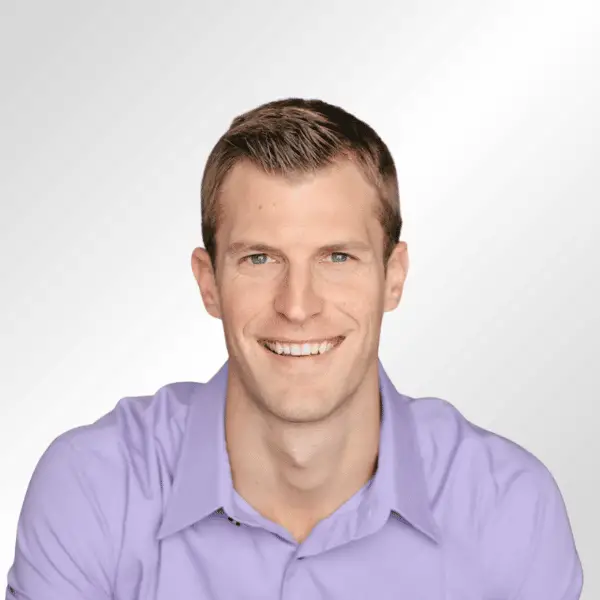 Dr. Josh Axe
Authors, Non-Fiction
Health Leaders
DOB:

August 18, 1981

Age:

42

Country:

United States

Resides:

Nashville, TN / Dorado, PR

Hometown:

Troy, Ohio

Known For:

Founder of Ancient Nutrition and Leaders

Spouse/Partner:

Chelsea Axe

Religion:

Christianity

Education:

John's Hopkins University
About Dr. Josh Axe
Dr. Josh Axe is a physician, speaker, author, YouTuber, entrepreneur, and leadership expert.[3][4] He is a graduate of John's Hopkins University, has founded five multi-million dollar companies including his former clinic, Draxe.com, Ancient Nutrition, The Health Institute, and Leaders Media.[1][5] His company Axe Wellness hit the INC 5000 list in 2016 and 2017, ranking as the 3rd fastest growing business in healthcare. While Axe has dedicated much of his career to the health and wellness industry, his greatest passion is teaching people how to grow into purpose-driven leaders. Leaders Media, Axe's latest venture, is an online platform that covers breaking news, business, wealth management, personal and professional development.  
Early Life
Joshua Lee Axe was born in Troy, Ohio, on August 18, 1981.[6] His father, Gary, worked on the powerlines for Ohio Bell (which later became AT&T) and was a semi-pro water skier. His mother, Winona, was an elementary school gym and swim teacher at the Christian school Axe and his siblings attended.[7] She took a half-salary, only being paid $7,000 a year, so her children could receive a high-quality education and develop strong ethics and values. Ultimately, her sacrifices paid enormous dividends, as these lessons stuck with Axe throughout his life and career as an entrepreneur. 
As a teenager, Axe's mother was diagnosed with stage IV breast cancer and only had a 40% predicted chance of living. While his mom's cancer eventually went into remission, Axe saw how sick the chemotherapy and medications made her, motivating his passion for helping heal and aid those in need. Twelve years later, the cancer returned, but after receiving training in functional medicine and nutrition, Axe was prepared to help his mother fully recover. 
He put his mother on a strict diet of natural remedies like vegetables, bone broth, berries, wild salmon, and supplements like turmeric. After four months, a doctor's visit revealed that her tumors had reduced in size by half, and by nine months, she was cancer-free. This experience sealed his advocacy for promoting food and holistic wellness principles and led to the creation of DrAxe.com and Ancient Nutrition.[7]
These formative years allowed him to grow roots in fundamental values like ethics, integrity, and servant leadership. Throughout his life, he's recognized a desperate need for leaders who put their self-interests aside and guide their followers with a servant's heart and unwavering core values. His well-rounded career and business endeavors speak to his vision of creating a world filled with servant leaders who act with integrity.
Education
Axe attended the University of Kentucky for his bachelor's degree in business from 2000 to 2003. During his time at Kentucky, he competed as a part of the triathlon team that won nationals. From 2004 to 2007, he attended Palmer College in Florida, earning his doctor of chiropractic degree. He then earned career advanced certifications by becoming a doctor of natural medicine (DNM) and a certified nutrition specialist (CNS). In 2023, Axe graduated Johns Hopkins University, earning his Master of Science in Organizational Leadership.[7]
Career
Upon graduation, Dr. Axe moved to Nashville, Tennessee, where he opened a functional medicine clinic from 2008 to 2013.[7] In 2009, he founded DrAxe.com to teach the world how to use food as medicine. By 2017, it was ranked the most visited natural health website in the world, with over 20 million visitors per month.[8] Despite setbacks, Axe was able to scale his business from $500,000 to $50 million between 2014 and 2017.[9]
Aside from Dr.Axe.com, he is also the founder of the following successful businesses and initiatives:
Ancient Nutrition
In 2017, Jordan Rubin, founder of the supplement company Garden of Life, partnered with Axe to create Ancient Nutrition. Initially, the leading product was bone broth protein and collagen supplements.[10] Today, Ancient Nutrition offers a full suite of natural products, from herbal supplements and probiotics to super greens and vitamins.[5] In 2018, Ancient Nutrition took a private equity investment from VMG partners, garnering financial investment from over 50 well-known leaders and influencers.[8] 
In 2021, Ancient Nutrition started the R.A.N.C.H. Project, which stands for Regenerative Agriculture, Nutrition, and Climate Health. It's aimed at reducing waste and greenhouse gas emissions. The project has already planted 500,000 food-bearing trees on regenerative farmland in Tennessee and Missouri, with the goal of planting one million by 2024.[11] 
In 2022, Ancient Nutrition began a scientific partnership with Rodale Institute, the nonprofit founder of the modern regenerative agriculture movement. Through the partnership, Ancient Nutrition vows to dedicate 1% of its annual revenue for 14 years to support the study of revolutionary environmental regeneration methods.[12] 
The Health Institute
Axe founded The Health Institute, an online certification platform for aspiring health leaders and functional nutrition coaches. The institute offers holistic health courses led by industry professionals on various topics. They aim to integrate the next generation of health coaches with the principles of traditional Chinese medicine and other ancient health remedies.[13]
Leaders Media
In 2020, Axe founded Leaders Media (Leaders.com) an online media platform devoted to reporting the most accurate, up-to-date content and news related to business, leadership strategies, wealth, technology, politics, and lifestyle. The most significant competitors in the business media space include Forbes, Business Insider, Fortune, Inc., and Entrepreneur. Leaders differentiates itself from the competition as it looks to the most accomplished leaders in each field to learn their take on the latest breaking news and unchanging principles, whereas many other platforms use popular opinion as the main source of truth. Leaders Media is the product of Axe's meditation on the world needs most, the answer being more servant leaders who act with integrity.
Additionally, Leaders offers advanced-level business courses like its Million-Dollar Business Method program. Axe is one of the instructors who teach goal setting, time management, business strategy, brand marketing, and leadership. Other courses include digital marketing, social media, and branding.[14]
Books
In 2010, Axe published his first book, The Real Food Diet Cookbook: Delicious Real Recipes for Losing Weight, Feeling Great & Transforming Your Health. He has since authored over ten nationally bestselling books. 
Other books by Dr. Josh Axe:
His highly anticipated book on mindset and personal development, Think This, Not That: 12 Mindshifts to Breakthrough Limiting Beliefs and Become Who You Were Born To Be, will be published in 2024. 
Personal Life
Axe married his wife, Chelsea Axe (née Vreeman), on March 30, 2012.[6] Chelsea Axe is also a natural health and fitness expert, a certified doctor of chiropractic, a registered yoga teacher, and a certified strength and conditioning specialist. She is passionate about fitness and sports nutrition and has worked with triathletes and NFL players.[15] Today, they live between Nashville, TN, and Dorado, Puerto Rico, with their daughter, Arwyn, and two dogs, Oakley and Flash.[16][17] 
Axe has stated that his Christian faith permeates every area of his life. He believes we are all called to love God, love people, and make the earth a heavenly place. He has been on mission trips to care for orphans in Jamaica, China, Uganda, and Ethiopia. He and his wife regularly contribute to and have a heart for ministries including: Mully Children's Family (rescues, heals, and educates abandoned orphans), Unlikely Heroes (saves women from sex trafficking), and their local church (ministers to the needs of others modeling the life of Jesus).[18] 
Quotes by Dr. Josh Axe
"The fastest way to change team culture is to change team leadership." —Josh Axe
"You can only lead someone as far as you're willing to go yourself." —Josh Axe
"The very essence of leadership is casting a vision that people are willing to sacrifice for and then following your lead into seeing that vision become a reality." —Josh Axe 
"Leadership is like a tree, in order to survive, thrive and bear the fruit of success you must have the deep roots of character, convictions, identity, values, and purpose." —Josh Axe 
"Leaders don't adapt to the energy in a room; they influence the energy in a room." —Josh Axe
"Your business will never grow bigger than you." —Josh Axe
References
Leaders Media has established sourcing guidelines that rely on credible, expert-level, and primary sources for articles about people and companies. Articles are frequently edited by staff writers. Learn more about our mission, editorial ethics, and how we source references in our editorial policy.
"About Dr. Josh Axe – Dr. Axe." Dr. Axe, 27 Mar. 2023, https://draxe.com/about-dr-josh-axe/.
Staff, Leaders. co. "Home." Leaders.Com, 25 Mar. 2023, https://www.leaders.com.
"Dr. Josh Axe." Harper Collins, https://www.harpercollins.com/blogs/authors/dr-josh-axe-20151294837207.
"Dr. Josh Axe." YouTube, https://www.youtube.com/channel/UCgtp61tf9tYF7nG_gIQ94LQ. Accessed 27 Mar. 2023.
Ancient Nutrition, https://ancientnutrition.com/.
Staff, Famous. "Dr. Josh Axe Net Worth | Wife (Chelsea Vreeman) & Biography – Famous People Today." Famous People Today, 18 Mar. 2023, https://famouspeopletoday.com/dr-josh-axe/.
Miller, Lindsay. Nashville Fit Magazine, https://nashvillefitmagazine.com/drs-josh-and-chelsea-axe/.
"Ancient Nutrition Announces $103 Million Strategic Minority Investment Led by VMG Partners, with Significant Investment from Hillhouse Capital and Participation by ICONIQ Capital." Business Wire, 8 Mar. 2018, https://www.businesswire.com/news/home/20180308005439/en/Ancient-Nutrition-Announces-103-Million-Strategic-Minority-Investment-Led-by-VMG-Partners-with-Significant-Investment-from-Hillhouse-Capital-and-Participation-by-ICONIQ-Capital.
"Nashville Entrepreneur Center." Building a Brand of "Why" with Dr. Josh Axe, 10 Nov. 2021, https://www.ec.co/news/building-a-brand-of-why-with-dr-josh-axe/.
Raphael, Rina. "Fast Company." How Did This Bone Broth Company Raise Over $100 Million?, 4 May 2018, https://www.fastcompany.com/40564333/how-did-this-bone-broth-company-raise-over-100-million.
"R.A.N.C.H Project." Ancient Nutrition, https://ancientnutrition.com/pages/sustainability.
"Ancient Nutrition." Ancient Nutrition Launches Groundbreaking Scientific Research Partnership with Rodale Institute, 4 Feb. 2022, https://ancientnutrition.com/blogs/all/ancient-nutrition-partnership-with-rodale-institute.
Institute, The. "Home – The Health Institute." The Health Institute, https://thehealthinstitute.com. Accessed 27 Mar. 2023.
Pautler, Andrew. "Million Dollar Business Method." Leaders.Com, https://www.leaders.com/million-dollar-business/. Accessed 27 Mar. 2023.
Dr. Chelsea Axe. https://drchelseaaxe.com/about/.
"These Are the Top Foods & Supplements for Getting Rid of Leaky Gut | Dr. Josh Axe (#464)." The Ultimate Health Podcast, https://ultimatehealthpodcast.com/dr-josh-axe-leaky-gut/.
"Drchelseaaxe." Instagram, https://www.instagram.com/drchelseaaxe/?hl=en.
Axe, Josh. "Dr. Josh Axe." Leaders.Com, 15 Aug. 2022, https://www.leaders.com/author/jaxe/.
Any reader who wishes to provide any additions or revisions to this article, including updating any out-of-date information, please email [email protected].
In addition to the resources listed above, the material in this article has been supplemented with information gained during a direct interview with Dr. Josh Axe on March 21, 2023.