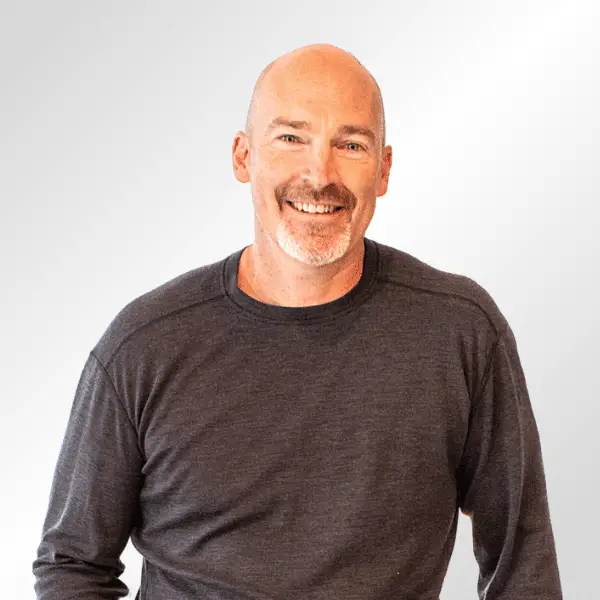 Country:

United States

Resides:

Livonia, MI

Known For:

EOS Framework
About Gino Wickman
Gino Wickman is one of four children raised by Floyd and Linda Wickman. His siblings, Floyd, Nancy, and David, were influenced by their father's success as a business coach and real estate professional.[2][3] 
Wickman says about his father: "I consider my dad to be my greatest mentor. He taught me everything about communicating, leading, and managing people."[3] 
Wickman lives in Livonia, Michigan, with his wife, Kathy. Kathy and Gino Wickman have been married since 1987. He has two children, Alexis and Gino.[4] 
Early Career
After graduating high school in 1985,[5] Wickman went to work at a machine shop making gears and quickly became successful. He says, "I worked my way up and was making a lot of money as a young person, but then I realized it wasn't the life for me."[3] 
Wickman saved his money because he wanted to leave the machine shop and pursue a real estate career. After saving $8,500, he quit his job and began selling real estate. In his first year, he received the Rookie of the Year Award.[3]  
At age 24, Wickman wanted to join his father's real estate coaching business, but his father wanted him to prove himself first. 
Wickman explains, "[My father] said, 'Go sell $5 million in real estate. Then come and talk to me.' So I did exactly that. I just went and sold $5 million in real estate."[3] 
After proving he understood real estate, he joined his father's company and quickly advanced through the ranks until he was on the executive committee.[3] 
Wickman describes his early time at the company, saying, "I was just this hungry 24-year-old. They just needed to point somewhere, and I was going to go there. I just wanted to be involved."[3] 
After becoming a member of the executive committee, Wickman learned the company was deep in debt. It owed nearly a million dollars in short-term debt that was due in about three months. Wickman was able to turn the company around, get it out of debt, and achieve a profit within three years. Two years later, Wickman and his partners successfully sold the company.[3]  
After the sale of his father's company, Wickman began coaching entrepreneurs as they built their businesses. While working with over 50 entrepreneurs and companies, he began to create a toolbox of solutions and practical methods for solving common problems. This system developed into the EOS model, also known as the Entrepreneurial Operating System.[3]  
Developing EOS
The EOS model is a people operating system designed for entrepreneurial companies with 10–250 people. This model runs off the philosophy that every business has six key components: vision, data, process, traction, issues, and people. It's intended to get everyone in an organization working toward the same goals.[4] 
Wickman explains that the six key components of the EOS model are essential for an organization. He says, "To the degree you focus on strengthening these six components as leaders and managers, everything will fall into place. That will move your business into the top 5%."[6]
After advising numerous entrepreneurs in the EOS model, Wickman put his ideas into his first published book. He wrote Traction in 2007, which has sold over 1 million copies since its release.[7]  
In 2008, Wickman joined forces with businessman and real estate professional Don Tinney to officially create a company based on the EOS model. They formed EOS Worldwide, which provides resources, workshops, and training for entrepreneurs who want to implement EOS at their companies.[8] Today, over 130,000 companies use EOS tools.[9]  
In 2018, private equity company Firefly acquired EOS, though Wickman is still highly involved in the organization, speaking at events and participating in EOS trainings.[3]  
Gino Wickman Books
Wickman has authored or co-authored eight books since releasing his first in 2007. In his writing, Wickman explains how the EOS model applies to different individuals in an organization and provides advice for young entrepreneurs. 
Gino Wickman Quotes
"Vision without traction is merely hallucination."[10]  
"Life is much easier for everyone when you have people around you who genuinely get it, want it, and have the capacity to do it."[10]
"Problems are like mushrooms: When it's dark and rainy, they multiply. Under bright light, they diminish."[10]
"You must always hire, fire, review, reward, and recognize with your Core Values in mind. Within one year of doing this, you'll be happier."[11]
"You're not going to survive startup without passion. You've got to be passionate about your product or service."[3]
"The truth is, a team of average people running their company on one operating system will outperform a team of high achievers, each doing it their own way, every day of the week. That is why your company needs a clearly stated operating system that everyone follows."[4]  
"Great companies have leaders who communicate a crystal-clear Vision to the entire company. A company's Vision, simply put, is a matter of defining who you are, where you are going, and how you will get there."[4] 
"The right structure creates a well-functioning and healthy workplace where communication flows easily. Great organizations clearly communicate this right structure to the entire company so everyone understands where they fit into the big picture and how they contribute to achieving the company's vision." [4] 
Gino Wickman Today
Today Gino Wickman continues to be a thought leader in organizational culture, entrepreneurship, and business. The company he founded, EOS Worldwide, is now one of the fastest-growing private companies in America,[12] showing that Wickman's EOS model is a transformational system that has impacted numerous companies throughout the years. 
References
Leaders Media has established sourcing guidelines that rely on credible, expert-level, and primary sources for articles about people and companies. Articles are frequently edited by staff writers. Learn more about our mission, editorial ethics, and how we source references in our editorial policy.
Gino's Bio – Gino Wickman. (2023). Retrieved 1 June 2023, from https://ginowickman.com/bio/
Floyd Wickman Obituary. (2023). Retrieved 1 June 2023, from https://www.legacy.com/us/obituaries/name/floyd-wickman-obituary?id=51535120
Dube, Rob. What It Really Takes To Become A Successful Entrepreneur. (2019). Retrieved 1 June 2023, from https://www.forbes.com/sites/robdube/2019/07/22/what-it-really-takes-to-become-a-successful-entrepreneur/?sh=7887be404981 
WICKMAN, G. (2017). What the heck is Eos? BENBELLA Books. 
Gino Wickman – Author, Speaker, Teacher, Entrepreneur | LinkedIN. (2023). Retrieved 1 June 2023, from https://www.linkedin.com/in/ginowickman/ 
Entrepreneurial Operating System® Model. (2023). Retrieved 1 June 2023, from https://www.odigos.llc/eos-model 
About the Author – Entrepreneurial Leap. (2023). Retrieved 1 June 2023, from https://e-leap.com/author/ 
 About EOS Worldwide. (2023). Retrieved 1 June 2023, from https://www.eosworldwide.com/eos-history-team
EOS Worldwide: About | LinkedIn. (2023). Retrieved 1 June 2023, from https://www.linkedin.com/company/eos-worldwide-llc/about/ 
Wickman, G. (2007). Traction: Get A grip on your business. Livonia, MI: EOS. 
 Wickman, G. (2021). The EOS life: How to live your ideal entrepreneurial life. Dallas, TX: BenBella Books, Inc. 
PR Newswire. EOS Worldwide Makes Debut on Inc. 5000. (2022). Retrieved 1 June 2023, from https://finance.yahoo.com/news/eos-worldwide-makes-debut-inc-190000773.html
Any reader who wishes to provide any additions or revisions to this article, including updating any out-of-date information, please email [email protected].