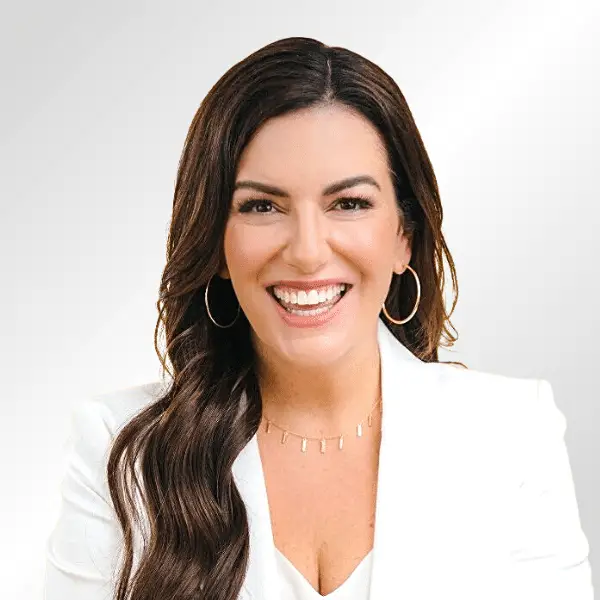 DOB:

December 12, 1977

Age:

45

Country:

United States

Resides:

Nashville

Hometown:

Orange County, CA

Known For:

Online marketing expert

Spouse/Partner:

Hobie Porterfield

Education:

University of California Santa Barbara
About Amy Porterfield
Amy Porterfield was born on December 12, 1977 and grew up in Orange County, California, in a blue-collar household. Her father was a firefighter and her mother was a hairstylist.[2] 
She attended The University of California, Santa Barbara and began working in content development after graduation.[3]
In 2009, Porterfield left her job as the director of content development at Anthony Robbins Companies. She started her own social media consulting business, but pivoted shortly after, creating her online course for business owners.[4] 
In 2011, her first attempt at selling her course flopped, earning her only $267. A year later, she revised and launched the course again, this time earning $30,000. In 2013, Porterfield launched her first podcast about "List Building with Social Media," and that year her business made almost one million dollars.[5] 
In 2021, Porterfield's company was listed in the Inc. 500, and in 2022, she wrote her first book, Two Weeks Notice.[6]
Career
Porterfield's views on work and success are focused on helping entrepreneurs build businesses that align with their personal values and priorities. She emphasizes the importance of creating a business that not only generates income, but also allows entrepreneurs to do work that they are passionate about and that makes a positive impact in the world.[7]
Porterfield believes that success is not just about making money, but about creating a fulfilling and purpose-driven life that allows you to make a meaningful contribution to society. She encourages entrepreneurs to focus on their strengths and to use those strengths to create value for others, rather than trying to be all things to all people.[8]
She also believes in the power of education and continuous learning as a key to success. She encourages entrepreneurs to invest in their own education and to be open to new ideas and perspectives that can help them grow and evolve as individuals and business owners.[8]
Digital Course Academy
Digital Course Academy is a program created by Porterfield that serves as a comprehensive guide to developing and launching profitable digital courses that help entrepreneurs leverage their expertise and build scalable online businesses.[4]
In the course, which includes video lessons, PDF guides, and live Q&A sessions, Porterfield shares her proven strategies for creating and marketing digital courses, drawing on her experience as an online marketing expert and educator. She covers topics such as identifying your niche, creating an irresistible offer, developing course content, pricing and packaging your course, and launching and promoting your course to your target audience.[9]
Online Marketing Made Easy Podcast
Porterfield's podcast, called Online Marketing Made Easy, includes expert interviews, mini-execution plans, and behind-the-scenes secrets from her biggest business launches. It has over 56 millions downloads and over 560 episodes.[10][11] 
Some recent episodes cover subjects such as:
"Affiliate Marketing 101: What I've Done to Earn $300K Per Quarter in Affiliate Revenue"[12]
"How to Create a Tailored Customer Experience Using AI with Stu McLaren"[13]
"How to Drop the Guilt When Saying 'No'"[14]
Two Weeks Notice
Porterfield's first book, Two Weeks Notice, was published in 2022. In it, she wrote down every detail of her personal and professional story, and every strategy that made it happen. The goal of the book was to help readers build businesses and lives that they love, according to Porterfield's website.[15] 
"Two Weeks Notice reveals the step-by-step process that tens of thousands of entrepreneurs have already followed to build businesses that give them serious creative, financial, and time freedom," Porterfield wrote.[15] 
Amy Portefield Today
Porterfield continues to offer resources to business owners and entrepreneurs through her website, podcast, and digital course. She provides trainings for business owners to create engaged email lists and online courses, using online marketing strategies to build their brands and revenue. Today, Porterfield lives in Nashville, Tennessee, with her husband, Hobie.[1]  
References
Leaders Media has established sourcing guidelines that rely on credible, expert-level, and primary sources for articles about people and companies. Articles are frequently edited by staff writers. Learn more about our mission, editorial ethics, and how we source references in our editorial policy.
Any reader who wishes to provide any additions or revisions to this article, including updating any out-of-date information, please email [email protected].