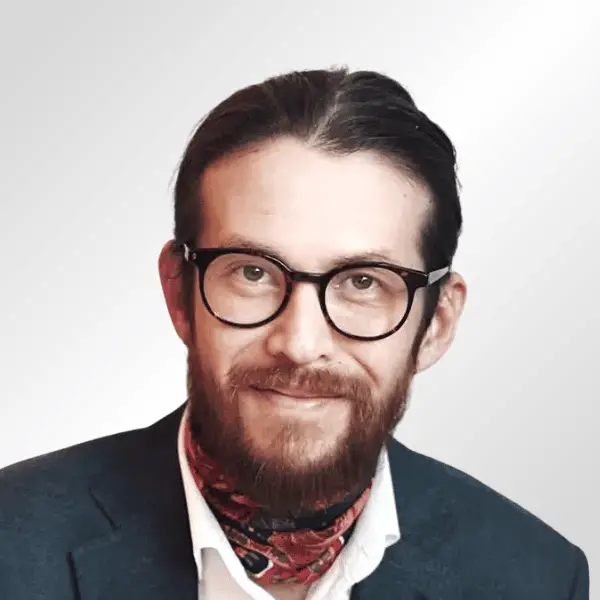 Country:

United States

Resides:

Nashville, TN

Known For:

Wellness Doctor

Religion:

Christianity

Education:

Austin Peay State University, Logan University
About Dr. Christopher Motley
Dr. Christopher Motley is a kinesiologist, acupuncturist, and functional medicine advocate who integrates traditional Chinese medicine techniques into his practice. He believes in holistic approaches to healthcare. Therefore, he works closely with practitioners of other specialties for the daily treatment of his patients. Dr. Motley has been in practice for more than 15 years, and works from either his Nashville, Tennessee, office or his Franklin, Tennessee, office.[1] 
Dr. Motley, whose lineage stems from a mixed Asian-Caucasian heritage, is deeply connected to the practices of qi, Tai chi, qigong, herbal medicine, and acupressure. Today, his specialties lie in kinesiology (the scientific study of movement in the human body), biofeedback therapy, and techniques of traditional Chinese medicine. He believes that the integration of these particular specialties provides a clearer picture of a health problem and, therefore, a more efficient method of treatment. This alternative philosophy brings patients from all over the world in to see him.[1][2]  
As he shares on his website, "What makes health special is the connectivity of all the pieces. Understanding that each part creates the whole is the basis of healthcare, and most any philosophy."[2]
Early Life 
When Dr. Motley was six years old, he saw is brother receive muscle therapy and spinal injections for his allergy relief instead of opting for traditional, long-term injections. From this experience, he began to learn and become fascinated with alternative approaches to common problems.[3] 
When Dr. Motley started high school, he felt he had three career paths he could pursue: healthcare, becoming a pilot, or pursuing art. He shares that God and genetics had ultimately compelled him to pursue a career in healthcare.[2]
Dr. Motley began his education at Austin Peay State University, where he studied biology, minored in physics and chemistry, and graduated with his degree in biology in 2001.[1] From there, he went on to Logan University in Missouri and obtained another bachelor's degree in human biology. He also achieved a Doctorate in Chiropractic in 2004.[2]
"I chose to specialize in clinical kinesiology because, in my opinion, it covers a wide range of testing techniques," he explains on his website.[2]
Then, in his early twenties, Dr. Motley endured a car accident that resulted in a severe neck injury. He initially followed the paths of traditional medicine prescribed by doctors but with little success. This led him to treat himself with kinesiology, and after three treatments, his neck injury was healed.[3] 
After healing his own neck injury with kinesiology, Dr. Motley became increasingly interested in brain function. Specifically, he wanted better to understand the connection between common ailments and neurology. At this point, Dr. Motley already had a deep knowledge of kinesiology principles and various integrative therapies, but he believed there was a missing link. This belief compelled him to integrate Autonomic Stress Therapy, a process that would reduce the stress levels of his patients. Seeing major results, Dr. Motley wanted to educate and empower others to heal themselves using similar techniques.[3] 
Career
Dr. Motley first began his practice in Franklin, Tennessee, out of a small house. Six years later, in 2011, Dr. Motley began battling full-onset Lyme infection, a challenge that persisted for three years and almost ended his practice. Dr. Motley was able to recover from Lyme with the help of his colleagues but faced another health concern in 2017 when an ulcer in his body ruptured. He fully recovered from this event, as well, but learned first-hand the impact that mindset had on physical health. He then adjusted his approaches to patient treatment accordingly.[2] 
Today, Dr. Motley treats patients of all ages using his integrative approach. His practice is primarily for those battling Lyme disease, liver methylation, or problems related to hormones, fertility, and emotional stress. However, his overall mission is to teach all patients how to care for themselves according to their particular genetic code, thereby greatly reducing traditional doctors' visits.[1] 
Philosophy
What sets Dr. Motley apart from other doctors is his core philosophy of treating the body as a whole, connected entity. On his website, he shares, "It would be naive of me to say that all conditions could be treated with one art form. That is why I like the term holistic healthcare—all of the parts and body are considered."[2]
Dr. Motley infuses multiple modalities of treatment together and works closely with other specialties to examine the true causes of one's health concerns. He then uses those findings to develop a more efficient and thorough course of treatment, whether that means acupuncture and bodywork or surgery and rehabilitation.[1] 
He says, "The lessons I learn from my own life and patients continuously teach me that self-awareness is the first step to healing."[2]
Dr. Motley Today
Dr. Motley is active on social media and is an instructor for The Health Institute and a regular guest on the Ancient Health podcast by Dr. Josh Axe.[4][5][6] According to the National Speakers Bureau, Dr. Motley is currently researching how plant-based enzymes affect the liver. He believes this knowledge will help with treatments of natural stress reduction.[3]
References
Leaders Media has established sourcing guidelines that rely on credible, expert-level, and primary sources for articles about people and companies. Articles are frequently edited by staff writers. Learn more about our mission, editorial ethics, and how we source references in our editorial policy.
Any reader who wishes to provide any additions or revisions to this article, including updating any out-of-date information, please email [email protected].