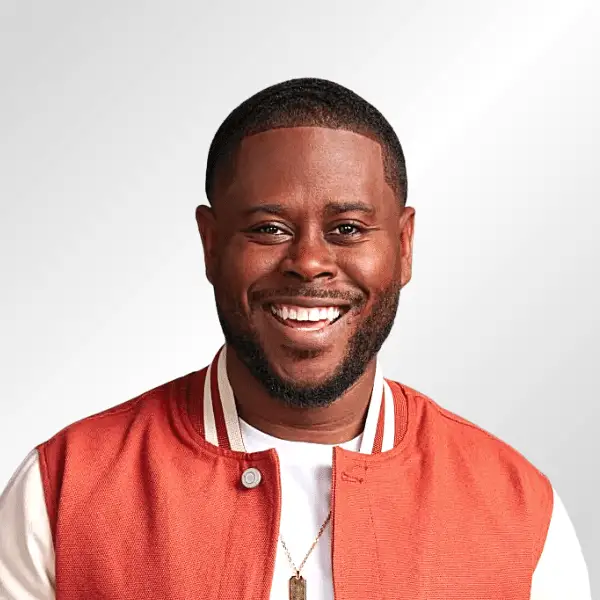 DOB:

August 15, 1986

Age:

37

Country:

United States

Resides:

Nashville, TN

Hometown:

Nashville, TN

Known For:

Debt payoff advice

Religion:

Christianity

Education:

Palomar College
About Anthony ONeal
ONeal has shared in various interviews and on his website that he faced significant financial struggles in his youth. He grew up in a single-parent household and made poor financial decisions during his teenage years, leading to massive debt. At 19 years old, ONeal said he was deep in debt and short on hope, with no direction of where his life was headed.[2] 
He hit rock bottom and then learned to turn his life around by finding a mentor and determining his life purpose. These experiences later inspired him to help others avoid making the same mistakes.[3]
ONeal attended college but faced financial challenges, which led him to drop out. This experience further fueled his passion for teaching young people about personal finance and the importance of making wise financial decisions. Since 2003, ONeal has helped over 250,000 people make smart decisions about their finances and education.[4] 
ONeal also served as the pastor of One Way Youth Ministries at The Bethel Baptist Church in Jacksonville, Florida. It has since become one of the fastest growing youth ministries in the country, with conferences, concerts, and events that draw large crowds. ONeal then worked under Ramsey Solutions, a financial education and services company founded by Dave Ramsey. He recently left the company to pursue an independent brand.[5]
Today, ONeal uses his books, blog, and podcast to spread information related to finances, mental health, building positive relationships, and more. "I serve ambitious and purpose-minded people who are on a journey towards mental, spiritual, and financial freedom," he wrote on his website.[6] 
Books
The Graduate Survival Guide: 5 Mistakes You Can't Afford to Make in College (2017): Co-authored with Rachel Cruze, this book is designed as a guide for high school graduates transitioning to college. It outlines the five most common mistakes that college students make, including taking on student loans, making poor financial choices, and failing to network effectively. The book provides practical advice and real-life examples to help students navigate college life and build a strong financial foundation for their future.[7]
Debt-Free Degree: The Step-by-Step Guide to Getting Your Kid Through College Without Student Loans (2019): In Debt-Free Degree, ONeal shares a comprehensive plan to help parents and students navigate the college experience without taking on student loan debt. The book covers topics such as choosing the right college, applying for scholarships and grants, and managing finances during college years. ONeal's step-by-step approach aims to ensure that students graduate with a degree and zero debt, allowing them to start their post-college lives on a strong financial footing.[8]
Destroy Your Student Loan Debt: The Step-by-Step Plan to Pay Off Your Student Loans Faster (2020): This book provides a step-by-step guide to eliminate debt using methods from the Ramsey Solutions or the 7 Baby Steps. ONeal discusses the importance of an emergency fund, power of the debt snowball, and how to pay off debt faster.[9] 
Podcast
Anthony ONeal began his podcast, The Table with Anthony ONeal, in 2020. In it, he discusses various topics related to personal finance, debt management, wealth-building, and self-improvement. The show provides valuable financial advice and life lessons to help listeners make better decisions in their personal and professional lives.[10]
Some of the topics covered on the podcast include:
Paying off debt and achieving financial freedom
Building wealth and investing
College planning and avoiding student loan debt
Career advice and personal development
Relationships and their impact on personal finances
ONeal frequently invites experts and influencers from various fields to share their insights, stories, and advice. This variety of perspectives helps listeners gain a better understanding of how to achieve success and financial well-being.[10]
Blog
ONeal's blog primarily focuses on personal finance, debt management, and wealth-building for young people. He shares practical advice, tips, and strategies to help readers navigate their financial lives and make informed decisions.
Some of the key topics discussed on his blog include:
College planning: Advice on choosing the right college, applying for scholarships, and minimizing student loan debt.[11]
Budgeting and saving: Tips for creating a budget, managing expenses, and building an emergency fund.[12]  
Debt elimination: Strategies for paying off debt quickly and efficiently, including student loans, credit cards, and car loans.[13] 
Investing and wealth-building: Guidance on how to start investing and build wealth for long-term financial security.[14] 
Career and personal development: Insights on finding the right job, advancing in your career, and developing personal and professional skills.[15] 
Relationships and money: Discussions on how to navigate finances in romantic relationships and the impact of money, as well as past trauma, on relationships.[16] 
Goal Setting: Learning how to determine short-term goals and how to plan for achieving them.[17] 
Anthony ONeal Today
Anthony ONeal continues to educate his followers on a variety of topics related to finance, personal and professional development, and relationships. He currently offers an online personal brand masterclass that includes a step-by-step training for building your brand and reputation "so that you can make more impact and income in your life."[18]
References
Leaders Media has established sourcing guidelines that rely on credible, expert-level, and primary sources for articles about people and companies. Articles are frequently edited by staff writers. Learn more about our mission, editorial ethics, and how we source references in our editorial policy.
Any reader who wishes to provide any additions or revisions to this article, including updating any out-of-date information, please email [email protected].