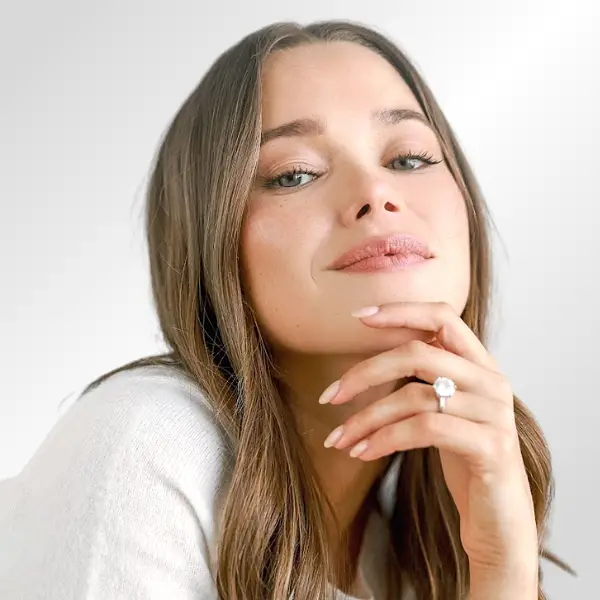 Valeria Lipovetsky
Content Creators
Lifestyle Influencers
DOB:

September 19, 1990

Age:

33

Country:

Canada

Resides:

Toronto, Ontario

Hometown:

Cherkessk, Russia

Known For:

Founder of Valeria

Spouse/Partner:

Gary Lipovetsky

Religion:

Christianity

Education:

University of Western Ontario
About Valeria Lipovetsky
Valeria Lipovetsky is a former Russian-Israeli clothing model and influencer who now runs a conglomerate of personal brands under her media company Valeria, Inc.[1] Lipovetsky first became known from her popular YouTube channel, which launched in 2013. Her channel featured beauty and health tips, tutorials, and nutrition information. Over time, Lipovetsky gained more followers, and today her channel has 1.64 million subscribers.[4] Lipovetsky is also the founder and creator of the upscale clothing line, Valeria, and host of her podcast Not Alone.[5][6] 
Family and Personal Life
Lipovetsky was born on September 19, 1990, in Cherkasky, Russia.[2] Her mother's name is Victoria, her father's name is Igor, and she has a brother named Dennis. When she was two, her family relocated from Russia to Israel. While in Israel, Lipovetsky began modeling for top international clothing brands like Bloomingdale's and Forever 21. Modeling allowed Lipovetsky to live and travel worldwide before moving to Canada when she was 19.[7] 
In 2012, Lipovetsky married Gary Lipovetsky, her manager at the time. Gary Lipovetsky is 18 years older than Lipovetsky and is also the co-founder of MenuPalace.com and Dealfind.com.[7] He has an estimated net worth of more than $22 million.[8] The two have three sons together, Benjamin, Jake, and Maximus, and they recently moved from Canada to Miami, Florida.[2][9]
Career
Lipovetsky first came onto the scene in 2013 with the launch of her YouTube channel.[10] As a registered holistic nutritionist, Lipovetsky used her channel to share information about health, wellness, beauty, and lifestyle. Her most popular video, about her pregnancy transformation, reached more than 100 million views.[2] Her channel gained followers quickly and, as of March 2023, she has 1.64 million subscribers. Lipovetsky is also the creator of the former popular blog The Modern Fox, which had a goal of "starting a movement of women who are not interested in fitting the social standards of today."[11]
In 2017, Lipovetsky and her husband started a media company with a full team of creatives to grow the Valeria brand and reach even more people.[1] In 2019, she launched her first clothing line, Verie.[12] The brand was initially an accessories brand and would ultimately be replaced by Valeria, a more elevated clothing line that she launched in 2022. Today, her media company oversees the growth of her social media platforms, her upscale clothing brand, and her podcast.[13][14][6]
Her Brand and Philosophy
Lipovetsky is passionate about health, marriage, and inspiring creativity in others, as is evident in the glimpses she provides into her life as a mother, a wife, a creator, and a fashion designer. In a Not Alone podcast episode, she says "I like to think of myself as someone who is in a serious relationship with creativity."[15]
For her clothing brand, Lipovetsky represents effortless style, femininity, and sophistication.[1] In an interview, she shares, "If I look at my closet, I've been wearing the same pants for probably six years . . . but I continue to build on them. And learning [how to do that] is a skill. That's what I want to provide."[12]
Valeria Lipovetsky Today
In an interview with Ocean Drive, Lipovetsky shares the wellness regimen she follows to stay energized to run a business and care for three boys. She explains, "I always start my morning with lemon water or a big glass of water, no matter what. I eat intuitively and don't stick to any crazy restrictions . . . I also incorporate some meditative activity every day."[9]
She is active on social media and frequently shares content about trips she takes, new outfits, her children and humorous moments with her husband.[13] Her and her family recently moved from Canada to Miami, Florida. She shares, "The weather has been an amazing change for us as a family as the kids are always out—they get plenty of vitamin D!" [9]
References
Leaders Media has established sourcing guidelines that rely on credible, expert-level, and primary sources for articles about people and companies. Articles are frequently edited by staff writers. Learn more about our mission, editorial ethics, and how we source references in our editorial policy.
Any reader who wishes to provide any additions or revisions to this article, including updating any out-of-date information, please email [email protected].