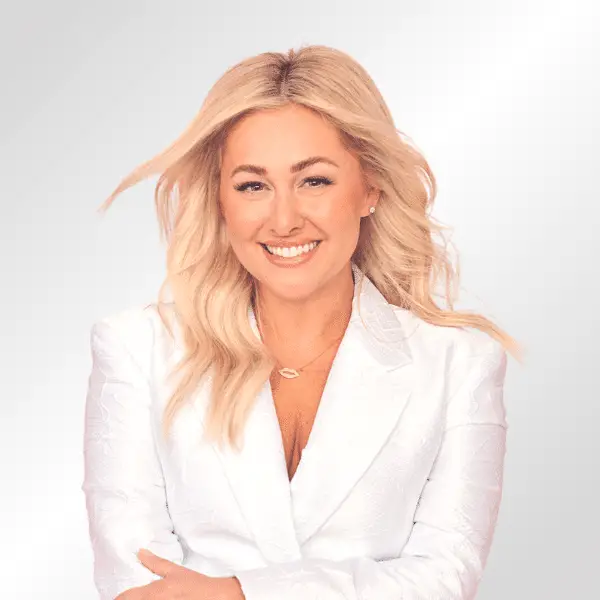 DOB:

October 26, 1985

Age:

38

Country:

United States

Resides:

Nashville, TN

Hometown:

Henderson, KY

Known For:

Miss Kentucky, The Amazing Race

Spouse/Partner:

Kyle DiMeola

Religion:

Catholicism

Education:

Sewanee: The University of the South
About Mallory Ervin
Mallory Ervin was born on October 26, 1985, in Morganfield, Kentucky. She grew up in a small town in western Kentucky, where she was raised in a Christian household. Ervin's parents instilled in her the values of faith, family, and hard work, which would shape her life in the years to come.[3] Ervin went on to attend Sewanee: The University of the South in Tennessee and obtained a degree in theater arts.[4]  
Miss Kentucky and Miss America Contestant
Ervin's pageant career began in 2008, when she was crowned Miss University of Kentucky. She went on to compete in the Miss Kentucky pageant and was crowned the winner in 2009. Her platform was autism awareness and her talent was a vocal performance.[4] Ervin then represented Kentucky at the Miss America pageant, where she was the fourth runner-up.[3]
The Amazing Race
Immediately after her time as a contestant at the Miss American Pagent, Ervin was offered a spot on the seventeenth season of The Amazing Race, which aired in 2010.[5] Ervin chose her father, Gary Ervin, as her partner who had been a long-time fan of the show.[6] Together, as a father-daughter team, they finished in sixth place.[7] [8] The two were invited back to compete in the eighteenth season of the same show, where they won third place.[9]
Ervin returned to the show on the twenty-fourth "all-star" season where she was paired with Mark Jackson after his teammate William "Bopper" Minton was deemed unfit to race due to pancreatitis. Together, they finished in tenth place.[10]
Rehab and Recovery
In 2008, Ervin was prescribed Adderall, but her local pharmacy incorrectly fulfilled the prescription for three times the prescribed amount. She says after taking her first pill at that dosage, "I felt like I could do anything in the entire world."
Ervin continued on with the incorrect dosage, which contributed to a frantic lifestyle.[11] She was next prescribed Ambien to aid her in the demands of the Miss Kentucky and Miss America pageants.She said, "I walked off the Miss America stage and did two national television shows, and that's where my spiral really started."[12] 
"I had a doctor look at me and say, 'I don't know what you are doing, but if you continue to do this, you're not going to be here much longer,'" she admitted later.[12]Similar conversations were had with her concerned parents, where she told her father, "I swear, Dad, I don't do illegal drugs! You can test my blood!"[11] Ervin was taken to Caron Pennsylvania Treatment Center by her parents.[11]
Her time in rehab began with painful withdrawal symptoms, including not sleeping for the first week. After that, the psychological sessions were next. Upon remembering those, Ervin said, "They start chipping away, and I'm like, 'I'm done! You have to stop hitting on that!' They are digging, and they're going to get to things you don't even know are buried."[11] Ervin was eventually asked to remove her hair extensions, as her natural hair was so unhealthy, it couldn't grow longer than two inches at the time. Additionally, she was told she could not sing or perform during the rehab center's Sunday services in the chapel.[11] 
After months in rehab, Ervin came out stronger and was inspired to start living life fully. Ervin says, "I want to rock the boat of all the people that just feel like they're fine. Until I went through what I went through, I didn't know that there was a vibrant version of living. The highs are so much higher, and yeah, the lows are a lot lower, but you can get through them."[13]
Mallory Ervin: Living Fully
Ervin authored two books, Living Fully: Dare to Step Into Your Most Vibrant Life and All In: A Vision for Living Fully Every Day.[14][15]Living Fully is a national bestseller.[16] In it, Ervin shares inspiring true stories and practical advice from her life and encourages the reader to, "not just get by." Ervin has said about her book, Living Fully, "I wrote this to be your wake-up call, the thing that turns the lights on in your life and propels you to make real change, once and for all."[14] The book also covers her struggles with addiction and how she was able to overcome them. 
Ervin's message of living fully is also reflected in her social media presence. She has a YouTube channel where she shares her life and experiences with over 100,000 followers.[2][17] Ervin continues to share positive stories on her podcast, Living Fully.[18]
Mallory Ervin Today
Today, Ervin is married to her husband, Kyle DiMeola, and they have two children together.[19] Ervin has shared many times that she gains strength from her close friend, Shawn Johnson East, who was a judge when she competed in the Miss American contest.[11] She continues to inspire her followers with her positive outlook on life and her dedication to living fully. Ervin has positioned herself as a lifestyle and family influencer, sharing her love of fashion, beauty, and travel with her followers through social media, her podcast, and her books.[1]
References
Leaders Media has established sourcing guidelines that rely on credible, expert-level, and primary sources for articles about people and companies. Articles are frequently edited by staff writers. Learn more about our mission, editorial ethics, and how we source references in our editorial policy.
Any reader who wishes to provide any additions or revisions to this article, including updating any out-of-date information, please email [email protected].