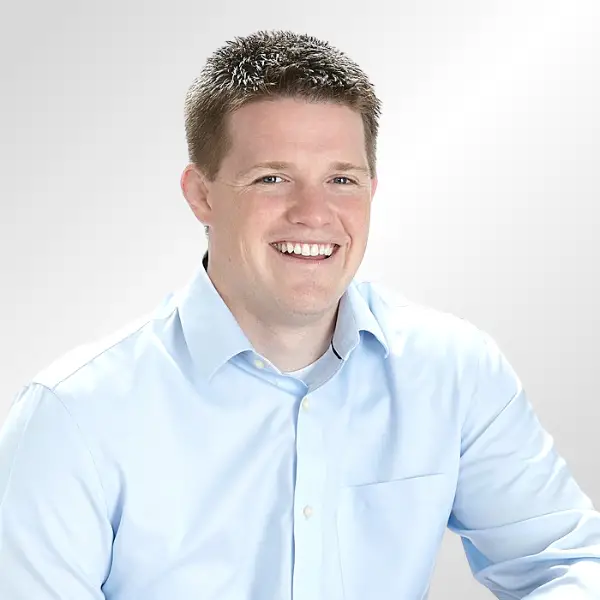 DOB:

March 8, 1980

Age:

43

Country:

United States

Resides:

Boise

Hometown:

Provo, UT

Known For:

Co-Founder of ClickFunnels

Spouse/Partner:

Collette Brunson

Religion:

The Church of Jesus Christ of Latter-day Saints

Education:

Brigham Young University
About Russell Brunson
Russell Brunson was born on March 8, 1980, in Provo, Utah. He became interested in advertising and marketing at a very young age, and loved watching commercials and listening to ads on the radio.[2] 
In high school, Brunson was a state champion wrestler and then became All-American during his senior year, taking second place in the country at the high school nationals competition. He continued to wrestle in college, learning valuable lessons about competition, hard work, and the art of winning, according to his biography on the Marketing Secrets website. He graduated as one of the top ten wrestlers nationally.[3]
Brunson attended Brigham Young University, where he pursued a degree in computer science. During his college years, he developed a passion for entrepreneurship and online marketing. It was during this time that he started his first online business, selling products such as potato gun DVDs. This early venture sparked his interest in internet marketing, leading him to create ClickFunnels and establish himself as a leading expert in the field.[4]
Brunson is married to his college sweetheart, Collette Brunson, and the couple has five children. They live in Boise, Idaho.[3] 
Career
In 2003, Brunson worked as an online marketer selling a software called ZipBrander, a viral marketing tool that drove website traffic.[2] 
In 2005, Brunson launched his first online company, which offered a DVD teaching program on "How to Create a Potato Gun." He sold the instructional course and supplies as an upsell. This venture eventually led him to develop and refine his sales funnel concepts, which became the foundation of his success. Within a year of graduating college, Brunson made his first million dollars selling products, which included coaching books, supplements, shakes, technology services, T-shirts, and software.[3] 
In 2014, Brunson co-founded ClickFunnels with Todd Dickerson. ClickFunnels is a software platform that simplifies the process of building effective sales funnels. It offers a comprehensive suite of tools and features to create landing pages, sales pages, order forms, upsells, and more, all designed to optimize the conversion process for online businesses. Within their first three years in business, ClickFunnels grew to $100,000,000 in sales and 55,000 customers. It is now the fastest-growing non-venture backed software company in the world.[3][5] 
Sales Funnel
Brunson's sales funnel concept is a framework for guiding potential customers through a structured and optimized buying journey. His business ClickFunnels provides templates and tools for customers to use a sales funnel to increase profits.[6]
The idea behind a sales funnel is to lead prospects from their initial awareness of a product or service to making a purchase. Here are the key components of Brunson's sales funnel concept:[7] 
Awareness: The first stage of the funnel is where potential customers become aware of a product or service. This can be achieved through various marketing channels, such as social media, advertising, content marketing, or word-of-mouth.
Interest: Once prospects are aware of the offering, the goal is to capture their interest and keep them engaged. This is typically done by offering valuable content, such as blog posts, videos, webinars, or lead magnets, that addresses their pain points or provides solutions.
Decision: In this stage, prospects are presented with an offer or a series of offers that are designed to meet their needs and desires. This can include products, services, or even upsells and downsells. The goal is to guide the prospect toward making a decision and taking action.
Action: The action stage involves the prospect making a purchase or taking a specific desired action, such as signing up for a subscription or attending a webinar. The sales funnel aims to make this action as seamless and easy as possible.
Retention: After a prospect becomes a customer, the focus shifts to providing value, building trust, and fostering a long-term relationship. This includes delivering exceptional customer service, upselling or cross-selling relevant products, and maintaining open lines of communication.
The concept of a sales funnel allows businesses to systematically move prospects through the various stages of the buying process, increasing the likelihood of conversions and maximizing customer lifetime value. Brunson emphasizes the importance of optimizing each stage of the funnel by testing different strategies, tracking metrics, and continuously refining the funnel to improve results and profitability.[6]
Marketing Secrets Podcast
Russell Brunson hosts the Marketing Secrets Podcast, where he discusses his top marketing strategies and critical lessons learned from his last 20 years in business. The podcast and corresponding blog posts are meant for entrepreneurs who are focused on growing their businesses.[8][9] 
Some recent episode titles include:
"Leveraging Your Skills . . . to Land Your Dream Partnerships"[10] 
"Magnetic Marketing Challenger: Changing the Attractive Character"[11] 
"How to Break 9 Figures a Year Using This Linchpin"[12] 
Publications
DotCom Secrets (2015): In this book, Brunson reveals the secrets behind successful online businesses and sales funnels. He shares strategies for increasing website traffic, converting visitors into customers, and maximizing the value of each customer.[13] 
Expert Secrets (2017): This book focuses on positioning oneself as an expert and building a loyal following. Brunson explores the concept of creating a movement around a product or service, using storytelling techniques to captivate an audience and monetize expertise.[14]
Traffic Secrets (2020): This book provides insights and strategies for generating traffic to websites and online businesses. Brunson shares various traffic acquisition methods, including organic, paid, and social media traffic, as well as tips for optimizing conversions and turning traffic into loyal customers.[15][16]
Russell Brunson Today
Through his work, Russell Brunson has had a significant impact on the online business community, empowering entrepreneurs to leverage effective marketing strategies and sales funnels to achieve their goals and generate revenue online. Today, he continues his work with ClickFunnels and his Funnel Hacker program.[17]
Brunson is also known for his energetic and engaging speaking style. He frequently speaks at industry conferences and events, sharing his knowledge and expertise on topics such as sales funnels, marketing, and entrepreneurship.[18]
Brunson gives back to many non-profit organizations, including World Teacher Aide, where $1 from every funnel sale through ClickFunnels goes to building schools in Africa. ClickFunnels is also producing a documentary and sales funnel for Operation Underground Railroad, a non-profit that rescues children from sex trafficking around the world.[19] 
References
Leaders Media has established sourcing guidelines that rely on credible, expert-level, and primary sources for articles about people and companies. Articles are frequently edited by staff writers. Learn more about our mission, editorial ethics, and how we source references in our editorial policy.
Any reader who wishes to provide any additions or revisions to this article, including updating any out-of-date information, please email [email protected].