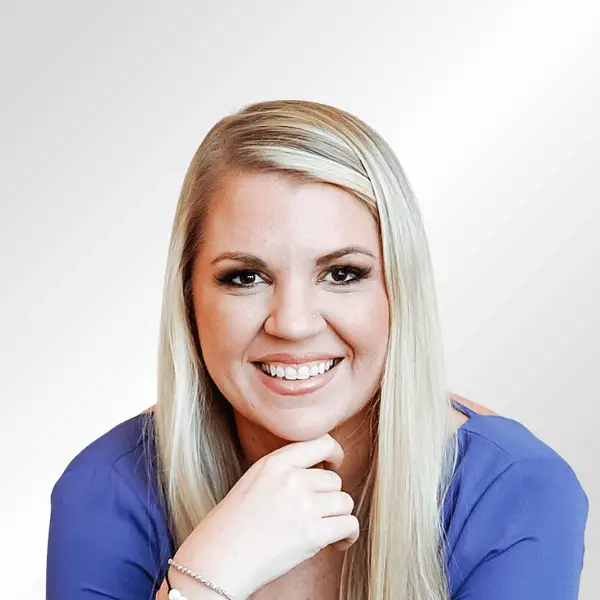 Country:

United States

Resides:

Rockfield, KY

Known For:

The Wellness Mama

Spouse/Partner:

Seth Spears

Education:

University of Mississippi
About Katie Wells
Katie Wells is an entrepreneur, author, and influencer from Kentucky who was inspired by her role as a mother to learn and then teach others about healthy, sustainable living. She attended the University of Mississippi and studied journalism and international studies. At age 19, she decided to unenroll in college, get married, and have her first child. Two years later, she had her second child. Currently, she has six children.[2] 
"Contrary to some other widely-accepted beliefs, being a mom has never limited my chances at 'success' in life. In fact, it's become the source of my passion and my greatest motivator. It opened doors that college never could have," she wrote on her website, adding, "I was a first time mother at nineteen years old. I was a second time mother at twenty-one. I decided shortly thereafter that I wanted a better world for my children than what was currently available."[3] 
Wells started Wellness Mama as a personal blog in 2006, where she shared her experiences and knowledge about natural and healthy living with her readers. "I found that I had a passion and talent for taking complex information from many sources and making it simple and actionable for others to implement on the fly," Wells wrote.[3] Over time, her blog has grown in popularity and today, she has written over 1,500 posts. She has also released two books, offers courses, and hosts a podcast on wellness-related topics.[4] 
Katie Wells is known for her research-based approach to natural health and her commitment to sharing accurate and reliable information with her audience. She has been featured in various media outlets, including The Wall Street Journal and ABC News.[5][3]
Wells says that her transformation to "Wellness Mama" started after she gave birth to her first son. She was sitting at the doctor's office with her newborn and picked up a magazine in the waiting area. In it, she read that for the first time in centuries, the current generation of children will have a shorter life expectancy than their parents. "That hit me like a ton of bricks," she said, adding that on that day, her life changed and she decided to do work that would change that statistic.[6] 
Over time, Wells changed her family's lifestyle and learned along the way. "My goal is to help make the transition to healthy eating easier for you than it has been for me, and to share my own journey (since we're always learning and growing)," she said.[6] 
Wellness Mama
Wellness Mama is a website and online resource founded by Wells that helps women and mothers live healthier lives. Wells and the "Wellness Mama Team," which includes researchers and medical advisors, analyze a wide variety of health, parenting, and natural living topics. The resource aims to make health-related information easily understandable to readers. "Our goal is to present practical tips, real food recipes, DIY beauty instructions, green cleaning tutorials, natural remedies, and other information to make your life better," reads the Wellness Mama website.[7] 
The Wellness Mama Podcast includes a weekly episode that covers health topics related to food, diet, stress, fitness, and natural living. It provides actionable steps to improve your family's health and features experts in the fields of natural health and wellness.[8] 
Wells has written two books, The Wellness Mama Cookbook and The Wellness Mama 5-Step Lifestyle Detox. 
The Wellness Mama Cookbook (2016) is a compilation of 200 simple recipes that include all-natural ingredients. The book also provides meal plans, time-saving tips, and advice that's meant to take the guesswork out of dinner planning.[9] 
The Wellness Mama 5-Step Lifestyle Detox (2018) provides a simple detox plan including systems to reduce toxic exposure and improve your diet. Wells explains how to detox the body with whole foods and natural medicines, "clean up" your beauty regime with all-natural products, and get rid of toxic household items, like conventional surface cleaners.[10]
Wellnesse
Wells is the co-founder and CEO of Wellnesse, a line of personal care products that are sourced from non-toxic ingredients. The collection includes toothpastes, shampoo, conditioner, deodorant, toothbrushes, soap, and hand sanitizer.[11] 
Wellnesse products are made without toxins, parabens or sulfates, and are Environmental Working Group, Leaping Bunny, and B Corporation certified, proving that they value social and environmental standards.[12]
Influence
Wells was named one of the "100 Most Influential People in Health and Wellness" by Greatist.com. Today, she continues to write for Wellness Mama, serves as the CEO of Wellnesse, and hosts a weekly podcast series where she discusses topics related to natural health, wellness, and green living.[2] 
References
Leaders Media has established sourcing guidelines that rely on credible, expert-level, and primary sources for articles about people and companies. Articles are frequently edited by staff writers. Learn more about our mission, editorial ethics, and how we source references in our editorial policy.
Any reader who wishes to provide any additions or revisions to this article, including updating any out-of-date information, please email [email protected].