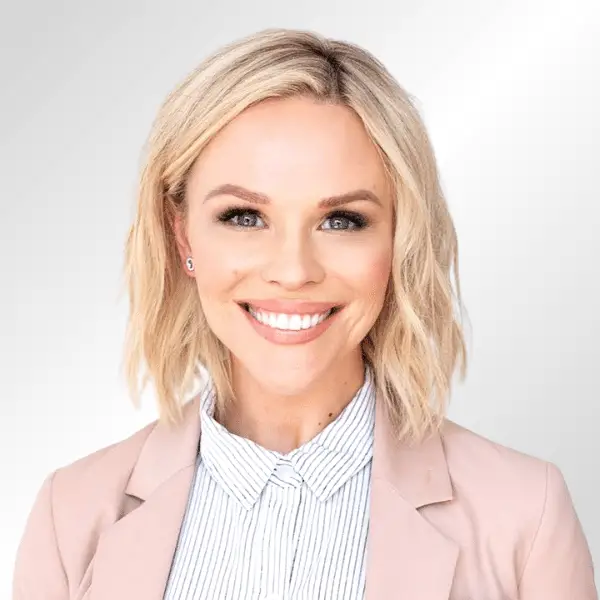 DOB:

August 11, 1984

Age:

39

Country:

United States

Resides:

Nashville, TN

Hometown:

Nashville, TN

Known For:

Host of The Influencer Podcast

Spouse/Partner:

Johnathon Schaech

Religion:

Christianity

Education:

University of Tennessee
About Julie Solomon
Julie Solomon was born and raised in a small town in Tennessee to a blue-collar family. She attended the University of Tennessee. After graduation, she began working in public relations and marketing. In 2013, she started her own lifestyle blog, writing about motherhood. She then got involved in the world of influencer marketing, where she says she lost herself. "Dressing up, dropping links, hustling hard, and hours of countless scrolling. For not a lot of money," she writes on her website, adding, "Trying to become someone I wasn't left me deep in a pit of what I call compare and despair."[1][2]
Solomon made a change in 2016, when she decided to gain clarity and focus on her true purpose. She launched a successful coaching business that helped clients make millions of dollars and gain global visibility. Her courses, "Pitch It Perfect," "Influenced Academy," and "SHINE Mastermind" gained popularity, and she became a keynote speaker and thought leader.[3]
Solomon's expertise and success are primarily attributed to her practical experience, industry insights, and her ability to help individuals navigate the ever-evolving landscape of digital marketing and personal branding. She has demonstrated her knowledge and skills through her own achievements and by guiding others to build and grow their online businesses and personal brands.[4]
Solomon is married to actor and activist Johnathon Schaech, and the couple has two children, Camden and Lily Jo. They live in Nashville, Tennessee.[1] 
The Influencer Podcast
The Influencer Podcast is a popular podcast hosted by Solomon that is dedicated to providing insights, strategies, and inspiration for influencers, content creators, and entrepreneurs in the digital space. It has over 10 million downloads, more than 320 episodes, and reaches 175 countries.[1]
Solomon's podcast focuses on personal branding, marketing, and influencer entrepreneurship, offering valuable guidance for listeners who are trying to navigate the evolving world of online business and social media.[5]
Listeners can expect in-depth conversations, actionable tips, and real-world experiences shared by guests who have achieved success in the digital space. Solomon's approach is practical and insightful, and she aims to empower individuals as they develop their personal brand with integrity and authenticity.[5]
Topics of her recent episodes include:
"Get Booked and Paid to Speak: Strategies from Speaker Lab's Grant Baldwin"[6]
"How to Create & Scale a Skincare Brand in a Saturated Market"[7] 
"6 Must-Haves for Launching a Successful Podcast"[8] 
"4 Tips for Cultivating True Friendships and Relationships In Your Industry"[9] 
Get What You Want
Solomon's book Get What You Want: How to Go From Unseen to Unstoppable was published in 2022 and serves as a guide for women to rethink outdated ideas of what's possible in business. Solomon walks readers through how to overcome self-loathing and gain confidence. She offers actionable tips and easy exercises as well.[10][11] 
Julie Solomon Today
Solomon continues to make new podcast episodes and work as a keynote speaker and coach. Her coaching membership program called SHINE launched in 2020, and she uses that platform to help individuals turn messages into movements so they can expand their brand and grow their influence.[12] 
References
Leaders Media has established sourcing guidelines that rely on credible, expert-level, and primary sources for articles about people and companies. Articles are frequently edited by staff writers. Learn more about our mission, editorial ethics, and how we source references in our editorial policy.
Any reader who wishes to provide any additions or revisions to this article, including updating any out-of-date information, please email [email protected].