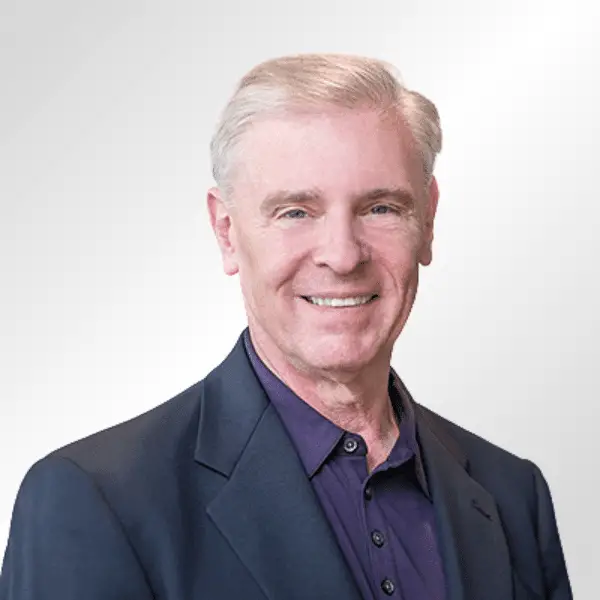 Country:

United States

Resides:

Salt Lake City, UT

Known For:

Former Chairman of JetBlue

Spouse/Partner:

Diana Peterson

Religion:

The Church of Jesus Christ of Latter-day Saints

Education:

Brigham Young University
About Joel Peterson
Joel Peterson was born May 20, 1947,[3] and grew up in central Michigan as the oldest of five kids.[4][5]
Peterson described his parents, saying, "My mother was a homemaker and was the kindest person I've ever known. She was very social and never said an ill word about another human being. My father was a bit of an introvert. He liked spending time with his plants and writing papers." Peterson's father was a geneticist.[4]
As a child, Peterson was very entrepreneurial and had several jobs before becoming an adult. His first business was a vegetable delivery service he started at age 11. He says, "I hired my little brother, who was six years old at the time, we had a red Radio Flyer wagon, and he would take these fresh vegetables around the neighborhood and sell them. We made a profit."[6] 
Peterson attended Okemos High School, graduating in 1965. After high school, he spent time in France, Luxembourg, and Belgium during a two-and-a-half-year proselytizing mission for The Church of Jesus Christ of Latter-Day Saints.[3]  
Peterson met Diana Hulme while in college.[7] They have been married for roughly 50 years. They have seven children—Rebecca, Sarah, Clinton, Leah, Benjamin, Anne, and Elise—and 25 grandchildren.[3][8]
Despite being a busy business executive, Peterson prioritizes his family relationships. He says, "Diana and I both have a strong commitment to our grandchildren, which means putting them at the top of our list. We start with birthdays and school events and put them on our calendars and, when possible, we schedule around those."
Education and Early Career
Peterson attended Brigham Young University (BYU) in Provo, Utah, graduating with a triple bachelor's degree in psychology, economics, and French in 1971. While at BYU, Peterson was valedictorian and student body president.[1] 
After graduation from BYU, Peterson attended Harvard Business School, earning his MBA in 1973.[1] While at Harvard, Peterson lived across the hall from and took classes with renowned investor Ray Dalio.[9] Politician Mitt Romney was also in the Harvard MBA program at the time,[10] though Peterson and Romney were already close friends, having grown up together in Michigan.[11] 
After completing his MBA at Harvard, Peterson worked for a prominent real estate developer named Trammell Crow.[12]  
He says, "I came out of Harvard Business School and saw a notecard on the bulletin board that said, 'Need somebody to go to the French Riviera to develop real estate.' I thought that this opportunity would be too good to pass up."[12] 
Peterson quickly advanced at Trammell Crow, becoming treasurer and later serving as CFO. He remained CFO for ten years before being named managing partner. Unfortunately, Peterson's relationship with Trammel Crow ended poorly. He explains, "They were doing something that I didn't think was right, and I couldn't go along with it, so I was fired and sued."[12] 
Later Career
Peterson left Trammel Crow in 1990.[1] At the time, he owned several companies and was regularly coaching CEOs. He was also on the advisory board at Stanford University's business school. In 1992, Stanford asked Peterson to teach a one-year real estate course. However, that one course turned into a 31-year career as a professor.[6] 
Peterson has taught several leadership and entrepreneurship courses over the last few decades. In 2005, Peterson received the Distinguished Teaching Award and the 2016 Robert K. Jaedicke Silver Apple Award for his accomplishments as a professor at Stanford.[13] 
Through teaching at Stanford, Peterson's professional network grew, and so did his portfolio of companies. He frequently invested in companies owned by his former students or their connections.[6] 
In 1996, Peterson officially organized his investment portfolio into Peterson Partners, a private equity investment firm. He expanded his private equity investment ventures in 2009 when he founded Whitman Peterson, a real estate private equity company.[1]  
Peterson ventured into the airline industry in 2008 when he joined the board at JetBlue Airlines. He remained chairman until stepping down in 2020. Peterson became involved with the company after a former student connected him with George Soros, one of JetBlue's early investors. Because JetBlue intended to build a terminal at JFK airport, the board realized they needed someone with real estate experience.[6]  
Peterson explains, "My former student said, 'I had a real estate professor who actually ran a big real estate company; maybe we could get him to join the Board.' I made an investment, joined the Board, I got the building built, on time, on budget, and then ended up becoming chairman of the company."[6] 
Peterson is currently the Chairman of the Board at Packsize, a Salt Lake City-based on-demand packaging company.[1] Throughout his career, he has sat on over 35 boards and acted as an advisor or director to numerous companies.[12] He's been involved with companies Bonobos, Vivint, Hirevue, Icon Aircraft, Maveron, Franklin Covey, and Asurion, among others.[1]
Joel Peterson Books
Peterson published his first book, The 10 Laws of Trust: Building the Bonds That Make a Business Great, in 2016. The book covers how a culture of trust gives companies an advantage and how companies can create that culture. He writes, "When a company has a reputation for fair dealing, its costs drop: Trust cuts the time spent second-guessing and lawyering."[14]
In 2020, Peterson released his second book, Entrepreneurial Leadership: The Art of Launching New Ventures, Inspiring Others, and Running Stuff, which covers the essential strategies for becoming an entrepreneurial leader. Peterson also published an entrepreneurial leadership e-course in conjunction with the book. The e-course covers the same topics as the book, with a greater emphasis on helping you apply each concept.[15] 
Joel Peterson Today
Today, Peterson continues to serve as an executive leader at Packsize, Peterson Partners, and Whitman Peterson. He also remains a consulting professor at the Stanford Graduate School of Business.[1]
In 2021, he sold his 11-acre Silicon Valley property for $45 million in one of the largest home transactions ever recorded in Northern California. Before the sale, the property was not his primary residence, but he used it for family events and while in town to teach at Stanford. He currently lives in Cottonwood Heights, just outside Salt Lake City, Utah.[16] 
References
Leaders Media has established sourcing guidelines that rely on credible, expert-level, and primary sources for articles about people and companies. Articles are frequently edited by staff writers. Learn more about our mission, editorial ethics, and how we source references in our editorial policy.
Joel Peterson | LinkedIn. (2023). Retrieved 31 May 2023, from https://www.linkedin.com/in/joelpetersongsb/ 
Meet Joel Peterson. (2023). Retrieved 31 May 2023, from https://www.joelcpeterson.com/author/ 
Bio for Joel Peterson for OEF.pdf. (2023). Retrieved 31 May 2023, from http://www.okemosalumni.org/000/4/8/8/29884/userfiles/file/Bio%20for%20Joel%20Peterson%20for%20OEF.pdf 
Bryant, A. Joel Peterson of JetBlue on Listening Without an Agenda (Published 2015). (2015). Retrieved 31 May 2023, from https://www.nytimes.com/2015/05/10/business/joel-peterson-of-jetblue-on-listening-without-an-agenda.html
How to live a meaningful life – Joel Peterson (Stanford, JetBlue, Peterson Partners). The Jennifer Kamara Podcast. (2023). Retrieved 31 May 2023, from https://www.youtube.com/watch?v=gRmwtkJ8v7I 
Privè, Tanya. Trust is Directly Correlated to Individual and Team Performance. (2020). Retrieved 31 May 2023, from https://tanyaprive.com/joel-peterson/ 
Winters, C. (2023). Diane Hulme Peterson, Alumni Association President. Retrieved 31 May 2023, from https://magazine.byu.edu/article/diane-hulme-peterson-alumni-association-president/ 
Hawk, R. (2019). #328: Joel Peterson – How To Build The Bonds That Make A Business Great | The Learning Leader Show. Retrieved 31 May 2023, from https://learningleader.com/petersonhawk328/
Peterson, Joel. JetBlue chairman Joel Peterson reveals the 3 mantras to follow that'll quickly turn you into a better and more reliable leader. (2023). Retrieved 31 May 2023, from https://www.businessinsider.com/joel-peterson-how-to-rewrite-operating-system-for-success-business-2020-4 
Mitt Romney's Time at Harvard. (2012). Retrieved 31 May 2023, from https://www.harvardmagazine.com/2012/01/mitt-romney-and-his-time-at-harvard
Byrne, JA. JetBlue's boss worried about next US president. (2023). Retrieved 31 May 2023, from https://nypost.com/2016/07/02/jetblues-boss-worried-about-next-us-president/
LEADERS Interview with Joel Peterson, Founding Partner and Chairman, Peterson Partners. (2020). Retrieved 31 May 2023, from https://www.leadersmag.com/issues/2020.2_Apr/Purpose/LEADERS-Joel-Peterson-Peterson-Partners.html
Joel Peterson. (2023). Retrieved 31 May 2023, from https://milkeninstitute.org/events/gc19/speakers/37639 
Peterson, J. C. (2016). 10 laws of trust: Building the bonds that make a business great. Nashville: HarperCollins Leadership. 
Joel Peterson. (2023). Retrieved 31 May 2023, from https://www.joelcpeterson.com/ 
Clarke, K. Crypto Investor Buys Ex-JetBlue Chief's Silicon Valley Compound for Nearly $45 Million. (2023) Retrieved 31 May 2023, fromhttps://www.wsj.com/articles/crypto-investor-buys-ex-jetblue-chiefs-silicon-valley-compound-for-nearly-45-million-ca8722da 
Any reader who wishes to provide any additions or revisions to this article, including updating any out-of-date information, please email [email protected].