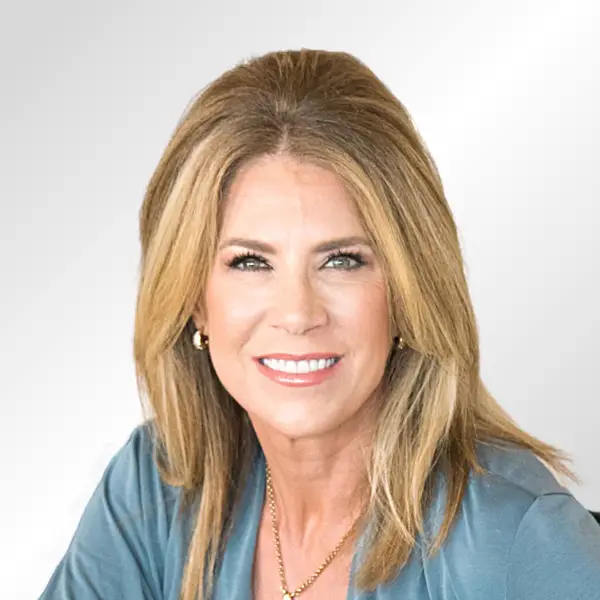 DOB:

April 19, 1963

Age:

60

Country:

United States

Resides:

Tampa

Hometown:

San Francisco

Known For:

Holistic Nutrition Expert

Education:

University of California Los Angeles
About JJ Virgin
JJ Virgin started her career in health and fitness over 30 years ago.[1] After completing her degree in English at UCLA, she went on to earn a number of certifications in the health and fitness field before beginning her career working with clients one-on-one as a personal trainer and nutritionist.[2]
Virgin has been successful in leveraging her expertise and personal story to build a strong brand in the field of health and wellness. In her career, she's worked with high-performance athletes, CEOs, and A-list celebrities, helping them improve their well-being. She's also made numerous appearances on TV and radio shows, including Dr. Phil, Dr. Oz, The Doctors, and The Today Show.[1][2]
Business Success
Since the start of her career, Virgin has been involved in founding more than 12 companies.  She owns and runs Mindshare Collaborative, a company dedicated to connecting the most influential professionals in the health community.[2]
Through Mindshare Collaborative, she coaches some of the biggest names in the health field to help them develop their brands. Mindshare has generated over $60 million in book advances and has helped launch bestselling books, podcasts, summits and docuseries. Virgin also co-founded The Unicorn Club, a group for accomplished women leaders.[3]
Virgin has achieved success offering various diet and fitness coaching programs, masterminds, and memberships.[1] She's become widely known for her diet tips and plans, which focus on reducing inflammation, promoting gut health, and balancing blood sugar levels. She also has her own line of dietary supplements and health products, including protein powders, bars, and other health and wellness aids.[4]
There are a few key aspects of Virgin's career that have played a significant role in her rise to fame, including:
Media Appearances: Virgin co-hosted the TV show Freaky Eaters on TLC and has made numerous appearances that helped to increase her visibility. She's been featured on high-profile shows such as Rachel Ray and Access Hollywood, among others.[1]
Public Speaking: Virgin is a frequent speaker at health and wellness conferences and other events. Her engaging and dynamic speaking style and her expertise in nutrition and fitness have helped her stand out in the field.[1]
Coaching Programs and Products: Virgin has developed a number of successful online coaching programs and "challenges," which have helped thousands of people (most recently, women over 40 years old) improve their health and lose weight. Her supplements and recommended health products further extend her brand.[5]
Social Media Presence: With over 101,000 followers on Instagram and 55,000 subscribers on her YouTube channel, Virgin has a large online following and fan base.[6][7]
Her Personal Story: Despite Virgin's success, her career hasn't been without challenges. Perhaps the most significant of these was when her son was involved in a hit-and-run accident and was left with serious injuries. Virgin's personal story of overcoming adversity with her family resonated with many people. She wrote a book, Miracle Mindset, about her experience, which added another dimension to her public persona and helped to increase her fame.[8]
Books and Diet/Lifestyle Advice
Virgin's widely popular books have helped establish her as a leading expert in diet and nutrition, particularly among middle-aged women.[9]
Virgin has written four New York Times bestselling books, as well as other books and programs, including:[9]
In addition to her books, Virgin writes a blog on her website.[10] Here are some of Vigin's most emphasized health-related tips from her books, interviews, and articles:[11][12]
Eliminate "High-FI" Foods: FI stands for "food intolerance," which Virgin believes can lead to weight gain and other health problems. She advises eliminating seven common "High-FI" foods for 21 days: those with gluten, dairy, eggs, soy, peanuts, corn, and sugar/artificial sweeteners.
Focus on Low Sugar Impact: She has an entire book dedicated to sugar's impact on the body. She recommends focusing on low-sugar foods to avoid blood sugar spikes and crashes that can lead to cravings and weight gain.
Eat Clean, Whole Foods: Virgin advises eating a diet rich in lean proteins, vegetables, fruits, nuts, seeds, and healthy fats, while avoiding processed goods.
Include Protein in Every Meal: She recommends including lean protein in every meal to help balance blood sugar, reduce cravings, and support muscle health.
Hydrate Properly: Water plays a vital role in nearly every bodily function. Virgin recommends drinking plenty of water throughout the day.
Try a Shake for Breakfast: She often recommends starting the day with a protein shake, using her own line of protein powders or another clean protein source. 
Emphasize Sleep and Stress Management: To support hormone health and a positive mood, Virgin encourages people to carve out time for proper sleep and relaxation. 
Podcast
Virgin has her own podcast called Well Beyond 40, where she shares tips and advice on diet, exercise, and lifestyle tips for those over 40.[13] She interviews experts in the field of health and wellness and shares their advice on all things health-related, including physical and mental well-being, weight loss, building muscle, supplements, hormone health, and time management. The podcast has over 16 million downloads.[14]
References
Leaders Media has established sourcing guidelines that rely on credible, expert-level, and primary sources for articles about people and companies. Articles are frequently edited by staff writers. Learn more about our mission, editorial ethics, and how we source references in our editorial policy.
Any reader who wishes to provide any additions or revisions to this article, including updating any out-of-date information, please email [email protected].