A new service on the iPhone 14 notified authorities of a car crash and saved a California couple who had fallen 300 feet into a canyon.
Key Details
The iPhone 14 and some models of Apple Watches contain a service called crash-detection that notifies authorities when the device detects a car accident.
When the phone detects a crash, the user has 20 seconds to respond to a crash alert, or the phone will automatically call authorities and give the location of the accident.
The service operates using a satellite connection if there is no cell service available.
A California couple suffered an accident and found that their crushed iPhone sent the message to police without any service, allowing police to find the couple, reports The Washington Post.
Why it's news
The latest iPhone model—the iPhone 14—comes with a new feature called crash-detection, which notifies authorities of the phone's location if it senses a crash. 
Many were skeptical about the feature when Apple announced it, but it has proved itself after helping save a California couple.
A couple was driving in Angeles National Forest in California when their car slid off the gravel road and fell 300 feet into a canyon. The couple removed themselves from the vehicle and found one of their iPhones had been crushed but was still working.
The phone had no service, but it used the crash-detection service enable via a satellite connection and called authorities alerting of the accident.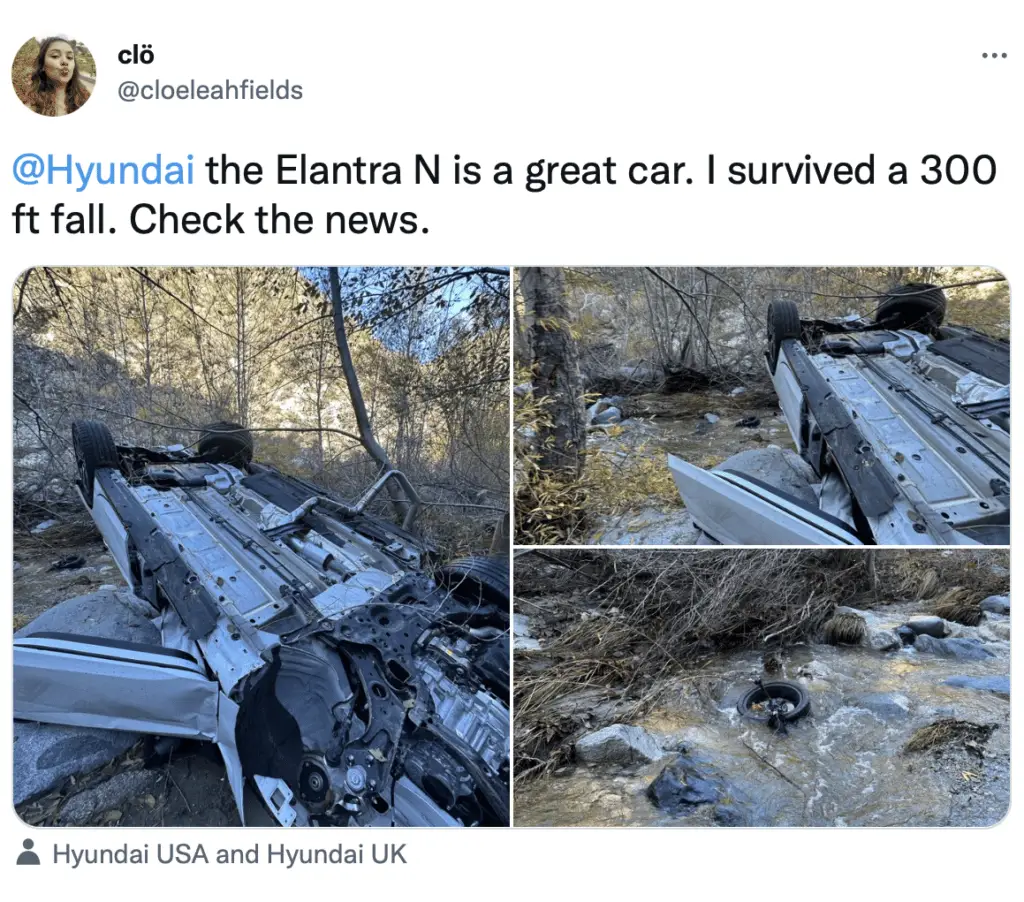 The local police station says it received a call from Apple's emergency satellite service, and the station was able to communicate with the couple through text, and a helicopter was sent to retrieve them.
The new feature has proved itself in an actual emergency and will likely become a necessity for many mobile devices in the future.