One of the best ways team leaders can streamline work, maximize productivity levels, and meet deadlines is by using a project management app. While simple project management software is becoming increasingly popular, software sales company Capterra found only 57 percent of businesses currently have it. Yet, this number will grow, as 25 percent of businesses plan to add one to their organization's work process over the next two years. 
Because this type of business tool is gaining momentum, the competition between companies launching project management apps over the last few years has become more and more fierce. For this reason, as a business owner, knowing which project management tool to invest in can be a difficult choice. How do you know if you're selecting the right one for you and your team?
Find the best project management app for your company by checking out the shortlist below.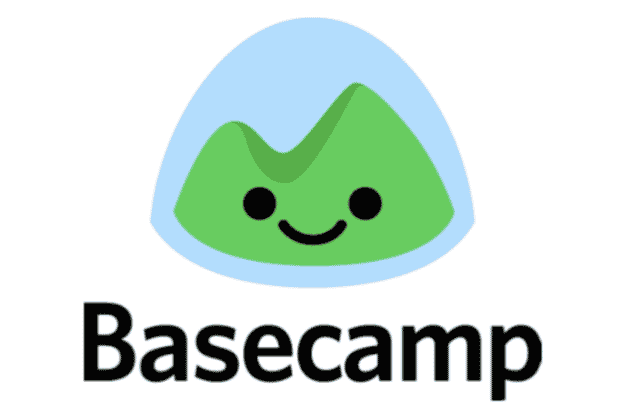 Basecamp is one of the most trusted, notable names in the project management software game. The program launched in 2004, making it an innovator in its industry. The name of the app is telling. It allows you to set up a small "basecamp" for each of your projects or teams. Here, users can see on one screen their messages, to-dos, messages, schedule, important files, and project activity. In essence, Basecamp centralizes work.
This app is great for productivity and the management of work. Oftentimes, employees spend too much time searching through emails, old messages, and chat logs in the attempt to figure out what they're supposed to be doing. Basecamp eliminates this unproductive hunt by placing everything you'd ever need to know about a project in one place. 
Pros:
There's a free, limited version. 
Expect no "per user" fees for paid plans.
It's great for large teams (premium version hosts unlimited users).
Cons:
The paid version costs could be too high for small teams.
Startup owners might not have the resources to pay $99 per month for services.
Many of the apps it "replaces" also offer free versions. Based on your needs, it could not save you money. 
Cost: $0 (limited), $99 per month (premium) 
Compatibility: iOS, Android, macOS, Windows, and all commonly used web browsers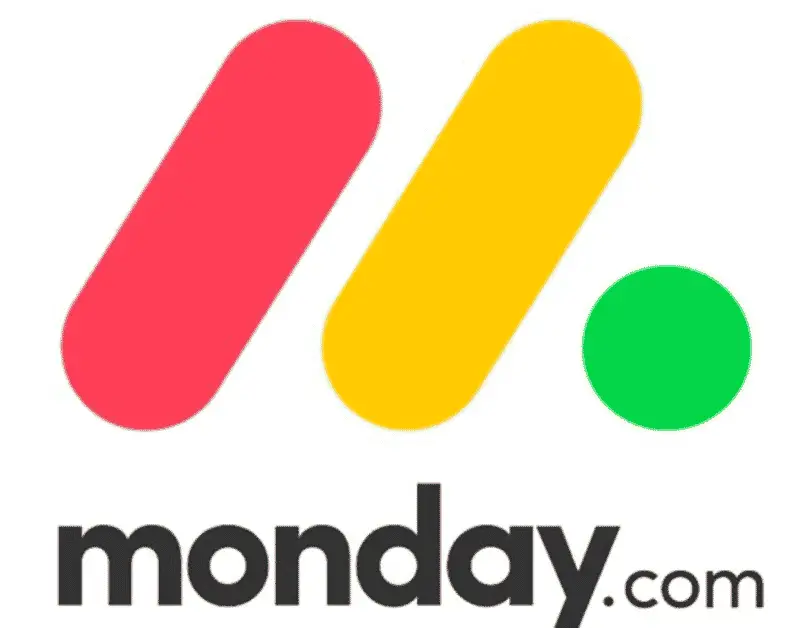 Monday.com is a no-frills project management app that allows teams to visualize upcoming projects and task management systems. The best thing about Monday.com is that it's extremely customizable. For example, many of the project management tools on this list use the Kanban Method and Gannt charts. While the "to-do," "doing," "done," works for a lot of teams, people need options to see what kind of work visualization suits them best. While Monday.com offers this visualization, you can also break work down into lists and charts, too. Overall, the app is great for delegating project tasks and getting real-time updates on progress. 
Pros:
There's a lot of space when providing context and specificity about various jobs.
Project managers can prevent burnout by looking at an overview of the team's task assignments.
KPIs can be measured in a generated chart to ensure company goals are met.
Cons:
It is not a free project management app (no unpaid version).
Monday is a "pay per user" service, which means costs can add up quickly.
It's important to set your email preferences. Otherwise, Monday will fill your inbox to the brim with updates. 
Cost: $8-$16+ per month, per user
Compatibility: iOS, Android, macOS, Windows, and all commonly used web browsers

Asana was founded by Dustin Moskovitz, co-founder of Facebook, and former Google and Facebook software engineer Justin Rosenstein. Like Monday.com, this project management tool features many different visualizations of work. However, Asana seems to be more effective with user interface design (UI) and user experience design (UX). Design-wise, it's colorful, fun, and easy to use.
Even better, Asana feels like it is specially built for teams. Their feature, "Timeline," creates a map of each team member's role on a project and how every person's work affects deadlines. Asana also integrates to-do lists, which employees can use to prioritize the importance of daily tasks. This a great morning time management exercise that helps team members be intentional about the work they do. 
Pros:
It is a free project management tool (basic version). 
There's no "right way" to use it—it's entirely customizable. 
The company has a blog that teaches how to get the most out of the service. 
Cons:
The top tier of service is the most expensive on this list.
User permissions for the free version are too loose.
Reviews of the app say its customer service isn't the greatest.
Cost: $0—$24.99+ per month, per user
Compatibility: iOS and Android devices, plus all commonly used web browsers

Podio is the project management software used by organizations like Volvo, the NFL, and Sony. Its purpose is getting teams, large or small, to work in sync. Similar to the other apps listed, users can instantly connect, share files, and communicate by tagging each other with the "@" symbol. Podio (like Asana) is also extremely customizable and creates automated work processes for projects.
One of the best features of Podio is its interface that makes tasks appear like a project briefing. When a team member clicks on a task listed, it brings them to a new screen that provides the deadline, status, project manager's information, brief on the task, and any attached files needed to get started. While all this is seen on the left side of the screen, on the right is a communication tool where users can chat and automatic project updates appear.
Pros:
The free version supports up to five team members.
Task creation templates guide project managers to be more detailed when delegating assignments.
Teams can easily communicate about individual projects.
Cons:
The price adds up for large-scale teams.
The interface feels dated when compared to apps like Asana and Monday. 
Users say it can be difficult to initially set up. 
Cost: $0-$24 per user, per month
Compatibility: iOS, Android, macOS, Windows, and all commonly used web browsers
Find Out if Podio is Right for Your Team 

Trello is a project management app that uses kanban boards. Assigned tasks begin on the left side of the board in the "to-do" section. Once someone is ready to take on the work, they can drag the job into "doing," in the center of the board. When the work is completed, it's moved to the right into the "done" section. Like the other apps featured, it's a communication tool. Team members can ping each other by tagging those who need to be in on the conversation. File sharing is also available in Trello. Among a variety of "power-ups," the service integrates with Google Dropbox, Slack, Adobe XD, and Jira. 
Pros:
It's a simple way of managing projects.
The free version can handle the needs of small teams.
There's nothing complicated so it is easy to navigate.
Cons:
Project managers are limited in the ways information can be organized.
It's not suited to copy and paste multiple tasks from board to board.
Unlike Asana and Podio, the software doesn't help companies scale with automated workflows.
Cost: $0—$17.50 per month, per user
Compatibility: iOS, Android, macOS, Windows, and all commonly used web browsers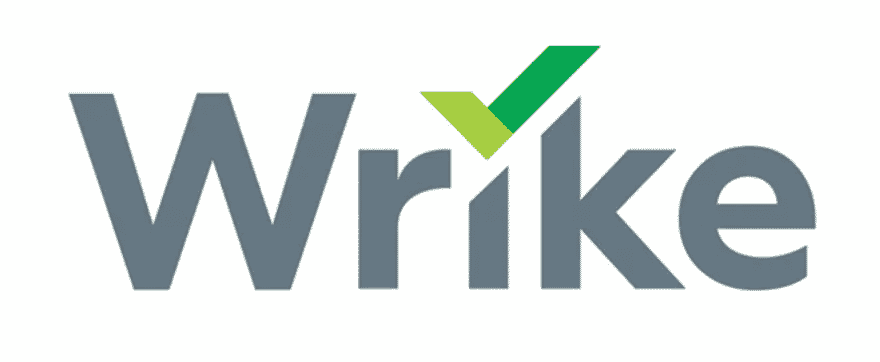 Wrike is the project management software used by companies like Google, Airbnb, and Dell. Out of all the apps on this list, it might be the most technologically advanced. Using machine learning and artificial intelligence (AI), data collected from previous projects can predict prioritization, risk, and how to potentially speed up workflow.
In essence, with these capabilities, Wrike can put out a lot of fires for leaders before they even have a chance to start. For this reason, it gives upper-level management more time to focus on what matters most in growing the business. Additionally, the platform excels when it comes to providing multiple methods of visualizing work. Whether you prefer Gantt charts, the Kanban Method, or long-form lists, Wrike offers a variety of ways to organize tasks. 
Pros:
Wrike integrates with over 400 services like Salesforce and Adobe Creative Cloud.
They offer a free plan for teams with less than five people.
There's a version made especially for marketers.
Cons:
The basic, free plan doesn't offer much project management support.
It doesn't give a great, holistic overview of work happening inside the company.
The service isn't as easy to use as tools like Trello or Monday.com.
Cost: $0—24.80+ per user, per month
Compatibility: iOS, Android, macOS, Windows, and all commonly used web browsers

Out of all the apps listed as the best project management tools, ClickUp might be the most compelling to try if you're unhappy with your current system. For instance, if you're already using Monday.com, Trello, Asana or Basecamp, but want to try something new, you can instantly import the company's work to ClickUp. This is a great feature for project managers who want to try something new but don't want to start from scratch.
The project management app features chat, custom fields, multiple assignees, custom work statuses, time tracking, integrations, and reporting. They also have a "Workload Chart" which easily shows those assigning duties the amount of work everyone on the team is doing. This makes it easier to delegate jobs without causing burnout. You can also mark milestones, which tells you when to celebrate your team's progress on large-scale projects, ensuring you aren't accidentally negligent when it comes to employee appreciation and recognition. 
Pros:
It can be powered by voice with its Alexa integration.
You have the ability to automatically create tasks by CCing an email to ClickUp.
The basic service offers a lot of value at no monthly cost.
Cons:
Reviewers comment that many features need more explanation.
The service is well-received by project managers and business owners, but they say there's a learning curve to using the platform.
It might have too many bells and whistles for those who enjoy simplicity. 
Cost: $0—$9+ per month, per user
Compatibility: iOS, Android, macOS, Windows, and all commonly used web browsers
Find the Right Person to Manage the Project Management App
Project management apps only work well if the person in charge of the tool is capable of adding, assigning, organizing, and managing job tasks. Business owners should only serve as a project manager if they are in the early stages of operating a lean startup. Even then, investing in a part-time project manager who works five to ten hours a week isn't a bad idea. Doing this helps leaders stay focused on their top priorities and complete work that only they can do to grow and scale a business. 
Learn more about making this key hire, here: Hiring Employees: 3 Roles That Create Growth & Freedom.
Want more information on other business apps that can increase your productivity, focus, communication, and profits? Get started by reading the article below.