Being successful in business, especially during the early stages of scaling a startup, is almost impossible if you don't make every hour of every day work for you. Now, more than ever, entrepreneurs have a wide variety of tools, such as business apps, that maximize time spent on their most important priorities. For example, just think about how many hours business owners wasted in the past on things like handwriting invoices, tracking down people for meetings, and sales forecasting. Today, with the help of technology, those who own a company get to experience an increasing amount of freedom in their professional and personal lives. 
In addition to saving time, business apps also help company owners stay focused, organized, productive, communicative, and financially sound. Skip the research process by using the shortlist below to find out which 30 apps are worth investing in (or downloading for free).
Top Accounting, Finance, and Billing Business Apps
Managing their company's cash flow is one of the most important jobs an entrepreneur faces when starting a business. Unfortunately, doing this incorrectly is the leading reason entrepreneurs have to close their doors. For instance, according to U.S. Bank's Jessie Hagan, poor cash flow management causes 82 percent of business failures. Use the business apps below to get a firm grasp on all things money and avoid financial turmoil in the process.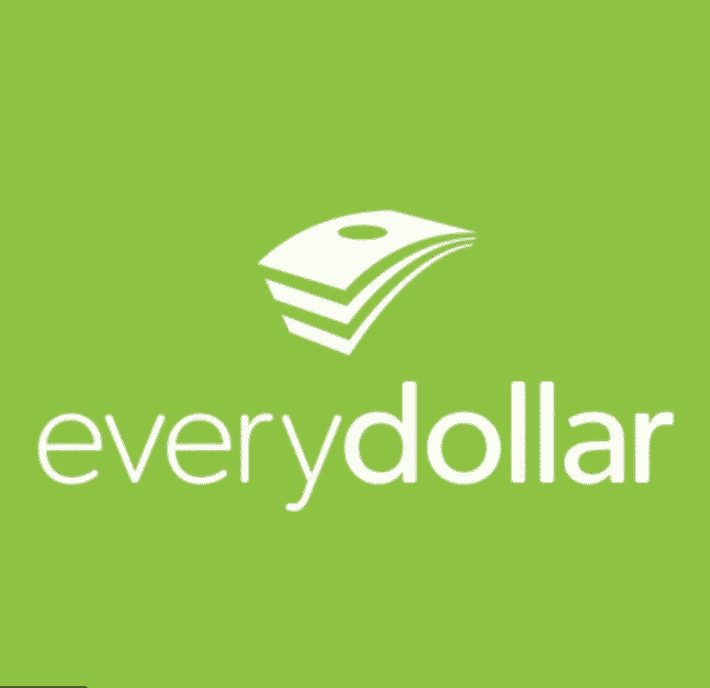 EveryDollar is a budgeting app backed by Dave Ramsey, one of America's leading authorities on money management. This program helps you take control of where your cash goes each month. Not only does this help get the bills paid, it also creates more room for savings. By tracking spending, the app also shows users whether or not they're meeting their goals. Above all, EveryDollar instills a positive habit: give every dollar an important job to do. 
Cost: $99 per year
Compatibility: iOS, Android, macOS, and Windows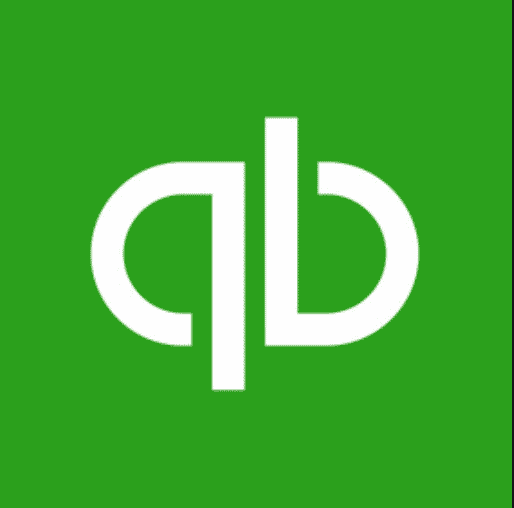 The Quickbooks Mobile app gives business owners the opportunity to run the financial side of the company using their phones. This software manages payments, invoicing, receipts, expenses, and estimates for services rendered. Quickbooks also automates many processes that increase productivity among entrepreneurs and their teams. For example, it automates payroll and accounts payable and receivable. Additionally, it can generate accounting reports such as a profit and loss statement at the click of a button. With an easy-to-use interface, this tool helps you stay up-to-date on finances without calling in the accountant. 
Cost: $25+ per month
Compatibility: Android and Apple devices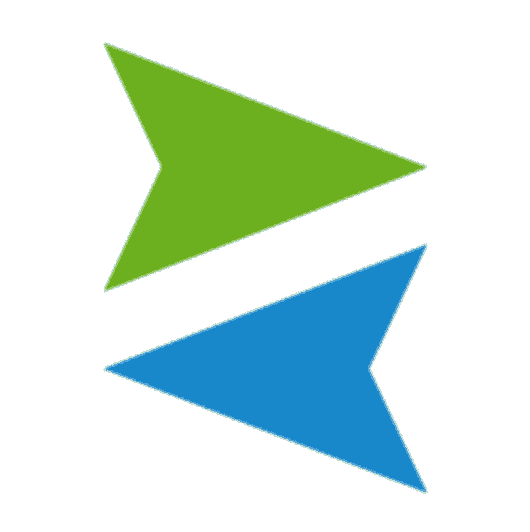 InDinero is cloud-based accounting software specifically designed for startup owners. The creators recognized that many of its competitors don't provide real-time support for helping entrepreneurs grow their businesses. Their service corrects this problem by offering a unique feature—on-demand support from a team of financial professionals. The app comes complete with your own on-demand CFO who can help you make important financial decisions as needed. Additionally, as your business scales, CPAs also monitor how the company is doing and provide financial coaching. 
Cost: $300 per month
Compatibility: Android and Apple devices
Wave is a great small business app for business owners who need to quickly send out invoices to their clients. There's no design process needed. Templates are professionally designed for you to fill in the blanks. Once this is finished, you can automatically send the request for payment using the client's email address. There's a "Pay Now" button attached to the email that allows the customer to pay using a credit card or secure bank payment (EFT). This service is also great for small businesses that have monthly retainers or billing. The app automates this process so you don't have to waste time sending out billing on different days of every week.
Cost: $0—$35+ per month
Compatibility: Android and Apple devices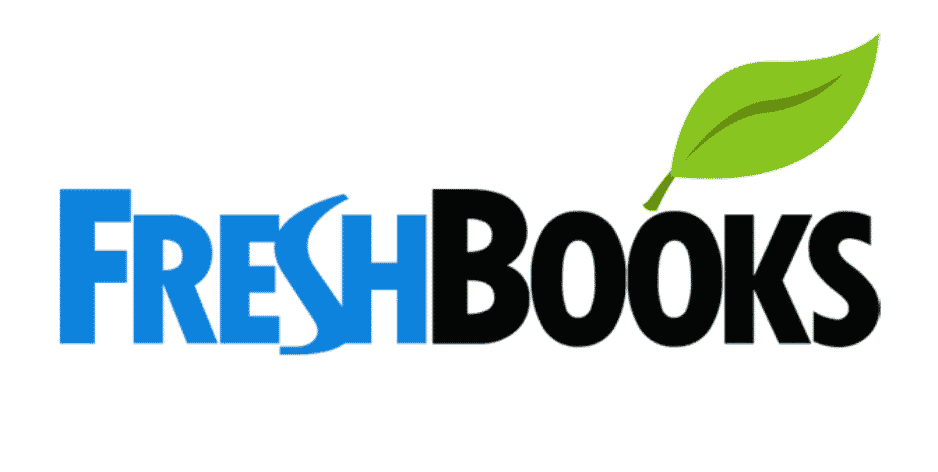 Mesh Quickbooks and Wave together, and you get something similar to FreshBooks. Whether sending out invoices, collecting payment from your phone, or running expense reports, FreshBooks does it all. This cloud-based service also links to your email for billing, tracks time, manages cash flow, instantly creates reports, and more. Pricing is dependent upon how many clients the business manages, but is still extremely reasonable compared to the other services listed. 
Cost: $6-25+ per month
Compatibility: Android and Apple devices
Discover More About Freshbooks
Top Time Management Tools 
On average, Harvard Business Review found CEOs work almost 50 hours a week, not including 79 percent of their weekends when they put in an additional eight hours. Even on vacation days, researchers found they often work nearly 2.5 hours. Entrepreneurs start their companies to experience more freedom, but with these statistics in mind, their small businesses seem to consume most of their time. One of the best ways of cutting down work hours is using the time management business apps listed below to increase productivity.  

Toggl is a simple time tracking tool that measures when and where you're working. For instance, you can categorize your work by individual clients and projects. For billing, Toggl has a report-generating feature that creates an account of all the work done, itemizing each project for the month. This also shows how much time was spent on every task, which adds up to a total of hours worked. You can also add in time tracked by other team members. This is helpful for small business owners because it determines how much time individual jobs take to complete. When people stray too far from this number, a potential roadblock or productivity issue may require attention. 
Cost: $0—$18 per month
Compatibility: iOS, Android, macOS, Windows, and Linux 

Todoist is a digital spin on a typical to-do list. Out of all the small business apps listed, this one is best for those who feel work anxiety when it comes to their schedule. It works by adding tasks, scheduling due dates, organizing work into categories, and setting priority levels. These tasks can also be delegated out to others, in case you need this work done, but can't spend time focusing on it. Additionally, the app syncs across multiple devices, so you can check your updated to-dos in real-time on your phone or desktop. One of Todoist's best features is a productivity calculator that visualizes your progress on the goals you set.
Cost: $0—$5 per month
Compatibility: iOS, Android, macOS, Windows, and Linux 
Get More Information on Todoist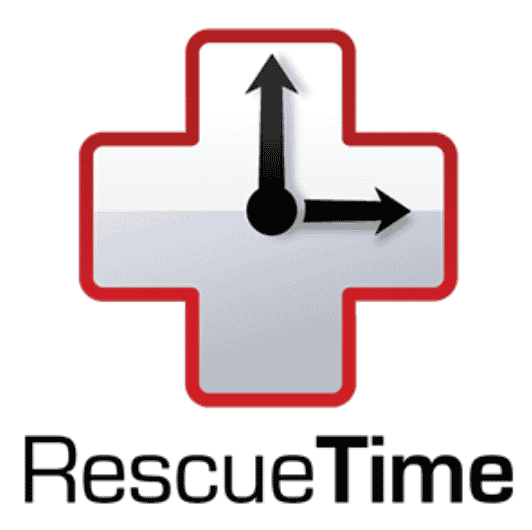 Similar to Toggl, RescueTime is an app that tracks your time. In addition, it features a distraction blocker. Using this tool, you can schedule specific hours to block websites you deem distracting. This helps leaders time block their productive hours. For instance, if you're guilty of checking social media or emails every ten or fifteen minutes, this is the perfect tool to keep you focused on the job right in front of you. RescueTime also provides automatic time tracking, detailed reports on productivity, and goal-setting alerts. 
Cost: $0 for basic services, $78 per year for premium services
Compatibility: iOS, Android, macOS, Windows, and Linux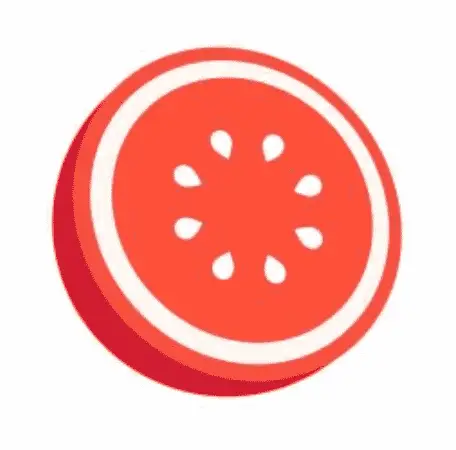 Focus Keeper helps people avoid work burnout by teaching them how to work in productive bursts. In essence, this app is the digital version of the Pomodoro Technique. With this time management practice, work revolves around a kitchen timer. Basically, you select a task, set the timer, and work for the next 25 minutes. When this session is done, an alarm will go off, and the app will give you a five-minute break. After four, 25-minute sessions, the creators of the app suggest taking a longer break (20-30 minutes). Many customers sing the praises of Focus Keeper as a great tool for business owners with ADHD, because it keeps them engaged, focused, and productive. 
Cost: One-time fee of $1.99
Compatibility: Android and Apple devices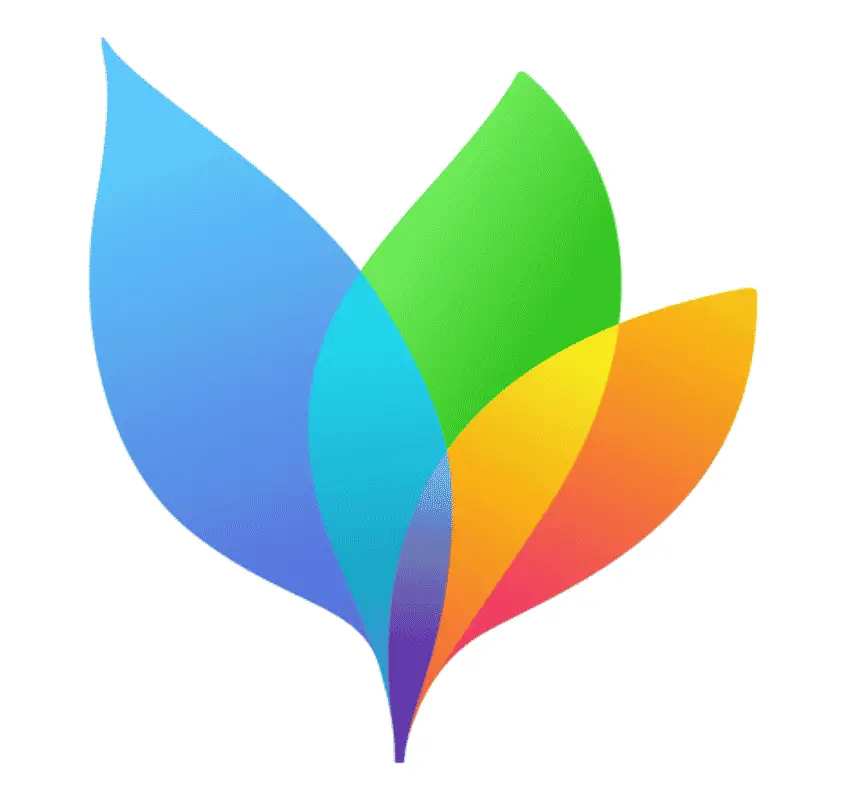 MindNode is a mind mapping tool that helps busy people organize their thoughts. In essence, mind mapping is a brainstorming technique that allows business owners to create and manage their ideas into a web of interconnected thoughts. For instance, an entrepreneur might have a brilliant concept that hasn't fully translated into a shareable idea. Using MindNode, they could create a node (the central idea) and start mapping it out further. This gives a brainstorming session substance. Even better, a person can always go back to the mind map and keep building upon it over time, too. 
Cost: $0 for the limited version, $19.99 for the premium version
Compatibility: Apple devices
Find Out More Information on MindNode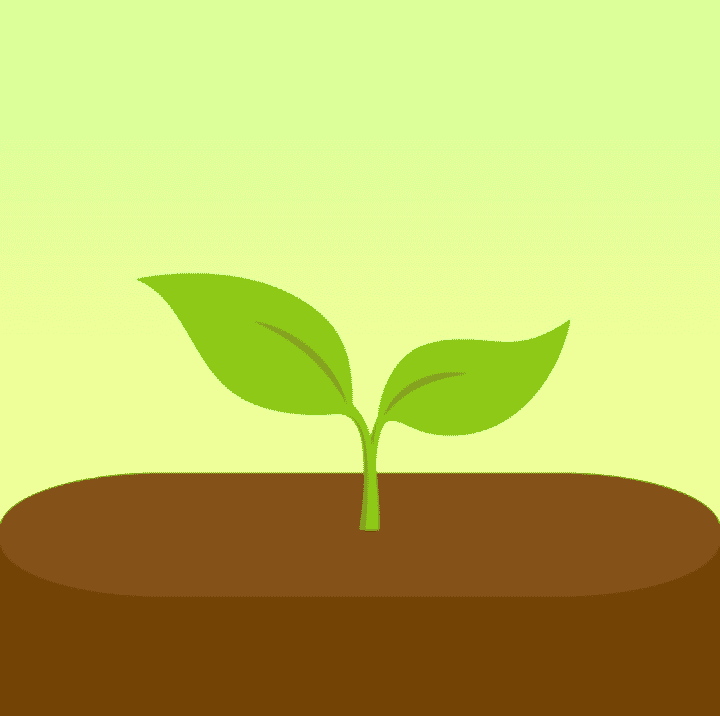 Similar to Focus Keeper, Forest lets users set a timer on their phone for how long they want to stay focused on a task. Once the timer is set, a digital tree begins growing on your phone screen. If you pick up your phone to use it when the timer is still on, the tree starts withering. If you stay concentrated, the tree gets bigger and stronger. As you work on more projects, you can grow different types of trees that develop into an entire forest. It's a great visualization for productive work. Even better, the app partnered with Trees for the Future, a nonprofit that plants real trees on behalf of those who regularly use the app. 
Cost: One-time fee of $1.99
Compatibility: Apple devices
Add Forest to Your Apple Device
Top Communication Apps for Teams
Communication apps reign king as more companies and employees join the virtual workforce. Most of the business apps listed in this section will sound familiar since they've become such an integral part of keeping remote teams connected. Nevertheless, there are a few listed below that you might not know about or use yet.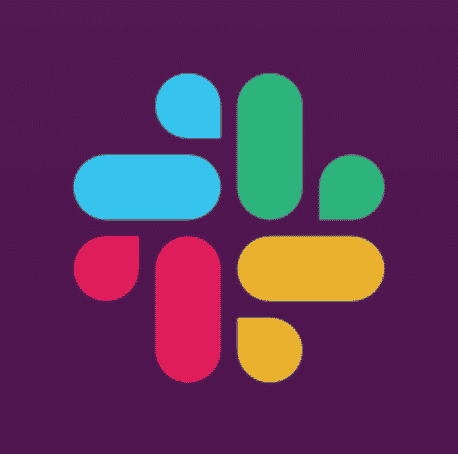 Slack is an instant messaging service that allows users to make audio and video calls, too. It helps teams, especially those with remote workers, stay in constant communication with one another. Instead of waiting for an answer to an email, you can click on the name of the person you want to send a message to, and instantly connect with them. For this reason, it's a great place to file-share high-priority work. You can also create communication channels for different projects and clients, and add relevant team members to the conversation. This helps everyone stay in the know on any updates, needs, or roadblocks. 
Cost: $0-$12.50+ per month
Compatibility:  iOS, Android, macOS, Windows, and Linux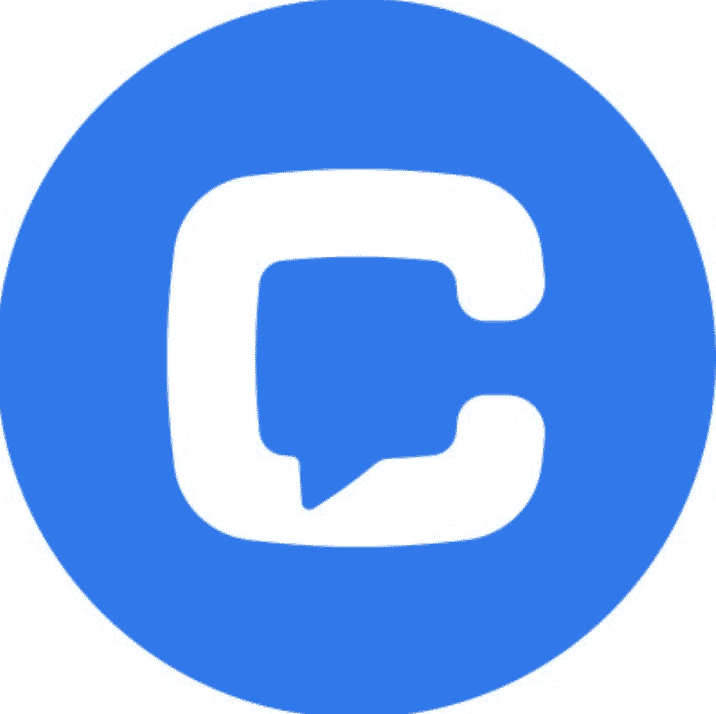 Instead of labeling itself as a communication app, Chanty describes its service as a team collaboration tool. It operates almost identically to Slack, except this service is better at helping leaders delegate work. For instance, when you message an employee or group, you can also assign them tasks. Just click the message and select the name of the person you want to complete the job. If this requires more information, use the "discuss" button, which opens up a new conversation about the task. For this reason, Chanty eliminates the unproductive process of sifting through chat messages trying to find information previously shared about a project.
Cost: $0-$3 per month, per user
Compatibility: iOS, Android, macOS, Windows, and Linux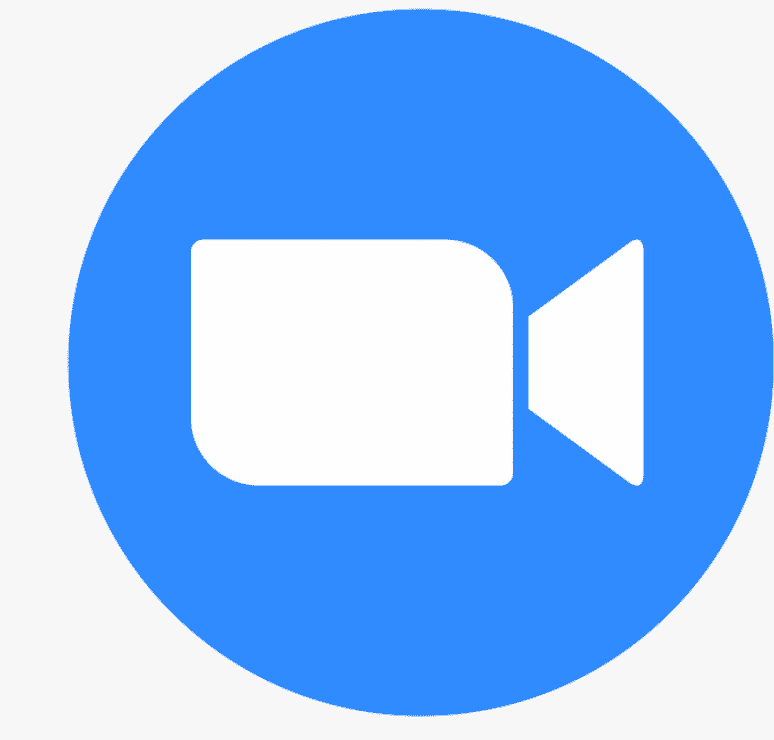 When it comes to business apps, Zoom is likely one of the most recognizable names on this list. The CEO and founder Eric Yuan said that in March 2020, the cloud-based video communications app averaged 200 million users per day. Zoom initially rose to popularity because the basic version is free and extremely useful for conducting audio and video conferences. Another interesting feature of Zoom is its ability to host live, interactive webinars. Nevertheless, if you're a business owner who is concerned with privacy, Zoom might not be the best service for you. A class-action lawsuit filed in March 2020 argues the company illegally sold personal data to Facebook. 
Cost: $0-$199.90 per year
Compatibility: iOS, Android, macOS, Windows, and Linux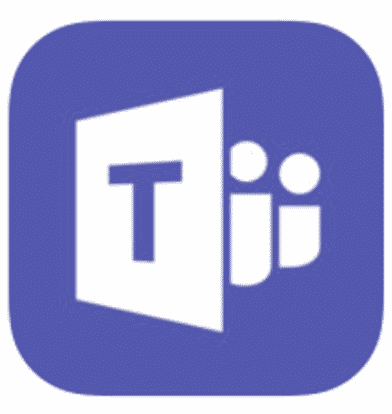 A great alternative to Zoom is Microsoft Teams, which is perfect for companies that already have a Microsoft 365 plan. Regardless of your tier of service, Teams still comes completely free for those who have a monthly subscription with Microsoft. Similar to Slack, Microsoft Teams is a communication platform that instantly connects employees. Whether hosting a virtual meeting or just asking for a quick update, Teams is another great service for enhancing collaboration between teams working remotely. When it comes to video conference calls, Microsoft also created a lot of fun, customizable features like "Together mode." This puts the whole team in a virtual meeting room together with each person "sitting" in their own seat.
Cost: $0-$20 per month
Compatibility: iOS, Android, macOS, Windows, and Linux 
Get More Information About Microsoft Teams
Top Cloud Storage Apps 
Amazon explains cloud storage as, "a cloud computing model that stores data on the Internet through a cloud computing provider who manages and operates data storage as a service." The benefits of having a cloud storage provider like Google, Amazon, or Microsoft are that these services are relatively low-cost, data becomes on-demand, and the process of storing the business's important information is scalable. Below are a few of the best business apps for getting everything into "The Cloud."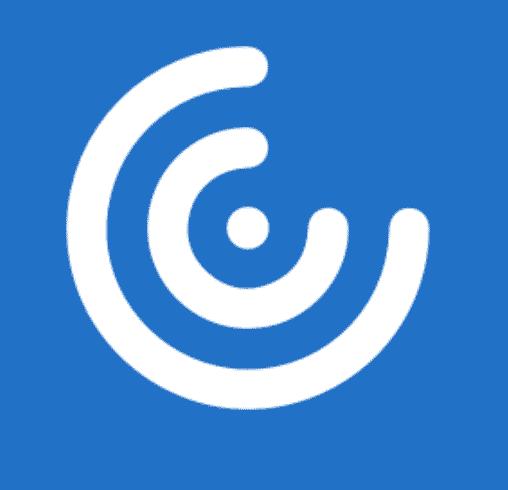 Google is the most well-known company for cloud-based services. Workspace includes access to Gmail, Drive, Meet, Calendar, Chat, Docs, Sheets, Slides, Keep, Sites, Forms, and Currents. This makes the process of sharing and exchanging information with team members extremely easy. For instance, by clicking the "Share" button located on the top right of a Google Doc, employees can review or contribute to your work. Need to assign something to a particular person? Just highlight the text in the document and a "Comment" icon will appear. Here, you can automatically inform them of the task via email. This makes working together, no matter where you are, a much more seamless process. 
Cost: $6-$18+ per user, per month  
Compatibility: iOS, Android, macOS, Windows, and Linux
Learn More About Google Workspace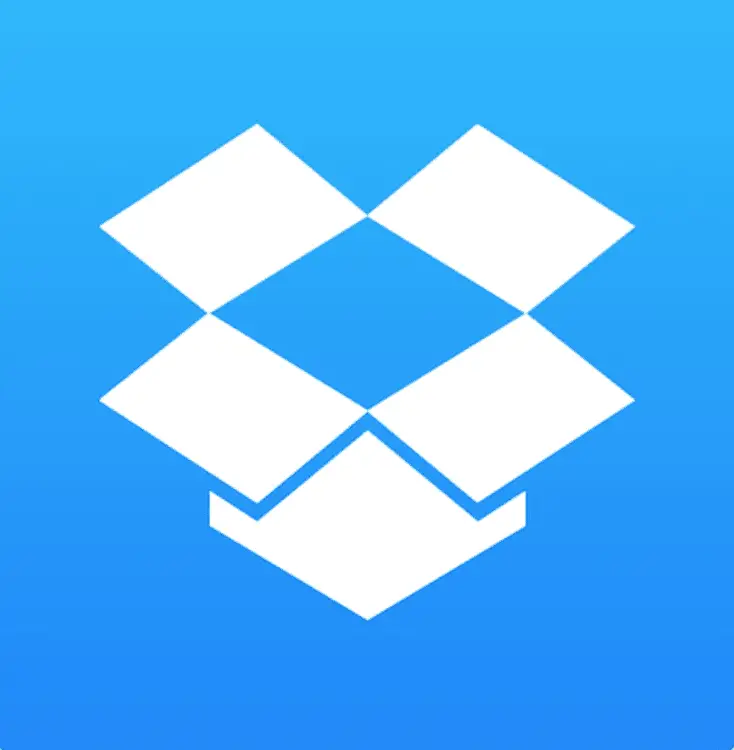 Dropbox is another great option for business owners, especially if the team is small and doesn't require a lot of storage every month. In essence, it eliminates the need for a USB stick. A free account includes 2 GB of cloud storage for various types of files including photos, documents, spreadsheets, and more. Like Google Workspace, your Dropbox account syncs to whatever device you're using, whether that's your phone, computer, or tablet. It's a great way to share large files that can't be sent via email to employees or clients. Just share a link to the file and send it over to the person who needs access to it. 
Cost: $0—$16.58 per month
Compatibility: iOS, Android, macOS, Windows, and Linux
Get Google Dropbox Basic for Free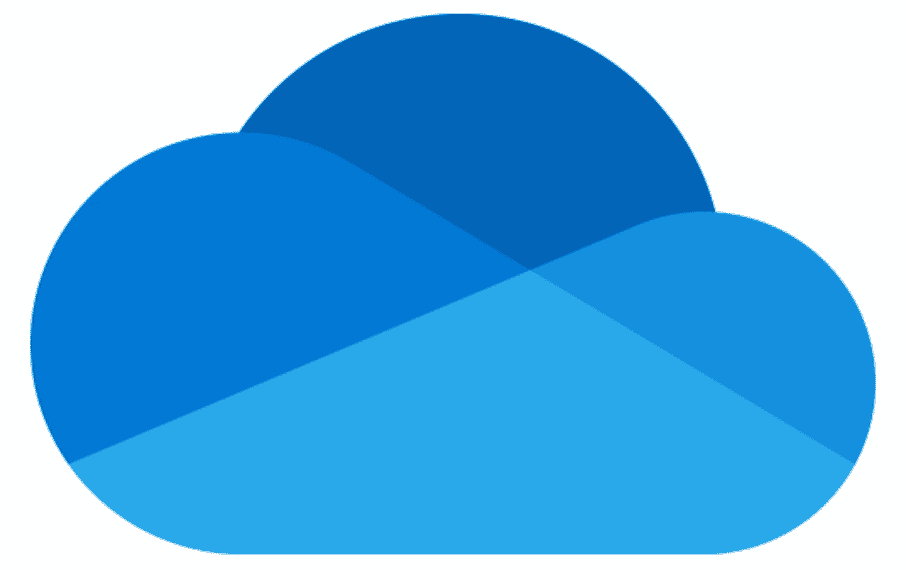 OneDrive is Microsoft's cloud-based file hosting service. For business users, plans start at $5 per month (per user), the best option being the Microsoft 365 Business Basic. This includes access to Exchange, OneDrive, SharePoint, and Teams (mentioned above as a top communication app). This includes 1 TB of cloud storage (1,000 gigabytes). Based on pricing and the amount of storage, OneDrive provides an affordable solution for business owners who need to watch their expenses, but also want a reliable cloud-based service. 
Cost: $5—$12.50 per month, per user (annual commitment required)
Compatibility: iOS, Android, macOS, Windows, and Linux
Top Payment Apps for Businesses
As a small business owner, it's important to offer a form of payment that allows customers to pay instantly. First, this elevates the customer experience by making the buying process easy. Additionally, it ensures payment in a timely manner when you sell a product or service. Below are three of the most popular, trustworthy business apps entrepreneurs use when collecting payments.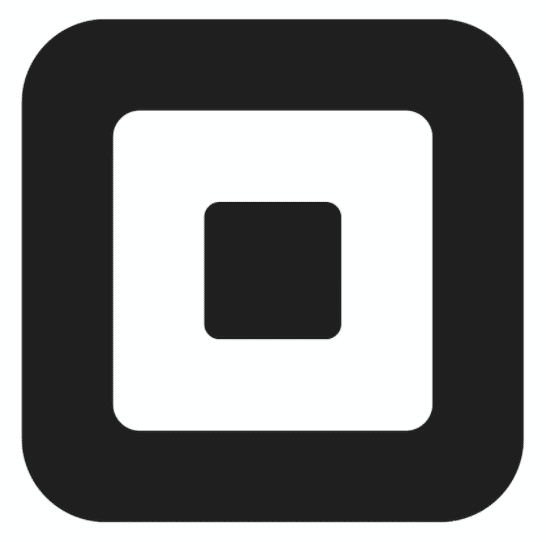 With Square Online Checkout, users can send a payment link to customers (no website needed). You can also embed a payment button onto a site. Additionally, Square generates QR codes that customers can scan and use. If you have a website, this will connect them to a purchase point. The best thing about Square? There are no startup costs, monthly subscription fees, or contracts. Users pay 2.9%, plus 30 cents on each individual transaction. Square also makes hardware for in-person purchases like a register and chip reader.
Cost: Price is dependent on the business type, type of payment being used, and the equipment needed. Click here for more information on transaction fees.
Compatibility: Android and Apple devices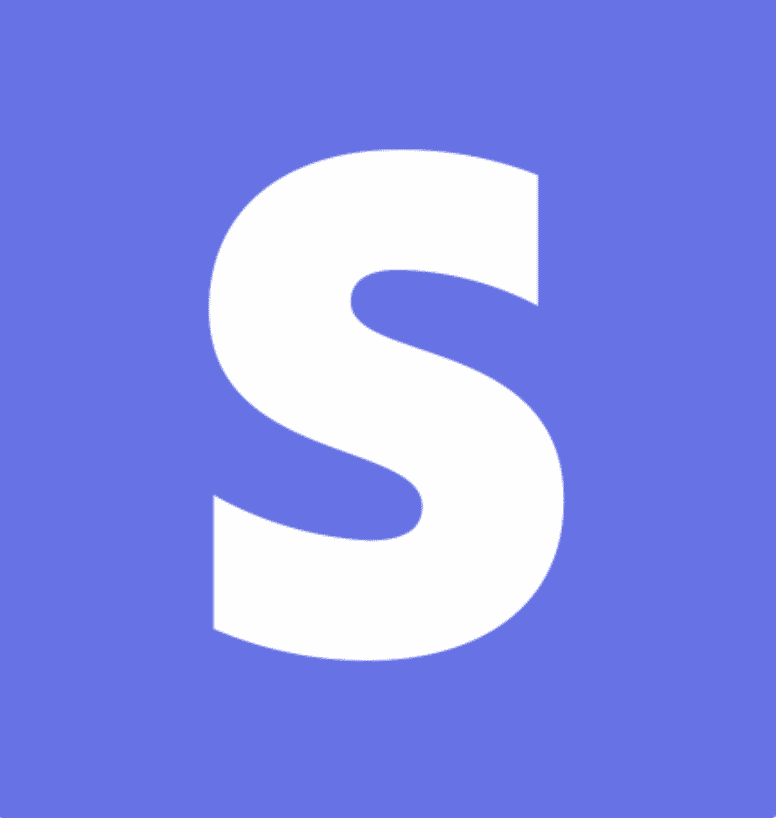 Stripe is an online payment processing software used by many recognizable companies like Amazon, Zoom, Shopify, and Google. In fact, it's so popular, the company says on their website "90 percent of U.S. adults have bought from businesses" using their service. They are a tech-first company, boasting "powerful APIs," which stands for application programming interfaces. In essence, this means they've created a platform where different business apps can "talk" to each other and share important data needed to make the checkout process simple and easy for customers. Getting a payment system like this provides a plethora of opportunities for scaling up since it can manage an infinite amount of global purchases.
Cost: Similar to Square, prices are dependent upon the type of transaction. Credit card processing charges start at 2.9 percent, plus 30 cents for every purchase. Get more information on fees, here. 
Compatibility: Connect Stripe to your website, or use their iPhone or Android app.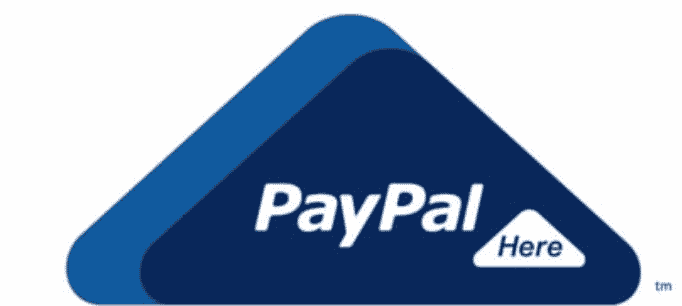 The Paypal Here app turns business owners' mobile devices into a sales system that accepts all major credit and debit cards. They also support touch-free payment options with PayPal QR codes, Google Pay, and Apple Pay. Like the other services listed above, it is "pay as you sell." Compared to the other services, this one's a bit cheaper. They charge 2.7 percent per card transaction. Purchases made via QR code before December 31, 2021, only have a 2.2 percent fee. For profit-saving purposes, this is an appealing option for entrepreneurs collecting payments online. The chip and swipe reader is also free. It pairs with the business app on your device, allowing instant purchases for cards that have a magstripe or chip. 
Cost: 2.9% per transaction, plus another small fixed fee (based on the currency being used). Find out more about pricing, here. 
Compatibility: Android and Apple devices
Discover More About PayPal Here 
Top Project Management Apps
The last category for the best business apps of 2020 is project management. While a business owner shouldn't serve as a project manager, they should delegate out clear goals that are broken down into tasks in a project management system. Additionally, as an entrepreneur, there are times when you want to see the company's progress in real-time. Project management apps do this by creating a visualization of the business's workflow. For effective workflow management, check out the small business apps listed below.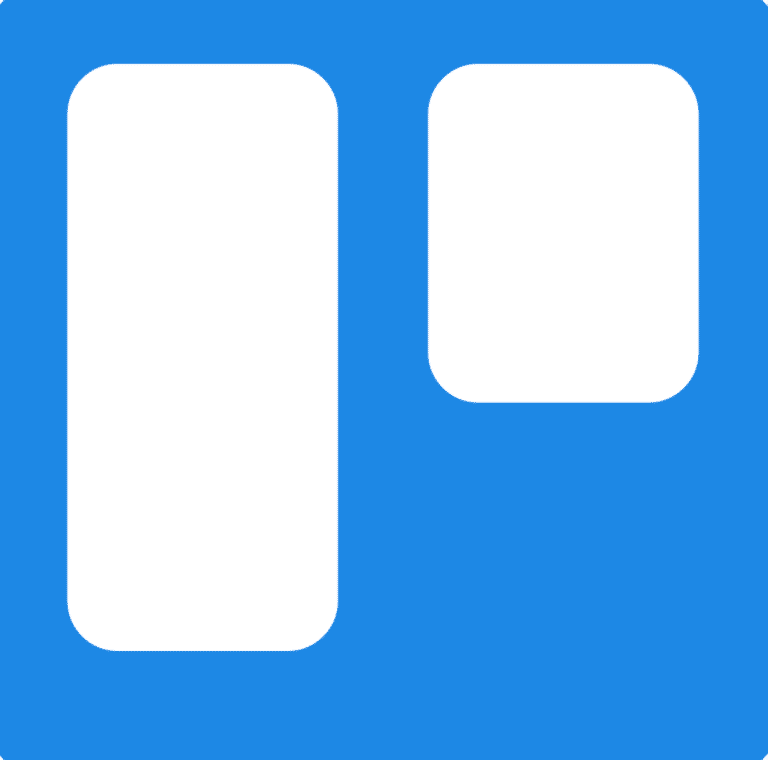 Trello breaks projects down into assigned tasks using the Kanban Method, which organizes tasks as "to-do," "doing," and "done." When each stage of work is complete, the user then drags their task into the next column. You can have conversations inside each task, discussing what is needed from each team member. Attaching documents inside tasks is also another great feature built inside Trello. For example, say your graphic designer is finished with a logo. Once they're done with the project, they can move it into the "done" category and tag whoever is responsible for reviewing the work before it is sent off to the client. In essence, Trello creates a visualization of the tasks and projects happening inside the company.
Cost: $0—$17.50 per month, per user
Compatibility: iOS, Android, macOS, Windows, and Linux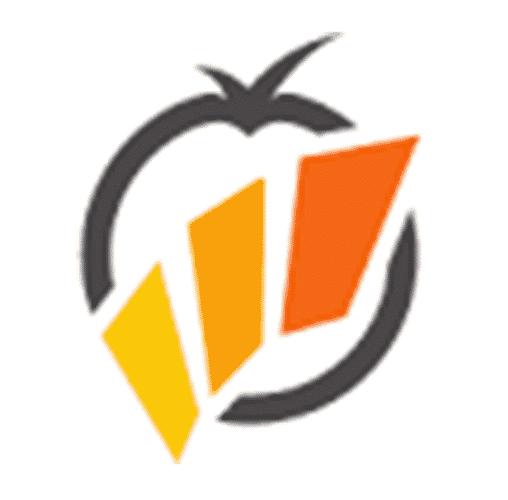 KanbanFlow is similar to Trello, except perhaps a bit more affordable for startup owners. The basic version is free, and the premium version is only $5 a month (per user). It's a great service for someone who just needs a basic tool for organizing and managing employees' tasks. While the design isn't as remarkable as Trello's, KanbanFlow is simple to use and gets the job done. Out of all the business apps listed for project management, this might be one of the most unique. The interesting thing about it is the built-in productivity timer that uses the same Pomodoro technique as Focus Keeper. For those who are looking for a less costly option, KanbanFlow is a great, affordable alternative. 
Cost: $0—$5 per month, per user
Compatibility: iOS, Android, macOS, and Windows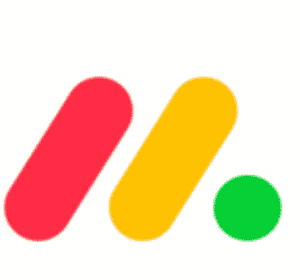 Similar to Trello and KanbanFlow, Monday is a business app where project managers or other leaders can coordinate projects. One great thing about Monday is that you can get as detailed as you want in terms of organizing tasks. Sometimes "to-do," "doing," and "done," doesn't cover what's actually happening inside the company. For instance, maybe you're a copywriter who needs to communicate what part of the writing process you're in. This might look like, "assigned," "outlining," "writing," and "editing." Business owners or project managers who are obsessed with organization will get a kick out of how technical this platform lets users get when it comes to managing work. 
Cost: $8-$16+ per month, per user
Compatibility: iOS, Android, macOS, and Windows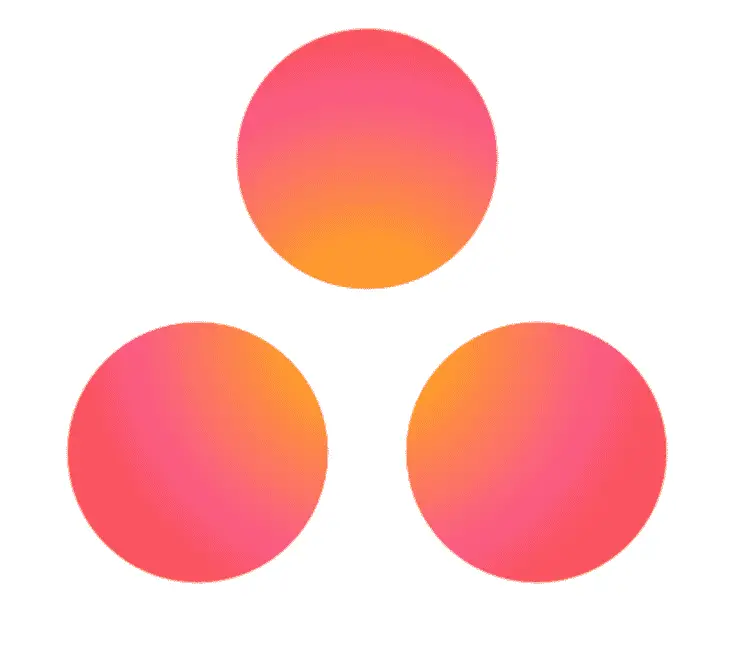 Last but not least on this list of business apps is Asana. Asana's platform is like a combination of Monday and apps using the Kanban Method. Whether you like visualizing work in one singular long-form list that describes the status on every task, or you like seeing work organized on a "to-do," "doing," and "done," board, Asana covers it all. In addition to this, the app has a unique feature called "Timeline," which shows the role of every team member on the project, and how their work affects the overall deadline. This platform is really designed for integrated teams. You can also see a calendar view of what everyone is working on. This prevents putting too much on one person's plate if they don't have the capacity to take on more work. 
Cost: $0—$24.99+ per month, per user
Compatibility: iOS, Android, macOS, Windows, and Linux
Still Need Help Organizing Time and Productivity? 
While business apps are a great tool for increasing entrepreneurs' and employees' focus and productivity, sometimes organizations really need another person to help manage workflow. If you feel overwhelmed, it might be time to make one of the most important key hires on your team: a project manager. A great project manager ensures goals are completed in a timely manner and communicates progress on objectives being achieved. Additionally, as leaders working on the ground, they can help provide insight on priorities, deadlines, and burnout prevention. 
For this reason, check out this article next: Hiring Employees: 3 Roles That Create Growth & Freedom.