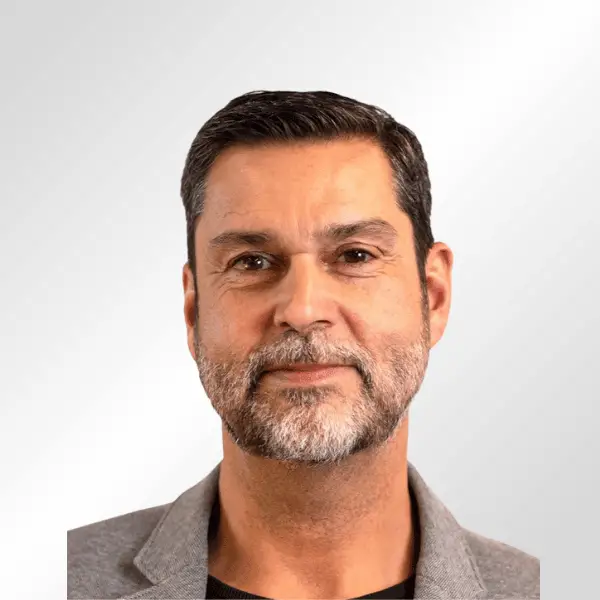 DOB:

February 6, 1968

Age:

55

Country:

United Kingdom

Resides:

Little Cayman, Cayman Islands

Hometown:

Burnham, UK

Known For:

Co-Founder of Real Vision

Spouse/Partner:

Anoush Pal

Education:

University of Plymouth
About Raoul Pal
Raoul Pal was born in 1968 in the United Kingdom. His father is of Indian descent, while his mother's heritage is Dutch. He earned a degree in economics and law from the University of Plymouth in the U.K.[4] 
Pal, who has nearly 30 years of experience in finance, started his career as a bond trader at Goldman Sachs in London, where he gained valuable experience in trading and investing in global markets.[5] While at Goldman Sachs, he comanaged the hedge fund sales business in equities and equity derivatives in Europe and was the head of European hedge fund sales. Pal later worked at several prominent hedge funds, including as the manager at GLG Partners in London (now Man GLG), which was one of Europe's largest and most successful hedge funds.[1] 
During his time at GLG Partners, Pal was a successful macro trader and investor. He also gained experience in managing risk and building investment portfolios, skills that would prove valuable throughout his career.[6] 
Today, Pal is a writer and frequent commentator on financial news networks. Overall, he's considered a well-respected figure in the macroeconomics and investment fields, as his insights and analysis are widely followed by investors and traders around the world.[7] His career in finance and investing has provided him with the skills, knowledge, and experience he needed to become a successful investor and entrepreneur later in life. 
Founding GMI and Real Vision
Pal founded Global Macro Investor (GMI) in 2005, which provides information primarily for large hedge funds.[2] According to GMI's website, the company is a "highly original, thought-provoking and completely independent research publication, which maintains a very restricted paid membership to avoid diluting its value to members." GMI strives to offer unique insights into issues facing the macro investment industry and also provides "consultancy advice to family offices in strategy, investment implementation, risk analysis, and wealth management that is truly independent."[2] 
In 2013, Pal co-founded Real Vision with Grant Williams, another experienced financial professional.[8] Real Vision is a financial media company that provides in-depth, up-to-date analysis and insights on changing global markets, investing, and finance.[9] 
Pal's and Williams's goal was to create a platform where investors and traders could become Real Vision members in order to get current, unbiased information and tips from experts in their fields. Real Vision's website states, "We give our audience access to the very best, brightest and biggest names in finance. We have no agenda. No editorial bias. And we won't tolerate self-promotion, hype, or B.S. We give our guests the freedom to say what they REALLY think about what really matters."[9] 
Real Vision produces a wide range of content, including documentaries, interviews, and analysis pieces, which are designed to help investors and traders make better decisions in the markets. The company covers topics including macroeconomics, geopolitics, cryptocurrencies, and commodities trading. One of the key features of Real Vision is its library of interviews with some of the most successful and respected investors, billionaires, and traders in the world. These interviews provide unique insights into the strategies and thinking of these experts and are highly valued by investors and traders who want to learn from the best in the business.[9]
Real Vision also offers a premium subscription service that provides access to additional content, including exclusive interviews and research reports, as well as a community of like-minded investors and traders who share ideas and insights.[9]
Pal is also the founder of two other businesses, both in the digital asset and token industries. These include Exponential Age Asset Management and Science Magic Studios, which hold tokens and digital assets for various brands, music artists, sports teams, and other organizations.[10] 
Involvement in Bitcoin
Pal has been involved in Bitcoin since 2013 and is a vocal proponent of cryptocurrency. He has shared his thoughts about this subject on various media outlets and through his own company, Global Macro Investor.[11]  
Pal has been particularly bullish on Bitcoin's potential as a store of value and a hedge against inflation. He has argued that Bitcoin could potentially become a major asset class in the future.[12] He has also been a strong advocate for the adoption of cryptocurrencies by institutional investors and has predicted that this trend will continue to drive the growth of the cryptocurrency market. Additionally, he has invested in Ethereum and other altcoins, in which he's made a profit.[13] 
Overall, Pal's involvement in Bitcoin and other cryptocurrencies reflects his deep interest in the intersection of finance, technology, macroeconomics, and his belief that cryptocurrencies could play an important role in the future of the global economy.
In 2021, Pal sold his holdings in other investments in order to invest almost exclusively in cryptocurrencies. An estimated 98% to 100% of his liquid holdings went to cryptocurrency, which unfortunately caused him to lose money in 2022 when crypto's value steeply declined.[13] 
Investing Beliefs and Principles
Paul has written several guides, series, research reports, and one book on finance, investing, and economic changes. Much of this content is available through his company, Real Vision.[3] 
Some of Pal's notable work includes:
Throughout his career, Pal has shared many lessons about investing.[14] Overall, he emphasizes the importance of long-term perspective, discipline, risk management, and continuous learning.[15] 
Below are some of his main financial beliefs and principles:[16] 
Focus on the big picture: Understand macroeconomic trends and the broader forces that shape the global economy, instead of focusing on short-term fluctuations.
Be patient: Continue building a diversified portfolio that can weather short-term volatility.
Be disciplined: Have a clear investment strategy and to stick to it, even in the face of market volatility.
Embrace risk: Learn to embrace and manage risk effectively, such as by diversifying portfolios.
Continuously learn: The world of investing is constantly changing, therefore successful companies must be willing to learn and adapt to make bigger earnings.
Semi-Retirement and Net Worth
As of 2023, Pal has an estimated net worth between $45 and $60 million (his exact net worth is unknown).[13] 
In 2004, at the age of 36, Pal retired from managing hedge funds and client money.[2] He now lives primarily in Spain and the Cayman Islands with his wife, a therapist, and writes for Global Macro Investor. In 2008, he helped design the BBC's TV program called Million Dollar Traders, which helped train participants in investment and risk management.[17] 
Pal also has a large Twitter following, with over 993,000 followers, where he regularly shares his insights.[18] He regularly appears in the media and on podcasts, including Real Vision's Daily Briefings, The Tim Ferris Show, and The Investor's Podcast.
References
Leaders Media has established sourcing guidelines that rely on credible, expert-level, and primary sources for articles about people and companies. Articles are frequently edited by staff writers. Learn more about our mission, editorial ethics, and how we source references in our editorial policy.
Raoul Pal. LinkedIn. https://www.linkedin.com/in/raoul-pal-real-vision/?originalSubdomain=ky
About us – Global Macro Investor. https://globalmacroinvestor.com/about-us/
Raoul Pal, CEO & Co-Founder, Real Vision Group & Global Macro Investor | Real Vision Contributors. (2023, February 17). Real Vision. https://www.realvision.com/contributor/raoul-pal
Chikanbanjar, R. (2021, December 2). Raoul Pal | Biography. Biographyhost. https://biographyhost.com/p/raoul-pal.html
Raoul Pal – CEO. Fin Notes. https://www.finnotes.org/people/raoul-pal
Kim, J. (2017, December 5). Here's How One Former Hedge Fund Manager Plans To Democratize Financial Information. Forbes. https://www.forbes.com/sites/kimjay/2017/12/04/heres-how-one-former-hedge-fund-manager-plans-to-democratize-financial-information/?sh=607628ed4915
Qureshi, M. (2023, January 13). Macro Guru Raoul Pal Says Stablecoins Make Up 18% Of Crypto Market Cap: 'Essentially Short The Upside Call' markets.businessinsider.com. https://markets.businessinsider.com/news/stocks/macro-guru-raoul-pal-says-stablecoins-make-up-18-of-crypto-market-cap-essentially-short-the-upside-call-1032017356
Trading Videos, Financial News, Investment Research – Real Vision. (2023, January 23). Real Vision. https://www.realvision.com/shows/grant-williams
Real Vision videos and reports explore the complex world of finance and business. (2022, October 12). Real Vision. https://www.realvision.com/about
General 1 — Raoul Pal. Raoul Pal. https://raoulpal.com/bio
Man, M. (2022, December 8). Why Raoul Pal Moved 100% of his Liquid Net Worth Into Crypto. Milk Road. https://milkroad.com/news/raoul-pal-moved-100-liquid-net-worth-crypto
Raoul Pal : Co-founder and CEO of Real Vision | #38 | Cointelegraph.. Cointelegraph. https://cointelegraph.com/top-people-in-crypto-and-blockchain-2021/raoul-pal
Gamers, T., & Gamers, T. (2023, February 18). Raoul Pal Net Worth 2023 – How Rich is Real Vision CEO? Techie + Gamers. https://techiegamers.com/raoul-pal-net-worth/
Silver, C. (2022b, May 16). Keeping it Real with Real Vision's Raoul Pal. Investopedia. https://www.investopedia.com/the-express-podcast-episode-86-5272246
Around the World in 80 Trades. CMC Markets. https://www.cmcmarkets.com/en-nz/podcasts/series-1/around-the-world-in-80-trades
Lawal, K. (2023, February 10). 5 Investment Lesson From Raoul Pal (Retired Investment Banker) – 9jacashflow.com. 9jacashflow.com. https://9jacashflow.com/5-investment-lesson-from-raoul-pal/
People, C. (2020, June 9). Raoul Pal | People Directory | CryptoSlate. CryptoSlate. https://cryptoslate.com/people/raoul-pal/
Any reader who wishes to provide any additions or revisions to this article, including updating any out-of-date information, please email [email protected].