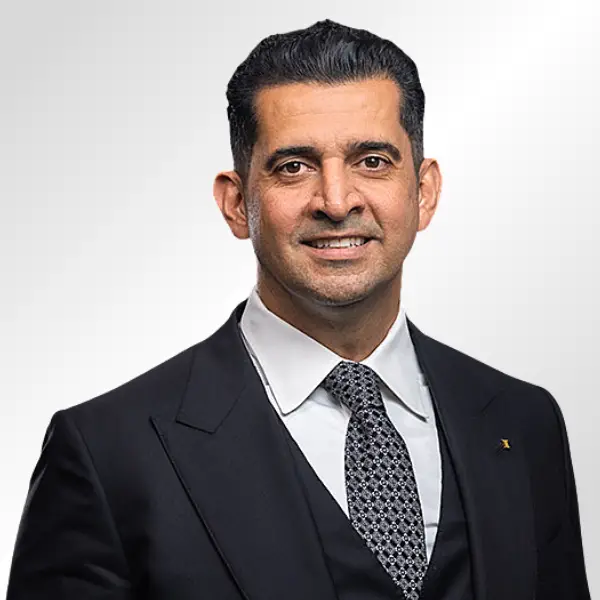 DOB:

October 18, 1978

Age:

45

Country:

United States

Resides:

Fort Lauderdale, FL

Hometown:

Tehran, Iran

Known For:

Founder of Valuetainment Investments Group

Spouse/Partner:

Jennifer Bet-David

Religion:

Christianity

Education:

Harvard Business School Executive Education
About Patrick Bet-David
Patrick Bet-David was born on October 18, 1978, in Tehran, Iran, during the Iranian Revolution. In 1990, when he was 10 years old, Bet-David emigrated to the United States with his family after escaping a refugee camp. He served in the U.S. Army after graduating from high school but was later discharged, before becoming involved in the financial services industry.[1]
Early in his career, Bet-David initially worked for Morgan Stanley and Transamerica. His experience in the industry led him to identify an opportunity to serve a multi-cultural and multi-generational market. He went on to found and operate companies that aimed to redefine the financial and insurance industries using new, technology-driven approaches.[1] 
Bet-David has since made a name for himself as a thought leader and educator in the world of entrepreneurship.[3] His YouTube channel, Valuetainment, offers a mix of how-to advice for entrepreneurs, interviews, and motivational content. The channel has millions of subscribers and has hosted interviews with personalities like Kobe Bryant, Mark Cuban, and President George W. Bush.[4] 
In addition to his business and YouTube endeavors, Bet-David has written several books aimed at helping people in business and life, including Your Next Five Moves and Drop Out and Get Schooled: The Case for Thinking Twice About College.[5] He also has a large social media following, with over 3.7 million followers on Instagram.[6] 
PHP Agency
In 2009, Bet-David started his own company called PHP Agency Inc.[7] The acronym PHP stands for "People Helping People," which speaks to the company's mission to provide financial education and services to families who are often underserved by the financial industry.[4]
PHP Agency has been described as an "insurance sales, marketing, and distribution company."[1] The company was founded with the aim of bringing life insurance to multi-cultural middle-class America and disrupting the financial services industry. PHP Agency sells a variety of financial services products and gives people the opportunity to start a business in the financial industry.[1] 
PHP Agency offers a broad range of products and services, including life insurance, annuities, and health insurance. It works with multiple insurance providers, which allows its agents to present clients with various options that best suit their individual needs and circumstances.[7]
One of the distinguishing aspects of PHP Agency is its multi-cultural and multi-generational focus. The company is committed to bringing life insurance to all demographics across America and challenging the traditional norms of the financial industry. PHP Agency believes in empowering those who come from diverse backgrounds and encourages communities to give back and serve others.[7]
The business model of PHP Agency is built on a multi-level marketing (MLM) structure. This means its agents earn commissions not only from their own direct sales but also from the sales made by agents they've recruited and trained. The company provides training and mentorship to help its associates succeed.[7]
In 2017, PHP Agency raised $10 million in expansion capital from multiple private equity players.[4] The agency also hosted a convention featuring prominent speakers including Kobe Bryant and former U.S. President George W. Bush. Today, PHP Agency employs over 27,000 agents located in 49 states across the U.S. and Puerto Rico.[3]
Valuetainment
In addition to PHP Agency, Bet-David created the Valuetainment channel on YouTube in 2013, which has grown to become a go-to channel for entrepreneurs and business-minded individuals.[8][4]Valuetainment provides a wide variety of content ranging from interviews with successful entrepreneurs to motivational talks and how-to business videos.[8]
Valuetainment has amassed over 4.2 million subscribers and hundreds of millions of views on its videos. The content on Valuetainment is quite diverse, aiming to provide value and entertainment (hence the name). Some of its videos cover how-to guides on various aspects of running a business, while others delve into the world of economics, current events, and a variety of other topics.[8]
One notable aspect of Valuetainment is its in-depth interviews with high-profile figures from the world of business, entertainment, tech, and beyond. These have included billionaires, CEOs, athletes, and other influential personalities including Kevin Hart, Mark Cuban, Ray Dalio, Magic Johnson, Steve Wozniak, and many others. These interviews provide insights into the life experiences, strategies, and mindsets of successful individuals who have a deep understanding of entrepreneurship and business.[4]
Books
Bet-David is the author of several books that aim to inspire and educate entrepreneurs. Bet-David's books include:[5]
Podcast
Aside from being a company owner and writer, Bet-David hosts a podcast called the Bet-David Show Podcast. The podcast is aimed at entrepreneurs and business enthusiasts.[9]
In each episode, Bet-David discusses a wide range of business-related topics. These range from leadership to financial matters, business strategy, and other entrepreneur-focused subjects. He brings his vast knowledge and unique perspective as a successful entrepreneur to the podcast, providing listeners with insightful and practical advice on topics such as current events, business strategies, and life philosophies.[9]
Additionally, Bet-David often interviews high-profile guests, including successful entrepreneurs, thought leaders, and notable personalities from various industries. These interviews provide listeners with a unique opportunity to hear directly from some of the most successful and influential figures in the business world.[9]
Due to a combination of book sales, PHP Agency, Valuetainment, and his podcast subscribers, it's estimated that Bet-David's net worth is around $200 million, making his life a true "rags to riches" story.[10]
References
Leaders Media has established sourcing guidelines that rely on credible, expert-level, and primary sources for articles about people and companies. Articles are frequently edited by staff writers. Learn more about our mission, editorial ethics, and how we source references in our editorial policy.
Any reader who wishes to provide any additions or revisions to this article, including updating any out-of-date information, please email [email protected].