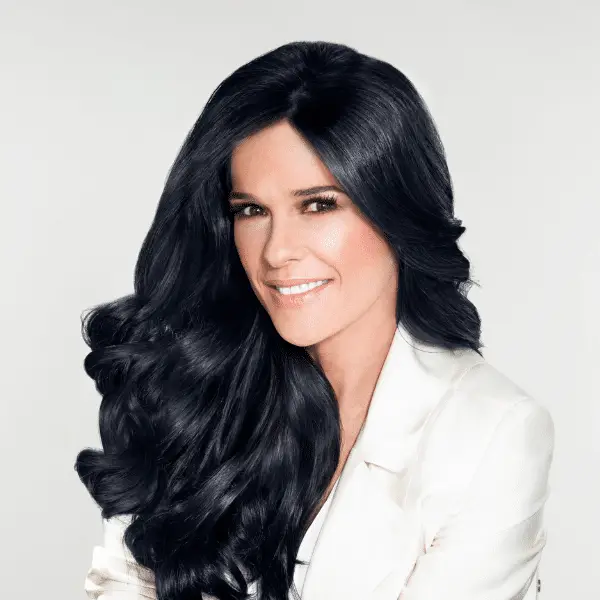 DOB:

1967

Age:

56

Country:

United States

Resides:

Mexico City

Hometown:

Managua, Nicaragua

Known For:

Mexican television presenter

Spouse/Partner:

Juan Garibay

Education:

Universidad del Nuevo Mundo
About Martha Debayle
Martha Debayle was born in Nicaragua on May 5, 1969.[2] She moved to New York and then Mexico City at a young age, where she grew up. As a student, she struggled in school and was described as having a hard time concentrating.[3] With her parents' support, she attended college and studied communications and marketing at the Universidad Anáhuac México Norte. 
Debayle began her career in advertising, working for agencies. Her experience included roles in account management and developing marketing campaigns for clients in a variety of industries. She went on to start her own marketing agency and then transitioned to focusing more on broadcasting roles.[3]
Marketing and Media Career
In 2000, Debayle launched her own company, BB Mundo, which specialized in strategic communications, event planning, and public relations.[4] Debayle has worked with a diverse range of clients, including international brands such as Coca-Cola, Nestlé, and Microsoft.[1] 
Debayle's success in the advertising and communications industry led to opportunities in media. In 2003, she began hosting a radio program on W Radio.[5] The program focused on issues of interest to women, including health, relationships, and career development.
As her media presence expanded, Debayle was given opportunities to host various radio and TV programs. She's now a well-known media personality in Mexico, recognized for her entrepreneurship, leadership, and commitment to social and environmental causes.[6] She's also popular on social media platforms including Instagram, where she has over 1.5 million followers, and YouTube, where she has over 1.7 million followers.[7][8] She's considered one of Mexico's most influential female leaders. 
Today, Debayle is the president and founder of Media Marketing Knowledge (MMK) Group, a successful advertising and marketing agency for Spanish-speaking brands and audiences.[9] MMK includes five brands: bbmundo.com, The Beauty Effect, moi Magazine, Eugenia Debayle, and Martha Debayle.[10] At MMK, Debayle "supervises the creation of engaging editorial content for young parents and women. In addition, "she leads the development of commercial branded storytelling techniques that are utilized for advertising campaigns in both digital and traditional media."[11] 
Podcast and Radio
Debayle is a well-known media presence in Mexico and the host of two podcasts:[12] 
Martha Debayle Podcast: This podcast covers a wide range of topics, including health and wellness, relationships, career development, and culture. Debayle interviews experts and thought leaders on each topic and provides her own insights and perspectives.[1] 
The Beauty Effect: Her beauty-focused podcast discussed wellness, skincare, makeup, and nutrition.[13] 
Debayle has become known for her engaging and informative style on the radio, which has earned her several awards for her work in broadcasting.[11] She won the National Radio and Television Award for "Best National Radio Host" in 2013 and the National Association of Broadcasters Award for "Best National Radio Host" in 2016. She was also given the Medal of Honor for Entrepreneurial Merit from the Mexican Chamber of Commerce and the Latin Grammy Award for "Leading Ladies of Entertainment."
Writing, Philanthropy, and Other Interests
In addition to her broadcasting career, Debayle is a writer and blogger, as well as the owner of  fashion and beauty brands.[1] She has a fashion apparel collection, a home decor line, and the hair care line called Martha Debayle Hair Tech.[14] 
As a philanthropist and activist, Debayle has been involved in several social and environmental causes, including breast cancer awareness and sustainable development. She's worked alongside organizations including the Global Gift Foundation.[15] 
Debayle is also a frequent speaker at conferences and events. She has given talks on topics such as entrepreneurship, leadership, and social responsibility.[3] 
Additionally, Debayle is a fashion enthusiast and has been featured in several magazines and blogs for her sense of style. Her work and lifestyle content has been featured in media outlets including Forbes, Líderes Mexicanos, Expansión, and Entrepreneur.[10]
References
Leaders Media has established sourcing guidelines that rely on credible, expert-level, and primary sources for articles about people and companies. Articles are frequently edited by staff writers. Learn more about our mission, editorial ethics, and how we source references in our editorial policy.

Martha Debayle – Martha Debayle. (2016, September 8). Martha Debayle. https://www.marthadebayle.com/martha-debayle/
Paris, L. (2018, June 30). L'Oreal Paris Unveils Mexico Media Personality, Martha Debayle, as a Spokesperson for the Excellence Creme Pro-Keratine Hair Color Collection. https://www.prnewswire.com/news-releases/loreal-paris-unveils-mexico-media-personality-martha-debayle-as-a-spokesperson-for-the-excellence-creme-pro-keratine-hair-color-collection-166394026.html
Those Who Inspire – Mexico. https://thosewhoinspire.com/flipbooks/mexico/#p=68 
Heim, A. (2011, December 29). Latin American Startups: 10 Women to Watch. TNW | La. https://thenextweb.com/news/latin-american-startups-10-women-to-watch
Radio, W. (2023, April 4). Si tu pareja se va, ¿qué se lleva y con qué te quedas? W Radio Mexico. https://wradio.com.mx/programa/martha_debayle/
G. (2023, March 27). Top 10 Business Influencers Who Can Help Grow Your Brand – GRIN – Influencer Marketing Software. GRIN – Influencer Marketing Software. https://grin.co/blog/top-business-influencers-who-help-grow-your-brand/
Martha Debayle. Instagram. https://www.instagram.com/marthadebayle/
Martha Debayle. YouTube. https://www.youtube.com/@MarthadebayleOficial
MMK Group Media Kit. https://www.mmkgroup.com.mx/mediakits/2023/Marzo/MK_MD_2023_v5.pdf
Martha Debayle > Events: LATAM 2019 | Speakers / Advertising Week. http://archive.advertisingweek.com/events/lt/2019/speakers/?id=11885
Martha Debayle Media Speaker | Aurum Speakers Bureau. (2021, September 2). Aurum Speakers Bureau. https://www.aurumbureau.com/speaker/martha-debayle/
Apple Podcasts. (2023, April 3). Martha Debayle on Apple Podcasts. https://podcasts.apple.com/us/podcast/martha-debayle/id553271510
Villatoro, A. The Beauty Effect – Martha Debayle. Martha Debayle. https://www.marthadebayle.com/category/v2/thebeautyeffect-temas/
Del Río, M. O. (2021a, April 23). In the style of the 60s, Martha Debayle launches her third clothing collection in collaboration with Ivonne. Beaumont Enterprise. https://www.beaumontenterprise.com/business/article/In-the-style-of-the-60s-Martha-Debayle-launches-16121764.php
Our Supporters – Global Gift Foundation USA. https://www.globalgiftfoundationusa.org/our-supporters/
Any reader who wishes to provide any additions or revisions to this article, including updating any out-of-date information, please email [email protected].