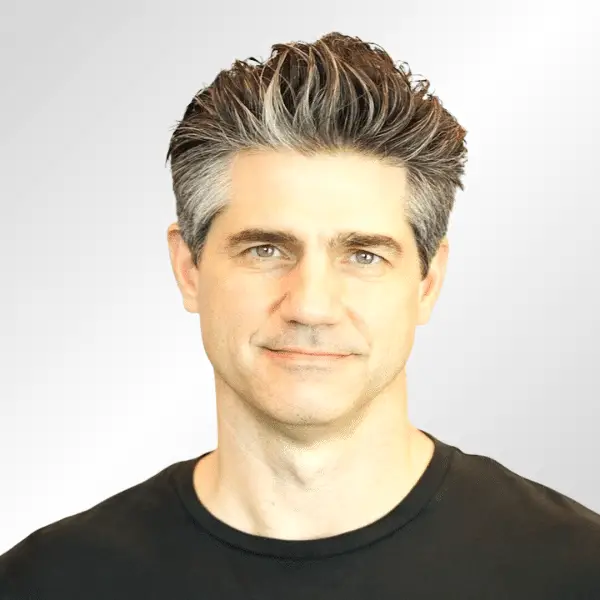 DOB:

December 11, 1974

Age:

48

Country:

United States

Resides:

Peoria, AZ

Hometown:

Aberdeen, SD

Known For:

Becoming Minimalist

Spouse/Partner:

Kim Becker

Religion:

Christianity

Education:

University of Nebraska Omaha
About Joshua Becker
Joshua Becker was born on December 11, 1974, in Aberdeen, South Dakota. His family moved often, settling in states including North Dakota and Nebraska. Becker attended the University of Nebraska Omaha and then graduate school at Bethel College and Seminary, where he earned his master's degree in theology. Becker serves as a pastor in Vermont, where he lives with his family.[2] 
His early life was not marked by minimalism or a focus on intentional living. It wasn't until 2008, when he was an adult, married, and with children that Becker experienced a turning point, which led him to embrace minimalism. He has shared that his journey into minimalism began during a conversation with his neighbor while he was cleaning the garage of his Vermont home. The neighbor pointed out that Becker didn't have to own so many possessions, and this thought-provoking comment sparked a transformation in his life.[3]
He realized that the pursuit of material possessions was not providing him with the happiness and fulfillment he sought. "My belongings were not adding value to my life. Instead, they were subtracting from it," he writes. Becker decided to downsize and simplify his life, and began sharing his experiences and insights on his blog. His message resonated with many people, and his work has since grown to include several books, speaking engagements, and a popular online course.[3]
Becoming Minimalist
Becker's website and brand is named Becoming Minimalist, and it gets over 1 million monthly readers. "Becoming Minimalist is designed to inspire people to pursue their greatest passions by owning fewer possessions," Becker explains on his website.[1]
Some of the key themes and topics covered on Becker's website include:
Decluttering: Tips and strategies for decluttering various areas of the home, as well as advice on how to maintain a clutter-free living space.[4]
Minimalism: Exploring the philosophy and benefits of minimalism, as well as providing practical guidance for embracing a minimalist lifestyle.[5] 
Simple living: Articles and insights on living a simpler, more intentional life, with a focus on reducing stress, managing time, and fostering mindfulness.[6]
Family and relationships: Tips and advice for incorporating minimalism into family life, fostering strong relationships, and parenting with intention.[7] 
Personal growth: Exploring personal development and self-improvement through the lens of minimalism, with topics such as goal setting, habit formation, and self-reflection.[8] 
Finances: Discussing the intersection of minimalism and personal finance, with articles on budgeting, saving, investing, and living frugally.[9] 
Environmentalism and sustainability: Encouraging a more eco-friendly and sustainable approach to living through reduced consumption and mindful choices.[10]
Books
Joshua Becker has written several books on minimalism and intentional living. Here are some of his notable works along with their publication dates and descriptions:
Simplify (2011): This book is a guide to decluttering and organizing one's home and life. In it, Becker shares the principles that have helped him and thousands of others live a more minimalist lifestyle. He provides practical tips and advice for readers to declutter their homes, manage their time, and focus on the most important aspects of their lives.[11]
Clutterfree with Kids: Change Your Thinking, Discover New Habits, Free Your Home (2014): This book addresses the unique challenges parents face when trying to maintain a minimalist lifestyle. The book provides practical advice for decluttering and organizing a family home, managing children's belongings, and creating a more intentional and focused family life.[12]
The More of Less: Finding the Life You Want Under Everything You Own (2016): This book explores the benefits of minimalism and provides a step-by-step guide for embracing a minimalist lifestyle. Becker shares personal stories and insights from his own journey, as well as tips and advice for simplifying one's life. The book aims to help readers discover the joy and freedom that come from owning less and living more intentionally.[13]
Minimalist Home: A Room-by-Room Guide to a Decluttered, Refocused Life (2018): This is a comprehensive room-by-room guide to decluttering and organizing a home. He provides practical advice for creating a minimalist space that supports a focused and intentional life. The book also includes personal stories, insights, and inspiration from people who have embraced the minimalist lifestyle.[14]
Joshua Becker Today
Through his work, Joshua Becker encourages people to reevaluate their priorities, focus on what truly matters, and make conscious decisions to create a more intentional and fulfilling life. His writing has been featured in major media publications, including Forbes, The Washington Post, and Harvard Business Review.[15] 
Becker is also the founder of The Hope Effect, a nonprofit organization that's focused on changing how the world cares for orphans.[16] 
References
Leaders Media has established sourcing guidelines that rely on credible, expert-level, and primary sources for articles about people and companies. Articles are frequently edited by staff writers. Learn more about our mission, editorial ethics, and how we source references in our editorial policy.
Any reader who wishes to provide any additions or revisions to this article, including updating any out-of-date information, please email [email protected].