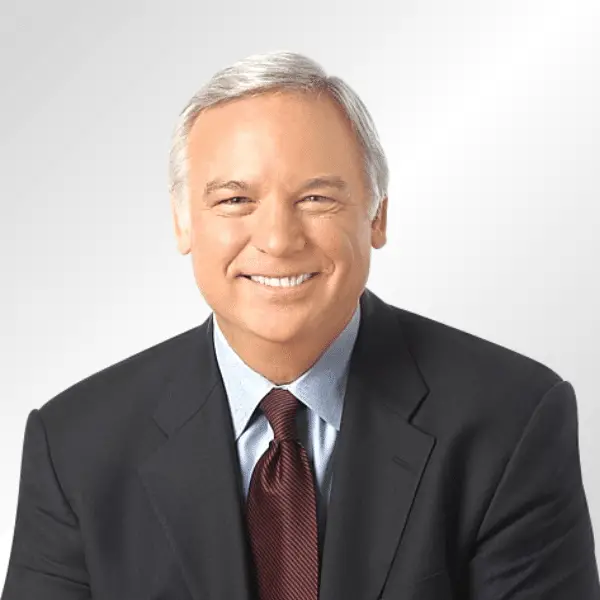 Country:

United States

Resides:

Santa Barbara, CA

Hometown:

Fort Worth, TX

Known For:

Chicken Soup for the Soul

Spouse/Partner:

Inga Marie Mahoney

Religion:

Christianity

Education:

Harvard University
About Jack Canfield
Jack Canfield was born on August 19, 1944,[3] in Fort Worth, Texas, before moving to Wheeling, West Virginia, where he grew up.[4] Canfield describes his childhood as very challenging, growing up with an alcoholic father who was physically abusive.[5] 
After his parents divorced when Canfield was six, he moved with his mother and brothers to his grandmother's house. However, both his mother and grandmother were also heavy drinkers, and Canfield describes them as not very present as caregivers. Though his mother later remarried, Canfield says his stepfather was unhappy in the marriage and would get into frequent arguments with his mother.[5]  
Canfield attended the boarding school Linsly Military Institute for middle and high school. At Linsly, he participated in football, swimming, and track.[6] After graduating high school in 1962, Canfield attended Harvard University, studying Chinese history, which he says he chose as a major because it would be easy to get good grades. He planned to apply to law school after graduation.[5]  
After earning his bachelor's degree in 1966, instead of applying for law school, Canfield went to the University of Massachusetts Amherst to study education. He received his Master's of Education in 1973.[5][6]   
Canfield married Judith Ohlbaum in 1971, though the marriage ended in 1976.[7] At the time of the divorce, Canfield and Ohlbaum had one son, Oran, and Ohlbaum was pregnant with a second son, Kyle. Canfield's older son, Oran, has been critical of his father's choice to leave their mother while the children were so young. According to Oran, Canfield moved in with a younger massage therapist after leaving their family.[8] 
In 1978, Canfield married Georgia Lee Noble, a marriage that lasted 21 years. Canfield and Noble had one son together, Christoper.[9] In 2001, Canfield again married.[7] Inga Mahoney, Canfield's third wife, is a personal trainer and fitness instructor.Through his marriage to Mahoney, Canfield became a stepfather to Mahoney's two sons, Travis and Riley.[9]
Career
After earning his master's degree, he taught history at an inner-city school in Chicago. He was named teacher of the year during his first year and began helping other teachers learn how to motivate students. His success with student motivation led him to start his writing career.[5]
In 1976, Canfield applied his knowledge of student motivation to his first book, 100 Ways to Enhance Self Concept in the Classroom, which he co-authored with Harold Clive Wells.[10] After the book sold 400,000 copies, Canfield realized he could have a career as a writer.[5] However, he didn't write his next book, 101 Ways to Develop Student Self-Esteem and Social Responsibility, until 1992, which he co-authored with Frank Siccone.[11] 
After the success of Canfield's first two books, he realized he could best motivate an audience through storytelling. So, he began writing a compilation of short stories that would become the popular Chicken Soup for the Soul series.[5] 
Although the Chicken Soup for the Soul series would one day make Canfield a famous author, the first book was initially rejected by 144 publishers. After Canfield eventually found a publisher, Chicken Soup for the Soul took 14 weeks for the book to hit several bestseller lists. Once it did it, however, it reached number one and stayed there for three years.[5] 
Over the next several decades, Canfield's Chicken Soup for the Soul series grew to include over 250 titles written by several authors.[1] Canfield set a Guinness World Record for simultaneously having seven of his own books on the New York Times bestseller list.[12] 
In addition to his writing career, Canfield has founded several organizations. The Chicken Soup for the Soul brand grew into Chicken Soup for the Soul Enterprises, a billion-dollar publishing organization.[1] In 1993, Canfield also founded the Canfield Training Group, which trains individuals and companies on success principles and leadership.[6]  
He is also the founder of The Foundation for Self-Esteem, an organization that provides self-esteem resources and training for social workers, welfare recipients, and human resource professionals. In 2004, Canfield became a founding member and chairman of the board at the Transformational Leadership Council, a group of leadership experts who provide workshops, trainings, seminars, and other educational content.[6]  
Canfield has also appeared on several media outlets, including The Oprah Winfrey Show, Larry King, The Today Show, CBS Evening News, NBC Nightly News, Inside Edition, and many others.[1] In 2015, Success Magazine named him one of its "Top 25 Most Influential" leaders in the personal development field.[2]  
Jack Canfield Books
Canfield has a long list of published novels. In addition to his two early novels, which focused on students and the classroom, here's a list of other popular books Canfield has authored or co-authored. 
Jack Canfield Today
Canfield continues to create educational and motivational content, attend speaking events, and write books on personal development. Some of his recent activities include a May 2023 Game Changer Event,[13] a breakthrough success private coaching group,[14] and a June 2023, mastermind event in Nashville, Tennessee.[15] 
In 2023, Canfield announced he was looking for co-authors to work with him on an upcoming book called Success Redefined. He also continues to post content on his website and social media platforms. [16] 
References
Leaders Media has established sourcing guidelines that rely on credible, expert-level, and primary sources for articles about people and companies. Articles are frequently edited by staff writers. Learn more about our mission, editorial ethics, and how we source references in our editorial policy.
Meet Jack Canfield: Transformational Speaker | Jack Canfield. (2023). Retrieved 18 May 2023, from https://jackcanfield.com/about-jack-canfield/
Greenwood, C. (2014). The SUCCESS 25: 2014's Personal Development Leaders | SUCCESS. Retrieved 18 May 2023, from https://www.success.com/the-success-25-2014s-personal-development-leaders/ 
Canfield, J. (2014). Jack Canfield on Twitter. Retrieved 18 May 2023, from https://twitter.com/jackcanfield/status/502207258110218240
Jack Canfield Biography – Chicken Soup for the Soul Author. (2015). Retrieved 18 May 2023, from https://web.archive.org/web/20151120012009/http://www.woopidoo.com/biography/jack-canfield/index.htm 
Hagner, L. (2016). How to Accelerate Personal Achievement and Life Fulfillment with Jack Canfield – The Dad Edge. Retrieved 18 May 2023, from https://thedadedge.com/jack-canfield/ 
Jack Canfield | LinkedIn. Retrieved 18 May 2023, from https://www.linkedin.com/in/canfieldjack/details/education/ 
Jack Canfield Marriage Info. Strictly Weddings. Retrieved 18 May 2023, from https://www.strictlyweddings.com/info/notable-marriages/jack-canfield-401901
Turner, C. Oran Canfield: My childhood in freefall. (2010). Retrieved 18 May 2023, from https://www.theguardian.com/lifeandstyle/2010/jan/16/oran-canfield-freefall-childhood
Manjari Saxena, D. (2012). Jack Canfield: Mr. brightside. Retrieved 18 May 2023, from https://gulfnews.com/lifestyle/jack-canfield-mr–brightside-1.1004953 
Jack, C., & Wells, H. C. (1976). 100 ways to enhance self-concept in the classroom: A handbook for teachers and parents. Englewood Cliffs, N.J: Prentice-Hall. 
Canfield, J., & Siccone, F. (1995). 101 ways to develop student self-esteem and responsibility. Boston: Allyn and Bacon. 
Dr. Jack Canfield | ITD World. (2020). Retrieved 18 May 2023, from https://itdworld.com/dr-jack-canfield/
Introducing GAME CHANGER 2023 | Jack Canfield. (2023). Retrieved 18 May 2023, from https://jackcanfield.com/pages/game-changer/?utm_medium=social&utm_source=facebook.com&utm_campaign=&utm_content=game-changer&utm_term=may&fbclid=IwAR2MXWLNSh2XXUyBaOeqNLAka7ZkiwqMSlHuxF2GxxuuZIcwtJdvn5oBPkc
Jack Canfield Instagram. (2023). Retrieved 18 May 2023, from https://www.instagram.com/p/CqvVHBKgRc7/
Mastermind Retreat Nashville June 2023 – Jack Canfield. (2023). Retrieved 18 May 2023, from https://jackcanfield.com/pages/nashville-retreat/
Co-Author Success Redefined With Jack Canfield. (2023). Retrieved 18 May 2023, from https://my.demio.com/ref/Y9ljVlq8AFO9niCo?utm_source=Jack+Canfield
Any reader who wishes to provide any additions or revisions to this article, including updating any out-of-date information, please email [email protected].