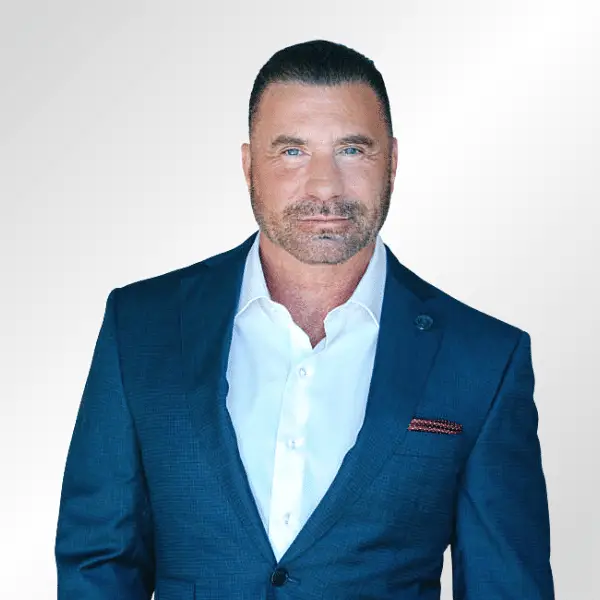 DOB:

April 27, 1971

Age:

52

Country:

United States

Resides:

Laguna Beach, CA

Hometown:

Diamond Bar, CA

Known For:

Performance motivational speaker

Spouse/Partner:

Kristianna Mylett

Religion:

Christianity

Education:

University of the Pacific
About Ed Mylett
Ed Mylett was born on March 20, 1971, in Diamond Bar, California. After starting his career in finance, he pursued roles in leadership and coaching.[3] Today, Mylett is known for his powerful and inspiring speeches, which aim to help individuals overcome their limiting beliefs and achieve their full potential. He has appeared on media outlets, including Good Morning America and Access Hollywood, and has spoken at various events and conferences, including the 10X Growth Conference.[1][4]
In addition to his speaking and coaching career, Mylett is a bestselling author and creator of courses that share insights on achieving success and becoming a peak performer in all aspects of life. He has a large social media presence, with over 2.8 million followers on Instagram and 770,000 followers on his YouTube channel.[5][6]
Early Career
Mylett attended the University of the Pacific in Stockton where he was a student-athlete, balancing his studies in communications with playing baseball for the NCAA Division I Pacific Tigers.He graduated from Pacific as a three-time All-American and the NCAA leader in stolen bases.[7][8] 
Mylett started his career coaching underprivileged boys and working in the sports industry. In 1992, he then transitioned into business and became a financial advisor at the World Financial Group (WFG).[9]
Mylett became one of WFG's youngest CEO marketing directors, and eventually, a senior executive vice chairman, earning him a seven-figure salary by the time he was 30.[10] He joined the Chairman's Council and became the Director of Field Leadership at WFG, where he developed his passion for mentoring and coaching others. Myett went on to found Mylett Enterprises Inc., a commercial real estate properties investment firm that helped him generate millions in passive income.[11]
Books
Mylett has authored several books on personal development, leadership, and entrepreneurship. Throughout his writing, he provides practical advice and shares personal stories and insights to help readers develop a "winning mindset" and continuously improve.[1]
Here's more about Mylett's books:
Maxout Your Life: This book is a guide to achieving success in all areas of life, including health, wealth, relationships, and personal growth. Mylett offers strategies for overcoming obstacles, setting goals, and developing a winning mindset. He also touches upon his own experiences, weaving in tips for improving communication, empathy, and understanding.[13]
Ed Mylett Show Podcast and Change With Ed Mylett
Myett is the host of the Ed Mylett Show, a podcast where he interviews some of the world's most successful individuals, including athletes, entrepreneurs, and leaders.[14][15]
Throughout his podcast episodes and YouTube videos, he teaches his audience how to develop traits that help them overcome obstacles and live lives of meaning. Much of his advice focuses on examples from successful entrepreneurs and leaders who share their own strategies for achieving success in their fields, as well as personal happiness. The podcast touches upon topics including relationships, communication skills, sexuality, and building self-identity.
Change With Ed Myett is a video series that Myett shares on his website and YouTube channel. The series focuses on helping individuals create positive changes in their lives.[16]
The Change program includes online courses, coaching, and resources aimed at increasing self-awareness and confidence. It emphasizes the importance of taking responsibility for one's life, setting clear goals, and keeping oneself accountable. It also addresses common obstacles and challenges that people face when trying to make positive changes in their lives, such as fear, self-doubt, and limiting beliefs.[16]
In addition to his business initiatives, Mylett has stated that he "proudly supports charitable and community initiatives, such as the Make-A-Wish Foundation of America, the All for One Foundation, and the National Leadership Foundation."[17]
References
Leaders Media has established sourcing guidelines that rely on credible, expert-level, and primary sources for articles about people and companies. Articles are frequently edited by staff writers. Learn more about our mission, editorial ethics, and how we source references in our editorial policy.
Any reader who wishes to provide any additions or revisions to this article, including updating any out-of-date information, please email [email protected].