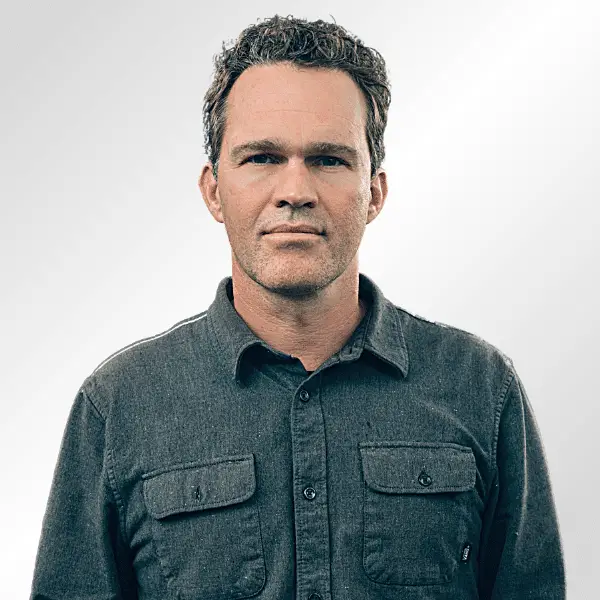 Country:

United States

Resides:

Charlottesville, VA

Known For:

Health education

Spouse/Partner:

Jenn Perell Bush

Education:

University of Colorado
About Dr. Zach Bush
Dr. Zach Bush was born in 1969 in rural Virginia, United States. He received his undergraduate degree from the University of Colorado and his medical degree from the University of Colorado School of Medicine. He completed his residency in internal medicine at the University of Virginia and later pursued a fellowship in endocrinology at the Medical College of Virginia.Today, he is a triple board-certified physician who focuses on integrative health, as well as an educator and speaker.[2]
Medical Practice and Supplement Line
Dr. Bush began his internal medicine practice in Virginia and quickly gained recognition for his holistic approach to medicine.[3] In 2010, he founded the M Clinic, where he combines conventional medicine with natural healing techniques. Today, he sees patients both in person and using telemedicine.[4]
Dr. Bush is the creator of the Journey of Intrinsic Health, "A revolutionary 8-week personal health transformation journey."[5] As a medical doctor, researcher, and speaker, Dr. Bush educates others about holistic approaches to health and sometimes "unconventional" views on wellness. For example, he describes his approach to health as a "radical departure from chemical farming and pharmacy."[6][1]
Here are some of Dr. Bush's main beliefs:
The importance of gut health: Dr. Bush believes that the gut microbiome, which is made up of trillions of bacteria living in our digestive tract, plays a crucial role in overall health and wellness.[7]
The power of natural remedies: He promotes the use of natural remedies, such as plant-based medicine and other natural supplements, as a way to support the body's natural healing processes.[1]
The interconnectedness of human health and the environment: He works under the assumption that the health of humans and the planet are closely linked and that we must take care of the environment in order to achieve optimal health.[5]
The impact of glyphosate: Dr. Bush is a vocal critic of glyphosate, a widely used herbicide that he believes is harmful to human health and the environment.[8]
The importance of emotional and spiritual health: He teaches that emotional and spiritual health are just as important as physical health, and that we must address all aspects of our well-being in order to achieve well-being.[5]
Additionally, Dr. Bush has developed a number of products and supplements designed to support gut health, including a line of soil-based probiotics and ion gut support products.His company also produces and sells clothing and bedding made from sustainable materials.[9]
Blog and Social Media
Dr. Bush maintains an active blog and social media presence, including on Instagram (he has over 420,000 followers) and on his website, where he shares his insights on health, nutrition, and environmental issues.[10]
In addition to being a doctor, Dr. Bush is also a vocal advocate for regenerative agriculture and sustainable farming practices, which he believes are key to improving human health and the environment. He frequently writes about the benefits of a plant-based diet, the dangers of glyphosate, and the importance of soil health.[11]
Farmer's Footprint and Seraphic Group
Dr. Bush founded and serves as the CEO of the nonprofit Farmer's Footprint, which seeks to promote regenerative agriculture as a way to improve human health and the health of the planet.[12] Farmer's Footprint has a mission to support farmers in transitioning from conventional farming methods, which often rely on synthetic chemicals and practices that degrade soil health, to regenerative farming practices. Regenerative agriculture helps promote healthy soil, water, and air, while also increasing biodiversity.[12] 
To achieve this mission, Farmer's Footprint provides educational resources and training to farmers and consumers, as well as tools and support for farmers who want to transition to regenerative practices. The organization also conducts research and advocates for policies that support regenerative agriculture and sustainable food systems. In addition to its work with farmers, Farmer's Footprint also aims to raise awareness among consumers about the connections between food, farming, and human health.[12] 
In addition to Farmer's Footprint, Dr. Bush founded Seraphic Group, which "develops and scales root-cause solutions to positively impact human and planetary health." According to the company's website, "Our companies span the areas of health, energy, and ecology with many emergent projects in development."[13] Projects conducted by Seraphic Group include the production of ion-based gut supplements, as well as Resource Dynamics projects which involve the conversion of waste into "Regenerative Fuel" to scale alternative energy innovation.[2] 
Podcast and Speaking Engagements
Dr. Bush hosts a podcast called The Deja Blue Podcast, in which he shares his knowledge and insights on a wide range of topics related to health, disease prevention, nutrition, and environmental issues. He frequently interviews experts in the field and shares his perspectives on how to improve human health and the environment through regenerative practices.[14]
Due to his passion for educating others about important environmental issues, Dr. Bush has been featured in many media outlets, videos, and interviews, where he advocates for regenerative agriculture and environmental conservation. For example, he's appeared on the Rich Roll Podcast and the Aubrey Marcus Podcast.[15]
References
Leaders Media has established sourcing guidelines that rely on credible, expert-level, and primary sources for articles about people and companies. Articles are frequently edited by staff writers. Learn more about our mission, editorial ethics, and how we source references in our editorial policy.
Any reader who wishes to provide any additions or revisions to this article, including updating any out-of-date information, please email [email protected].