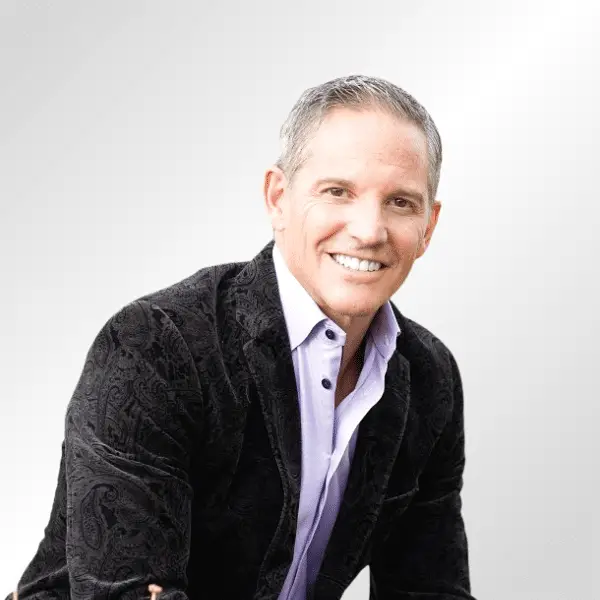 Country:

United States

Resides:

Park City, Utah

Known For:

Natural health education

Spouse/Partner:

Merily Pompa

Religion:

Christianity

Education:

University of Pittsburgh
About Dan Pompa
Daniel Pompa was born in 1966 in the United States. Dr. Daniel Pompa's credentials include an undergraduate degree from the University of Pittsburgh and a chiropractic degree from Life University in Marietta, Georgia.[3]  
For more than 20 years, Dr. Pompa has been designing, practicing, and teaching his cellular detox strategies around the world, to both practitioners and the public.[2] While working as a chiropractor in his 30s, Pompa began suffering from unexplainable health issues, including chronic fatigue, anxiety, weakness, and difficulty with everyday tasks.[4] He sought help from an endocrinologist and learned that he had heavy metal toxicity, "a neurotoxic illness that had built up from mercury fillings, lead-based paints, toxic molds, genetic predisposition, and even contact lens solution."[1]
He has since dedicated his career to studying and understanding the underlying causes of illnesses, as well as natural methods of healing and detoxification. Dr. Daniel Pompa has achieved notable success in the field of functional medicine and cellular healing. He utilizes various protocols to address underlying causes of diseases and ailments and to educate people about the downsides of Western medicine and unhealthy lifestyles.[1]
In addition to being an educator, author, and speaker, Pompa has a large online following, with over 120,000 followers on Instagram and over 80,000 on his YouTube channel.[5][6]
Pompa is married to his wife Merily, who he shares five children with. His family is actively involved in their home church, North Way Christian Community, located in Park City, Utah.[1]
Health Center and Programs
Dr. Pompa has run a health center called Pompa Wellness since 2004, where he applies his cellular healing approach to help individuals overcome chronic health conditions.[3]
He has helped hundreds of patients suffering from chronic diseases such as chronic fatigue syndrome, fibromyalgia, autism, sensory integration disorders, and other neurotoxic conditions.[1][4]
He aims to treat patients holistically and believes that many health conditions stem from cellular dysfunction and toxicity, and by addressing these core issues, true healing can occur. According to Pompa's LinkedIn page, "His patients receive treatment based on the fact that God created the human body with the ability to heal itself when interferences such as metal toxicity, poor nutrition, and subluxations are removed."[3]
Pompa specializes in treatments including ancient fasting strategies, cellular detox protocols, diet, exercise, and other multi-therapeutic approaches to healing misdiagnosed autoimmune, hormone, and neurodegenerative conditions.[7]
In 2011, Pompa retired from clinical chiropractic work. He started coaching people with neurotoxic illnesses and teaching doctors and health care practitioners.[3] 
In 2020, "The Pompa Program was launched as a family-run business to take my message directly to people crying out for answers, as I was." The Pompa Program is "a 5-month personalized approach to remove the interferences that are keeping our bodies from healing."[8] It includes the use of supplements and unique cellular healing approaches called True Cellular Detox™, which focuses on removing toxins, reducing inflammation, and restoring cellular function.[9]
Pompa also founded Health Centers of the Futures, which "connects doctors from all over so that we can work together to reach the world."[9] He also serves as a Health Educator for Vertical Enrichment, in which he educates other practitioners and individuals about his protocols.[3]
Additionally, Pompa is the creator of the Pain Relief Project, which features Dr. Pompa and over 20 other experts who educate about natural solutions to combat serious health challenges. "From arthritis to multiple sclerosis, cancer to terminal illnesses, our experts represent the fields of holistic wellness, nutrition, chiropractic care, spirituality, personal development, longevity, exercise, and more," says Dr. Pompa.[8] He also helped create Cellular Solutions, a line of supplements intended to support holistic health via use of probiotics, mushrooms, glandulars, and proteins powders.[10]
Books
Dr. Pompa has authored and contributed to several books that provide insights into his cellular healing and detoxification protocols. His books include:[11]
Podcast and Speaking Engagements
Dr. Pompa is the host of the popular podcast called Cellular Healing TV. The podcast, which is aired on YouTube, features discussions with leading experts in the fields of health, nutrition, and wellness.[12] 
Through this platform, Dr. Pompa shares his knowledge, insights, and strategies for achieving optimal health, such as through methods including diet cleanses, functional movement, and fasting. The goal of the podcast is to educate and empower individuals to take control of their health and make informed decisions about their well-being.[7]
In addition to his podcast and clinical practice, Dr. Pompa is a sought-after speaker and has presented at various conferences and events focused on topics of health, mental well-being, overcoming illnesses, and alternatives to modern-day medicine.[1][3]
Dr. Pompa has been featured at chiropractic and health-oriented seminars annually for over a decade. He has spoken for media outlets and at events including Bulletproof, Paleo f(X), Mindshare, ACAM, PBS, Natures Sunshine, SopMed, NANP, and Systemic Formulas. He has also been a guest speaker to hundreds of professionals who attend events to learn about his detoxification programs for neurotoxic and autoimmune conditions.[4]
References
Leaders Media has established sourcing guidelines that rely on credible, expert-level, and primary sources for articles about people and companies. Articles are frequently edited by staff writers. Learn more about our mission, editorial ethics, and how we source references in our editorial policy.
Any reader who wishes to provide any additions or revisions to this article, including updating any out-of-date information, please email [email protected].