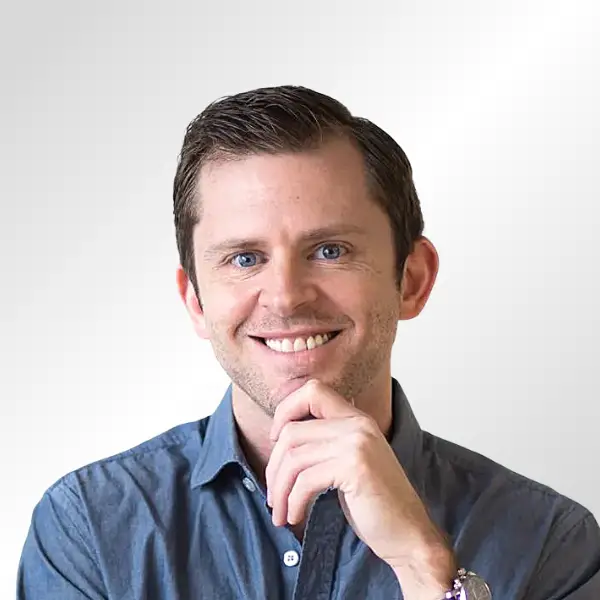 DOB:

April 4, 1978

Age:

45

Country:

United States

Resides:

Portland, OR

Known For:

The Art of Non-Conformity

Spouse/Partner:

Jolie Guillebeau

Religion:

Christianity

Education:

Athens State University
About Chris Guillebeau
Chris Guillebeau was born in 1987 in Oregon, United States.[2] Guillebeau never completed a traditional path of formal education. Instead, he dropped out of high school and later enrolled in community college. He eventually earned his master's degree in international studies from the University of Washington.[3]
Guillebeau started his career as a self-employed entrepreneur. He has been involved in a number of ventures, which range from importing coffee from Jamaica, selling products on eBay, and writing reports on international development issues.[4]
Today, he is primarily a writer, podcaster, and speaker. He travels frequently and has said, "I try to visit readers in at least 30 cities each year."[1] He frequently speaks at major events, conferences, companies, and universities, including Google, Facebook, SXSW, Evernote, LeWeb, and more.[5] 
Guillebeau also hosts the World Domination Summit, "a gathering of creative, remarkable people," every summer in Portland, Oregon. He's described the event as "a weeklong celebration of community, adventure, and service."[6]
Core Messages and Beliefs
Guillebeau frequently speaks about non-conformity and independence.[7] He believes in the idea that individuals should not be bound by societal expectations and norms, but should instead follow their own path and interests, including in their careers.[8]
He promotes the idea of living a life of "remarkable-ness," pursuing what you are passionate about, and creating a life that aligns with your values.[9]
Guillebeau also a strong advocate for the idea of the "side hustle," the concept of starting your own project or business on the side while maintaining a full-time job. He believes that this approach provides individuals with financial security, personal satisfaction, and the potential for growth.[1]
Additionally, Guillebeauy is a fan of and educator on "travelhacking," meaning traveling on a budget.[10] His non-conventional career path led him to visit every country in the world (193 in total) before his thirty-fifth birthday. In his words, "I started my blog to chronicle my journey to every country in the world—but it's since grown into a hub for original thinking."[1]
Books
Guillebeau has written several bestselling books, some of which have been translated into more than 30 languages.[11] His books include:[12] 
Side Hustle School Podcast
Side Hustle School is Guillbeau's podcast that offers insights, tips, and case studies for those interested in starting their own side businesses. It aims to provide listeners with the knowledge and inspiration they need to create and grow their side hustles.[6]
One of the main messages of the podcast is that it's possible to "earn extra money without quitting your job." Guillebeau adds, "If you love your day job, that's great too—the hustle will provide a creative outlet and a backup plan . . . When you have more than one source of income, you're no longer dependent on a single employer. You'll have much greater opportunity. You'll learn new skills. Oh, and you'll also have . . . more money."[6]
Side Hustle School releases a new, short episode every single morning. Each episode features a different story of someone who successfully developed a side hustle. He presents case studies and practical strategies for aspiring entrepreneurs who want to start their side projects while working a day job.[6]
In addition to the podcast, Guillebeau created an accompanying course called "From Idea to Income," which is a short course that helps readers find their best ideas for making extra money outside of their primary jobs.[13]
References
Leaders Media has established sourcing guidelines that rely on credible, expert-level, and primary sources for articles about people and companies. Articles are frequently edited by staff writers. Learn more about our mission, editorial ethics, and how we source references in our editorial policy.
Any reader who wishes to provide any additions or revisions to this article, including updating any out-of-date information, please email [email protected].