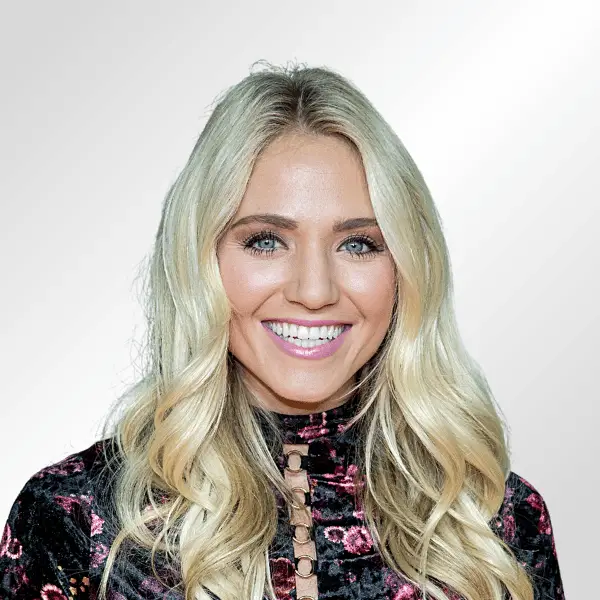 DOB:

March 2, 1993

Age:

30

Country:

United States

Resides:

Ladera Ranch, CA

Hometown:

Los Angeles, CA

Known For:

The LaBrant Fam Youtube Channel

Spouse/Partner:

Cole LaBrant

Religion:

Christianity

Education:

University of California
About Savannah LaBrant
Savannah LaBrant (née Soutas) was born on March 2, 1993, in Orange County, California. She is the daughter of a single mother and grew up in a Christian household.[2] LaBrant started dancing at two years old. In her teenage years, she began working as a model, later becoming interested in photography.[3]
LaBrant entered into a relationship with a man named Tom Smith as a teenager and at 19 years old, had her first child, Everleigh. LaBrant and Smith ended their relationship soon after their daughter's birth. When Everleigh was in preschool, the mother-daughter duo began posting videos on Musical.ly, the platform that was later bought out by TikTok. LaBrant also used her photography background to gain popularity on Instagram and launched her own business called Little Red Nose Photography.[2] 
Savannah LaBrant started dating Cole LaBrant, a fellow social media personality. Cole LaBrant is from Atlanta, Georgia, and rose to social fame on Vine for posting dance videos with two friends on their channel "Dem White Boyz." He then produced solo content on Vine and Musical.ly. Cole LaBrant's content typically revolves around Christianity and comedy. He also appeared on The Amazing Race with his family in 2015.[4] 
Savannah and Cole LaBrant started dating in 2016 and married in 2017. In an Instagram post that announced their relationship, Cole LaBrant wrote, "Savannah is amazing, and anyone who thinks differently just because of what you may see on the outside or assume based on one's past obviously doesn't know the redeeming God that we know. Our relationship is rooted in Jesus and we are both believing in the fruit that will be produced because of us choosing Him first."[5]
Savannah LaBrant wrote in a FaithGateway article, "Once I started trusting God again, He did all this amazing stuff in my life. I saw what a relationship should be like and the kind of person God wanted for me: someone who brought out the best in me, didn't judge me for my mistakes, and drew me closer to God. This was God's way of showing me what I deserve."[6]
In May 2018, the couple announced that they were expecting a child together, who was born in December and named Posie. The family's third child, named Zealand, was born in 2020, and their fourth child, Sunday, was born in 2022.[4] 
The LaBrant Fam
The LaBrants created a YouTube channel called Cole&Sav early on in their relationship. After the birth of their children, they changed the channel name to The LaBrant Fam, which is all about their "wholesome, not-perfect family." The channel features vlogs about family life and includes Savannah, Cole, their four children, and their dog. Video topics include family dance battles, the couple's wedding video, birth announcements, birthday parties, travel, and children activities.[1] 
With the birth of their four children, Savannah and Cole LaBrant started posting videos less often than the 2–3 videos per week they were able to share in their early YouTube years. They explained that they are sharing videos organically, and focused on raising their family. They continue to post videos on family outings and life changes, and answer questions for their followers.[7] 
On her Instagram page, which has over seven million followers, LaBrant stated publicly that her first daughter's father, Tommy, had died in 2022. She asked fans for privacy as they prayed and grieved with their daughter. The family is open about their struggles as a family of six and speak honestly in their video posts.[8] 
In February 2023, Savannah and Cole LaBrant announced that they were moving from California to Tennessee. They continue to post stories about their family's adventures.[9] 
In addition to her large YouTube following, Savannah LaBrant has 29.8 million followers on TikTok where she also shares videos with her family.[10]
Publications
Cole & Sav: Our Surprising Love Story was published in 2018 and includes the individual stories of Cole and Savannah LaBrant while growing up and experiencing other relationships. In the book, the couple describes their relationship story as beautiful, messy, funny, and tender.[11] 
References
Leaders Media has established sourcing guidelines that rely on credible, expert-level, and primary sources for articles about people and companies. Articles are frequently edited by staff writers. Learn more about our mission, editorial ethics, and how we source references in our editorial policy.
Any reader who wishes to provide any additions or revisions to this article, including updating any out-of-date information, please email [email protected].