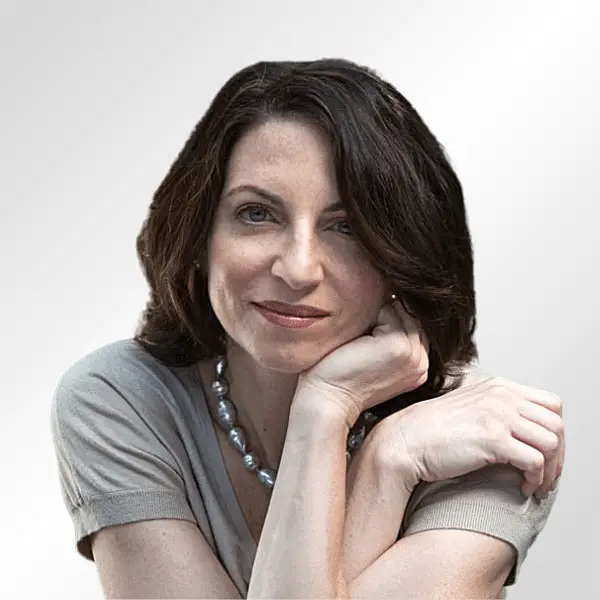 Country:

United States

Resides:

Boston, MA

Hometown:

Chicago, IL

Known For:

Brazen Careerist

Religion:

Judaism

Education:

Brandeis University
About Penelope Trunk
Penelope Trunk (born Adrienne Roston) was born on December 10, 1966, in Wilmette, Illinois. Trunk shares many aspects of her personal life in her blog posts, discussing issues related to abuse as a child and with boyfriends, eating disorders, and self-harm. She has also shared her experiences with Asperger's Syndrome and her struggles with work-life balance.[2] 
Trunk has written about her sexually abusive father and how she moved into her grandparent's home during her high school years. It took Trunk many years to realize that she never dealt with the secrets of her childhood, and that's why she chooses to be so open about her past and personal life in her writings. "People can't believe how I'm willing to write about my life here. But what I can't believe is how much better my life could have been if it had not been full of secrets," she writes.[2]
Since her younger years in Chicago, Trunk has moved around the United States, spending time in Los Angeles, New York City, Wisconsin, and Boston. Trunk has been married and divorced twice; she has two sons from her first marriage.[3] 
Education
Trunk attended Brandeis University in Boston and studied history.[4] 
After college, she moved to Los Angeles and pursued a career in professional beach volleyball. "People thought I had completely lost my mind. I gave up an invitation to study history in Yale's graduate program. I gave up a job offer in New York City publishing. I gave up living in Chicago, where my whole family was," she writes. Trunk became an internationally ranked player, placing #17 in the U.S. before she left volleyball to pursue a full-time career in writing.[5]
After her volleyball career, Trunk went to graduate school for English. She wrote in a blog post that during graduate school, she taught herself HTML and presented a paper at the Dartmouth Technology Conference. She decided to leave school a month before it ended and landed a web development job for a Fortune 500 company called Ingram Micro. "I gave myself a graduate course in Internet. And a graduate course in copywriting. And a graduate course in management. I read books. I read magazines. I tried stuff out and took way too long and then tried it again," she writes on her blog.[6] 
Career
Penelope Trunk's career has spanned various industries, from professional sports to writing and entrepreneurship. After working in web development for a decade, Trunk founded Math.com, a math-tools resource for the teaching community. She sold that company and founded eCitydeals, an online auction service for city governments, which was also acquired.[7] 
In the early 2000s, she began writing about career advice, eventually launching her blog, PenelopeTrunk.com in 2004. The blog became highly influential, offering candid insights on topics such as work-life balance, personal branding, navigating the modern workplace, education, and homeschooling.[8]
Trunk founded the career management platform Brazen Careerist in 2007, which provided resources and networking opportunities for young professionals. In 2013, she launched Quistic, an online education platform offering courses on career development and personal growth.[9][10]
Trunk's expertise and unique perspective have led to numerous speaking engagements, including appearances at the Massachusetts Conference for Women. She has also contributed articles and advice columns to various publications, such as TIME, The Guardian, The Boston Globe, and The Huffington Post, where she writes on career and education topics.[11][12]
Publications
Brazen Careerist: The New Rules for Success (2007): This book provides advice to members of the X and Y generations for how to succeed in business, in any industry. Trunk recommends a take-charge attitude and thinking outside the box. She provides 45 tips to change your career outlook.[13] 
The New American Dream: A Blueprint for a New Path to Success (2012): This book helps readers to redefine their relationship with work to find their ideal job and financial freedom.[14] 
Her writing style is candid, often sharing personal anecdotes to illustrate her points and provide relatable advice for readers navigating their own careers.
Penelope Trunk Today
In recent years, Trunk has shifted her focus from career advice to education reform, launching a section on her blog dedicated to topics related to homeschooling and alternative education methods. She remains an influential figure in the world of career development and work-life balance, continuing to write and speak on these topics.[15]
In addition to her ongoing work in education and career advice, Trunk has faced criticism for her controversial views and writing style, with some accusing her of oversharing personal information and promoting questionable advice. Despite these criticisms, Trunk continues to have a significant impact on the conversation around modern work and education.[16]
Penelope Trunk has built an impressive career with her candid writing, innovative ventures, and unapologetic approach to addressing the challenges faced by professionals in today's ever-changing workforce. Her dedication to providing valuable insights and resources for personal and professional growth has made her an important voice in contemporary conversations related to work and education.[8]
References
Leaders Media has established sourcing guidelines that rely on credible, expert-level, and primary sources for articles about people and companies. Articles are frequently edited by staff writers. Learn more about our mission, editorial ethics, and how we source references in our editorial policy.
Any reader who wishes to provide any additions or revisions to this article, including updating any out-of-date information, please email [email protected].