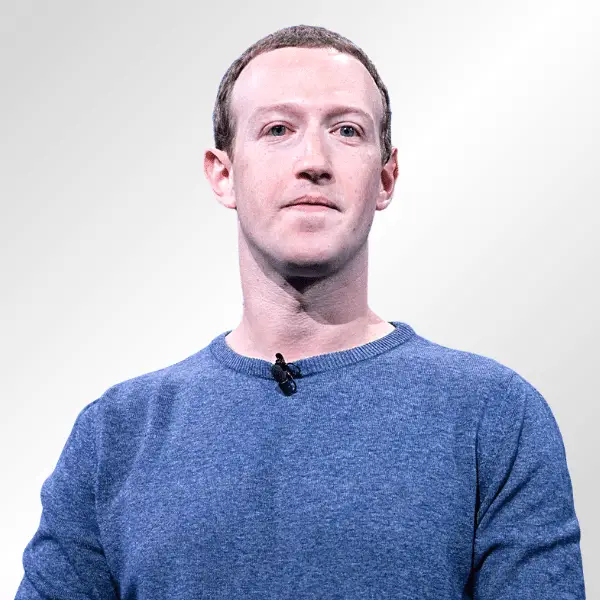 DOB:

May 14, 1984

Age:

39

Country:

United States

Resides:

Palo Alto, CA

Hometown:

White Plains, NY

Known For:

Co-Founder of Facebook

Spouse/Partner:

Priscilla Chan

Education:

Harvard University
About Mark Zuckerberg
Mark Elliot Zuckerberg was born on May 14, 1984, in White Plains, New York, to parents Karen and Edward Zuckerberg.[3] Karen Zuckerberg, formerly Karen Kempner, is a psychiatrist from Queens, New York. Edward Zuckerberg is a dentist from Brooklyn, New York. Zuckerberg has two older sisters and one younger sister.[4] 
Zuckerberg showed an interest in computers and programming from an early age. As a pre-teen, he learned to code on his family's Atari 800. He built a messaging system that his family called "Zucknet."[5] 
Zuckerberg initially attended high school at Ardsley High School but transferred to private boarding school, Phillips Exeter Academy in New Hampshire. At Phillips Exeter, Zuckerberg was captain of the fencing team.[6] 
After graduating from Phillips Exeter Academy, Zuckerberg enrolled at Harvard University to study computer science in 2003. In 2005, he dropped out to focus on growing Facebook. However, in 2017, Harvard awarded Zuckerberg with an honorary degree.[7]  
Zuckerberg met his future wife, Priscilla Chan, while at Harvard. While Chan was raised in Boston, her parents came to the United States as Chinese Vietnamese refugees. Chan practices Buddhism and speaks Cantonese, Mandarin, and English. Chan graduated from the University of California, San Francisco's medical school, though she no longer practices medicine.[8] 
Zuckerberg and Chan married in 2012 and now have two children, Maxima and August. The couple has been open about their experience with multiple miscarriages before their first child was born.[9] Zuckerberg and Chan announced in September 2022 they are expecting a third child, due in 2023. The family also has a pet dog named Beast.[10] 
Facebook and Meta Platforms
The earliest form of Facebook began in 2003 when Zuckerberg developed a website called FaceMash, which allowed students at Harvard to judge the attractiveness of other students. The site was taken down after two days but attracted hundreds of users while it was available.[11] 
The popularity of FaceMash inspired Zuckerberg to create a new social media platform with three other students. The platform was called TheFacebook. It launched in early 2004 and allowed Harvard students to post pictures and information about themselves.[12] 
TheFacebook soon expanded to allow students from other prestigious universities to join. In June 2004, the company incorporated, received venture capital funding, and moved its headquarters to Palo Alto, California. At the time, the platform was available to students from 34 different schools. By the end of 2004, the platform reached 1,000,000 users.[12] 
By late 2005, TheFacebook became simply Facebook, access expanded to more schools, and usership reached 6,000,000. The company continued to attract users and venture capital funding.[12]  
In 2008, Facebook was worth an estimated $3.75 billion–$5 billion. It achieved positive cash flow for the first time in 2009. The company went public in 2012, raising $16 billion, making it the third-largest IPO in history.[13] At the time, Zuckerberg's share in the company put his net worth over $13 billion.[14] In 2021, the company changed its name to Meta. As of February 2023, Meta is worth over $440 billion.[15]  
Controversies and Lawsuits
Zuckerberg's prominent position at Facebook and in the tech industry has led to many criticisms, lawsuits, and controversies. The first lawsuit came in 2004 from Divya Narendra, Cameron Winklevoss, and Tyler Winklevoss, Zuckerberg's former Harvard classmates.[16]
Narendra and the Winklevosses claimed Zuckerberg stole their idea and some of their code from their social network platform, ConnectU. The lawsuit resulted in a settlement in which ConnectU received $20 million in cash and 1,253,326 Facebook shares. However, in 2008, ConnectU again sued Zuckerberg for allegedly overstating the value of Facebook's shares during settlement negotiations. The two parties again reached a settlement, and Zuckerberg agreed to pay $65 million to ConnectU.[17] 
Zuckerberg has also been sued by Facebook co-founder Eduardo Saverin,[18] the Pakistani deputy attorney general,[19] and Paul Ceglia, though Ceglia's lawsuit was dismissed as fraudulent.[20]
In 2017, Zuckerberg filed eight separate lawsuits against Hawaiian landowners on the Hawaiian island Kawaii. The lawsuits attempted to force a property sale of several parcels of land that were encompassed by a 700-acre piece of Facebook-owned land. According to Zuckerberg, he believed he was within his rights to sue for the land. However, he later withdrew the lawsuits and apologized after learning that Hawaiian land ownership laws operate differently than ownership laws in other states.[21] 
Zuckerberg's highest profile controversy came in 2018 when he testified before Congress about the Facebook-Cambridge Analytica data breach. This data breach involved the unauthorized harvesting of personal data of millions of Facebook users.[22] In 2020, Zuckerberg testified again in Congress regarding censorship and free speech alongside other leaders of top tech platforms.[23] 
Philanthropy
In 2015, Zuckerberg and his wife Priscilla Chan established the Chan Zuckerberg Initiative, a charity focused on fighting disease, promoting affordable housing, reforming criminal justice, and expanding access to high-quality education.[24] 
Zuckerberg also founded Startup:Education, a foundation dedicated to improving Newark, New Jersey, public schools.[25] Zuckerberg has also signed The Giving Pledge, promising to give away 99% of his wealth.[26]  
As of 2022, Zuckerberg has donated a total of $3 billion to charitable causes.[27] In addition to the Chan Zuckerberg Initiative and Startup:Education, Zuckerberg's donations have gone to COVID-19 relief efforts, support for local election offices, funding for Bay area public schools, and funding for Jewish educational organizations.[28][29][30]  
Personal Beliefs
Zuckerberg was raised in a reformed Jewish household, though he identified as an atheist during his early adult life. In 2016, he removed the atheist label from his Facebook profile. He explained his thoughts on religion in a Facebook comment saying, "I was raised Jewish, and then I went through a period where I questioned things, but now I believe religion is very important."[31] 
In a 2020 interview, Zuckerberg explained that the challenges he went through with his company and the experience of becoming a father led him to become more religious. He explained, "I think there's a comfort in knowing and having confidence that there are things bigger than you . . . it's why I have so much faith in democracy overall, it's why I care so much about giving people a voice."[32] 
Zuckerberg has never openly identified with any political party. Some media outlets have labeled him conservative,[33] while others have labeled him liberal.[34] In 2013 he stated, "I think it's hard to affiliate as being either a Democrat or a Republican. I'm pro knowledge economy."[35] 
He has publicly supported politicians from both the Republican and Democratic parties, including Republican Chris Christie and Democrat Cory Booker.[36][37] In the 2016 elections, Facebook's political action committee donated $517,000 to candidates for federal office. 56% of the donations went to Republicans and 44% to Democrats.[38]  
In 2017, Zuckerberg criticized President Donald Trump's immigration policies.[39] Zuckerberg supports immigration reform and led the launch of a lobbying group called FWD.us. FWD.us advocates for improved border security, a streamlined process for admitting more immigrants to work in the United States, improved employment verification, and a pathway to citizenship for immigrants living in the U.S. that do not have legal status.[40] 
Mark Zuckerberg Today
Zuckerberg continues to lead Facebook and Meta platforms, with a particular focus on artificial intelligence and virtual reality. He has placed a significant emphasis on creating and improving the "metaverse," a virtual reality space that allows users to interact inside a computer-generated area. Though the efforts to build the metaverse are costing the company billions, Zuckerberg remains committed to the project as a long-term investment.[41] 
After Meta reported major losses in 2022, Zuckerberg reaffirmed his belief in the metaverse saying, "Look, I get that a lot of people might disagree with this investment, but from what I can tell, I think this is going to be a very important thing. People will look back a decade from now and talk about the importance of the work being done here."[41]
References
Leaders Media has established sourcing guidelines that rely on credible, expert-level, and primary sources for articles about people and companies. Articles are frequently edited by staff writers. Learn more about our mission, editorial ethics, and how we source references in our editorial policy.
Any reader who wishes to provide any additions or revisions to this article, including updating any out-of-date information, please email [email protected].