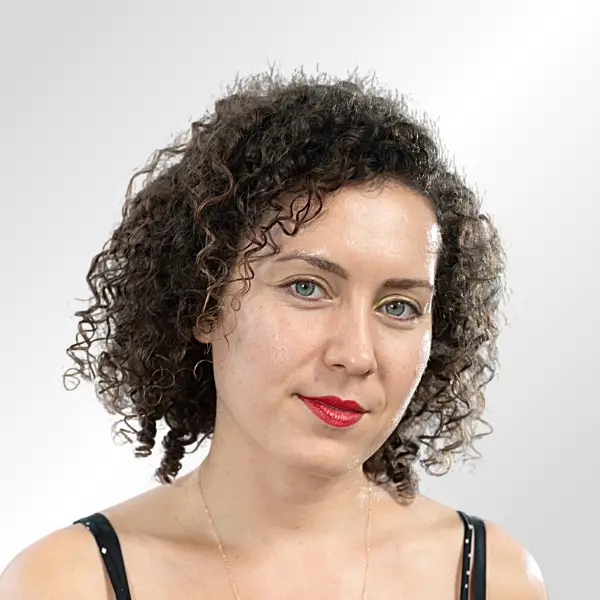 DOB:

July 28, 1984

Age:

39

Country:

United States

Resides:

Brooklyn, NY

Hometown:

Bulgaria

Known For:

Author

Education:

University of Pennsylvania
About Maria Popova
Born on July 28, 1984, in Bulgaria, Maria Popova later immigrated to the United States. Her parents met as teenagers when they were both exchange students in Russia. Her father was an engineering student who later became an Apple salesman and her mother studied library science. Popova said in a New York Times article written in 2012 that her grandmother would randomly open encyclopedia pages and read them to her, igniting her love of discovering old knowledge.[2] 
Popova graduated from high school at the American College of Sofia in Bulgaria in 2003 and then attended the University of Pennsylvania, where she earned a degree in communications. As a college student, she worked part-time at an advertising firm. When her colleague sent out an email with clippings from the company's rivals to inspire the team, Popova thought it was the wrong way to spark imagination. That's when she began sending out her own inspirational emails filled with random curiosities and discoveries, which she called Brain Pickings. Over time, her newsletters, which were eventually published on her website, became popular. Today, Popova makes a living with her writing and curation of works.[2]
On her website biography, Popova explains herself as "a reader and a wonderer reckoning with the meaning of it all in writing."[3] 
Brain Pickings
Popova began Brain Pickings, her brainchild, as an email newsletter in 2006 and it has since grown into a highly respected and influential website. Through Brain Pickings, Popova curates and shares insightful content, weaving together literature, poetry, cultural criticism, and philosophical ideas to provide readers with profound reflections on life and the human experience. The Brain Pickings blog was renamed The Marginalian on its fifteenth birthday in 2021.[4] 
Popova's writing is known for its depth, clarity, and ability to draw connections between seemingly disparate subjects. She has gained a dedicated following for her thoughtful exploration of topics ranging from creativity and love to existential questions and the nature of happiness.[5]
By 2014, Popova had 7-million monthly online readers. The Marginalian offers a Sunday newsletter that includes the week's "most mind-broadening and heart-lifting reflections spanning art, science, poetry, philosophy . . ." and a midweek newsletter that includes archived essays that are "worth resavoring."[6][7] 
The website is ad-free and free to users. Popova runs it alone and takes donations from readers. On the website, she wrote, "I have no staff, no interns, not even an assistant—a thoroughly one-woman labor of love that is also my life and my livelihood. If this labor has made your own life more liable in the past year (or the past decade), please consider aiding its sustenance with a one-time or loyal donation."[7] 
Publications
Figuring was published in 2019 and became a New York Times bestseller. The book is an "original survey of life, love, and creativity" that highlights connections between scientists, artists, and writers, and their patterned biographies. It won the Los Angeles Times Book Prize in the Science and Technology category.[8][9][10] 
The Snail with the Right Heart: A True Story was published in 2021. This is a children's book that's based on a real scientific event and includes themes of time and chance, love and death, evolution, and infinity. It received a Kirkus Best Book award in 2021 for Best Informational Picture Book.[11][12]
A Velocity of Being: Letters to a Young Reader was published in 2018 and coedited by Popova. This is a collection of original letters to the children of today and tomorrow about why we read and what books do for the human spirit. Letter authors include "the most interesting and inspiring humans in our world," including Jane Goodall, Yo-Yo- Ma, Shonda Rhimes, Elizabeth Gilbert, and Judy Blume. Accompanying each letter is an original illustration by prominent children's book illustrators.[13] 
Popova's culture writings have been published by several major media outlets, including The Atlantic, Wired UK, PRINT Magazine, and Daily Good.[14][15][16]
Recognition
Maria Popova has been recognized for her contributions to the literary and intellectual community. In 2012, Popova was highlighted for having "The 140 Best Twitter Feeds of 2012" by TIME.[17] 
She was featured in "30 Under 30" by Forbes as one of the most influential figures in media, described as a "one-woman curation machine, dedicated to surfacing content, old and new, that makes her readers smarter.[18]
Maria Popova Today
Popova is the creator of The Universe in Verse, an annual charitable celebration that began in 2017 as "part celebration and part protest against the assault on science, nature, and reality" in the era of "alternative facts and vanishing environmental protections." First celebrated in person, The Universe in Verse has become a virtual space that includes a series of writings and art for all to enjoy.[19]
Popova is a frequent Twitter poster, with over 930,000 followers, and has millions of readers on her website The Marginalian. She sustains her business with donations from readers and as an Amazon affiliate who earns commissions on purchases linked on her site.[20][7]
Popova resides in Brooklyn, New York. She maintains a degree of personal anonymity, emphasizing her writing and content curation instead of providing facts about her life.[2]
References
Leaders Media has established sourcing guidelines that rely on credible, expert-level, and primary sources for articles about people and companies. Articles are frequently edited by staff writers. Learn more about our mission, editorial ethics, and how we source references in our editorial policy.
Any reader who wishes to provide any additions or revisions to this article, including updating any out-of-date information, please email [email protected].