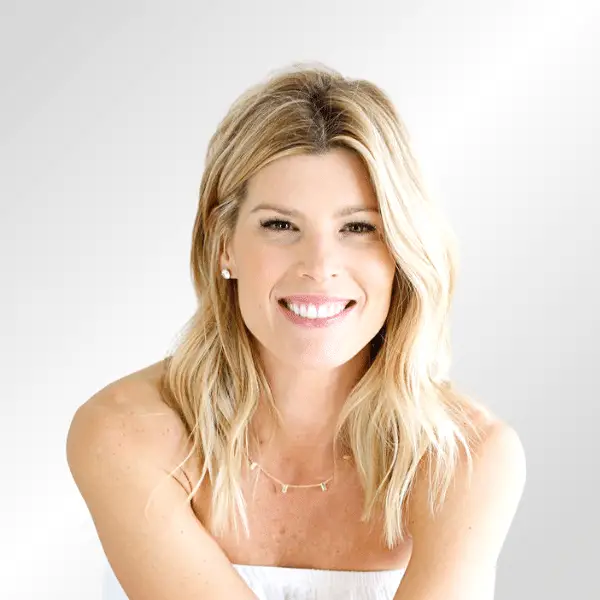 DOB:

July 9, 1977

Age:

46

Country:

United States

Resides:

Nashville, TN

Spouse/Partner:

Steve Hutchinson

Children:

Luke Hutchinson, Lily Hutchinson

Religion:

Christianity
About Landyn Hutchinson
Landyn Hutchinson is the founder of Living With Landyn, a business that features prominent social media channels and a blog that also shows an Amazon storefront.[5] Hutchinson has often been involved in raising money for charities. Over the years, she has cultivated a community of fans that follow her on social media and through her live speaking engagements.[6]
Hutchinson was born on July 9, 1977, and grew up in Florida.[7] She met her future husband, Steve Hutchinson, in the eighth grade when they were only 14 years old.[8] The two hit it off from the start and even shared a locker together. They became a couple and stayed together throughout high school. Though they went to different colleges, they still maintained a long-distance relationship, eventually getting married on April 20, 2002.[9]
Social Media and Business
Hutchinson started her influencer career from humble beginnings in 2013, first by amassing followers on Facebook and Instagram. After seeing her follower count grow, she soon had an idea to start a website that would serve as a blog.[10] Hutchinson funded the website on her own by selling her clothes. "I styled each item on a mannequin, took cute pictures and listed them for sale," she says in one interview. "Then I wrapped them in beautiful tissue paper with stickers that read, 'Living With Landyn.' In a single weekend, I made $3,000. I couldn't believe it."[11]
In 2016, Hutchinson launched her blog Living With Landyn to share decorating, fashion, and clothing tips that she had acquired over the years. She provided her reasons for switching to the blog format, stating: "After years of people asking me where I got my shirt + living room paint color and the recipe to my favorite appetizer," she wrote, "I decided maybe there were people out there that would read this besides my mom."[1]
With an initial successful start, Hutchinson decided to open a storefront on her website in 2019. The launch led to big sales and even more success for her brand.[11] The store remains a popular outlet for women's fashion and features a variety of items such as clothes, makeup, jewelry, and shoes. Hutchinson also works with other companies to create collections that consumers can use.[12]
Podcast and Speaking Engagements
Landyn Hutchinson is the host of a podcast with the same name as her website, Living With Landyn. Hutchinson bills her podcast as a place where people can discuss "all the things," from relationships and health to home decorating tips. The podcast currently has more than 80 episodes.[13]
Hutchinson is also a public speaker who frequently attends events to share advice associated with parenting, style, and entrepreneurship.[14] She has spoken at events all across the country.[15] She is featured as part of the All American Speakers Bureau and The Harry Walker Agency.[16] [17] She also holds the Hey Landyn Live tour featuring five shows in four cities in the U.S.[18] Hutchinson has become involved in raising money for charities. Recently, she hosted the annual Landyn's Favorite Things Party which raised nearly $100,000 for the Make-a-Wish Foundation.[19]
Landyn Hutchinson's Husband
Steve Hutchinson had a successful college football career playing as a guard for the Michigan Wolverines where he became a unanimous All-American.[20] He was drafted by the Seattle Seahawks in the first round of the 2001 NFL Draft.[21] Later in his career, he signed with the Minnesota Vikings.[22] In 2012, he signed with the Tennessee Titans, eventually moving his family to Nashville. Steve Hutchinson retired on March 11, 2013. He was selected to the Pro Bowl seven times and is a member of the Pro Football Hall of Fame Class of 2020.[23]
Landyn Hutchinson Today
Landyn Hutchinson continues to run her website and influencer network, Living With Landyn. She is still married to Steve, and the couple have two children—Lily and Luke. The family currently lives in Nashville, Tennessee.[1]
References
Leaders Media has established sourcing guidelines that rely on credible, expert-level, and primary sources for articles about people and companies. Articles are frequently edited by staff writers. Learn more about our mission, editorial ethics, and how we source references in our editorial policy.
Any reader who wishes to provide any additions or revisions to this article, including updating any out-of-date information, please email [email protected].