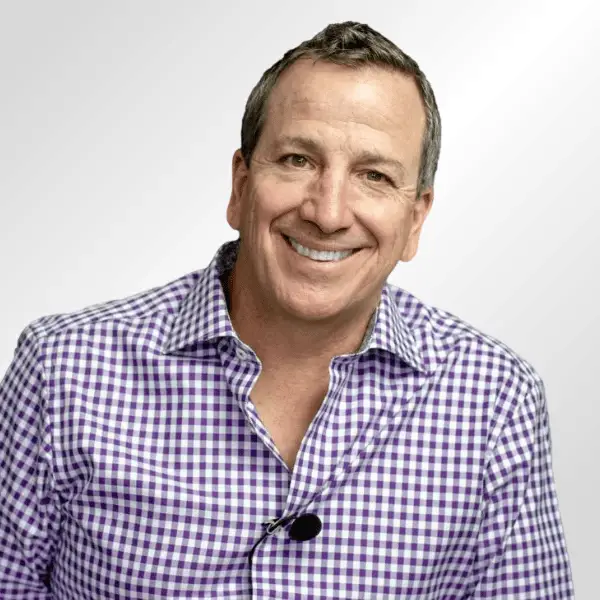 Country:

United States

Resides:

Scottsdale, AZ

Known For:

Real estate investing guru

Spouse/Partner:

Laura McElroy

Education:

Pacific Lutheran University
About Ken McElroy
McElroy has been a highly successful real estate investor for more than two decades.His work through his companies has made him one of the foremost experts on real estate. McElroy regularly shares his advice and expertise on his popular social media channels, such as on YouTube.[4] He is also a part of The Collective Advisors Mastermind Group and regularly shares his knowledge through public speaking engagements at company events.[5] 
He has gained worldwide notice and fame through his bestselling books, which tackle topics such as how to invest in real estate, manage your properties, and become a successful entrepreneur.[6] McElroy is also the main real estate advisor to Robert Kiyosaki of the Rich Dad Company.[1]
Beginnings in Real Estate
Ken McElroy graduated from Pacific Lutheran University School of Business in Tacoma, Washington, in 1990 with a degree in business administration and management.[7] While in college, McElroy got his first taste of managing real estate when he managed an apartment complex located in downtown Seattle.[1] McElroy was offered the job from a friend and took it since it provided free rent at a time when he was in debt. It was while he managed the complex that he learned about the intricacies of property management and began developing a passion for real estate.[8]
In order to start owning properties of his own, McElroy sought out coaches and mentors who had more knowledge about the industry. Not long after graduating, he bought his first property, and though it didn't earn much money, he realized how fulfilling that line of work could be.[1] The first property he bought was a two-bedroom, two-bathroom house where he learned even more about proper management and dealing with tenants. Eventually, he grew to managing larger properties like duplexes and fourplexes until buying a 182-unit property in Sun City, Arizona, that he still manages.[8]
Starting a Company
In 1998, Ken McElroy founded McElroy Management, his first property management company. He would later merge that company with Ross McCallister in 2001 and end up creating MC Companies, which McElroy is still the CEO of.[3] The company acts as a property management and real estate investment firm with properties in Texas, Oklahoma, and Arizona.[9] MC Companies has a goal of owning and managing 25,000 units by the end of 2029.[10] Through his work in the industry, McElroy has been able to manage over $3 billion in real estate.[2]
Books
Ken McElroy is the author of six books dealing with real estate, property management, and entrepreneurship.The ABC's of Real Estate Investing: The Secrets of Finding Hidden Profits Most Investors Miss was his first book and was published in 2004.[11] The book, with a foreword by Robert Kiyosaki, details how people can gain financial independence through real estate investments and proper negotiation techniques. McElroy followed up the success of his first book with more books dealing with similar topics. Those books include The Advanced Guide to Real Estate Investing: How to Identify the Hottest Markets and Secure the Best Deals, ABCs of Property Management: What You Need to Know to Maximize Your Money Now, and ABCs of Buying Rental Property: How You Can Achieve Financial Freedom in Five Years.[6]
McElroy would go on to write The Sleeping Giant: The Awakening of the Self-Employed Entrepreneur. Unlike his previous books, The Sleeping Giant took a broader approach to the subject of entrepreneurship and how more and more people were awakening to their own capabilities as business owners. This book also features a foreword by Robert Kiyosaki.[12]
As a follow-up, McElroy stretched his writing muscles again in his latest book, Return to Orchard Canyon. Rather than being a self-help book, Return to Orchard Canyon is a business novel with characters who are intended to impart important lessons to the reader about making a living. Some of the messages showcased in the novel include how you don't have to give up your life to make a living and the importance of always following your dreams.[13]
McElroy has also co-authored several more books about investments and real estate strategies, including Rich Dad's—How To: Get Your Banker to Say "Yes!", The Cashflow Way To Invest In Real Estate, and The Myths and The Magic of Real Estate Investing: A Selection from The ABCs of Real Estate Investing.[14]
Social Media and Podcasting
Ken McElroy maintains a prolific presence on social media, particularly with his YouTube channel, which has more than 309,000 subscribers and more than 18 million total views.[15] He also has an Instagram account with nearly 50,000 followers.[16] McElroy runs a successful podcast called Real Estate Strategies with Ken McElroy. The podcast has more than 250 episodes and has featured guests such as Brandon Turner, Jaspreet Singh, and Robert Kiyosaki.[17]
Ken McElroy Quotes
"Money tends to produce more money—when invested right." —Ken McElroy, The Advanced Guide to Real Estate Investing
"In order to become wealthy you have to stop working just to pay your expenses." —Ken McElroy, The Advanced Guide to Real Estate Investing
"Deliver on your promise and everything else works." —Ken McElroy[8]
"In the early days of my first property management and real estate deals, there was a lot of trial and error and I made my share of mistakes. But for every one mistake I made, I learned ten lessons and got smarter every day. I started to see patterns, discover formulas and systems, and develop a network of people I could count on. It took time and it took work, but the more I pursued my dream, the luckier I felt and the more often magical opportunities presented themselves to me." —Ken McElroy, ABCs of Real Estate Investing
Ken McElroy Today
McElroy is currently the CEO and owner of MC Companies.[2] He also currently serves on the Board of Directors for the Southwest Autism Research and Resource Center.[18] He lives in Scottsdale, Arizona, with his family.[1] One of his next big speaking engagements is at Limitless! The Financial Freedom Expo 2023.[19]
References
Leaders Media has established sourcing guidelines that rely on credible, expert-level, and primary sources for articles about people and companies. Articles are frequently edited by staff writers. Learn more about our mission, editorial ethics, and how we source references in our editorial policy.
Any reader who wishes to provide any additions or revisions to this article, including updating any out-of-date information, please email [email protected].