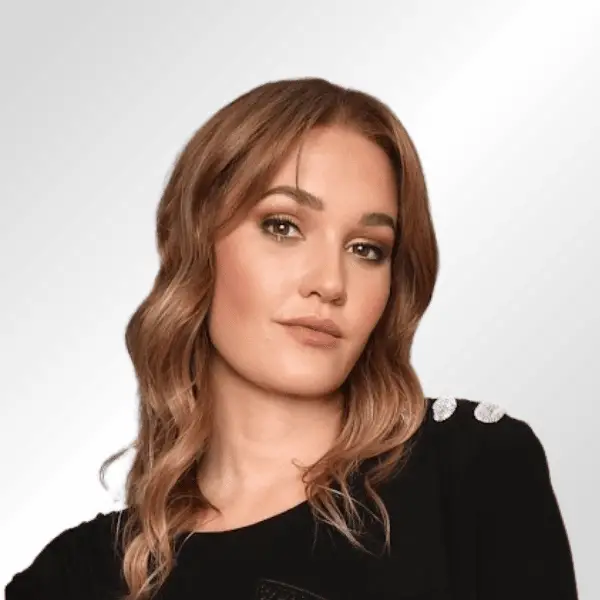 DOB:

November 17, 1977

Age:

45

Country:

United States

Resides:

Gilbert, AZ

Hometown:

Birmingham, MI

Known For:

YouTube Vlogs

Spouse/Partner:

Charley Stauffer

Education:

Northern Arizona University
About Katie Stauffer
Katie Stauffer was born in Michigan on November 17, 1977. Stauffer studied fashion at Northern Arizona University before beginning her career as an influencer. She eventually decided to focus on her passion for creating content. She started posting videos of her family on YouTube starting in 2009, then eventually began Instagram, Facebook, and TikTok accounts.[4] She planned to use her social media channels to chronicle her family's daily funny adventures.[5] But in 2017, after posting a video of her twins, Stauffer's account went viral and took off from there.[6] 
Stauffer and her second husband, Nick Anderson, now live in Arizona with their five kids (her children's father is Stauffer's ex-husband, Charles Stauffer).[7] 
YouTube and Social Media
Stauffer is best known for her comedic and relatable videos and "vlogs," often featuring the whole family or twin daughters, Mila and Emma. She's published more than 320 videos to her personal YouTube channel, plus her daughters have their own channel with another 300,000 followers.[4] Together, their channel's videos have over one billion views.[6] 
In 2022, Influencer Marketing Hub called Mila and Emma one of the "18 Top Kid Influencers Making a Name for Themselves."[8] Stauffer's content has gained a massive following, accumulating over 3.2 million followers on Instagram and over 1.2 million subscribers on YouTube.[9] Her videos are loved for their humor and authenticity, as they display what it's like to live with five children. Some of the most popular videos on Stauffer's YouTube channel, which have been viewed over 4 million times, include: "Motherhood From A 2 Year Old," "Preschool From A Two Year Old's View Point," and "This Is Typical Mila and Emma."[10] 
Stauffer's channel includes a mix of content, such as daily vlogs, challenge videos, skits, and parenting tips.[11] She shares funny moments from her family's life, as well as more serious topics related to parenting, fertility struggles, and raising children while balancing a career.[12]  Overall, Stauffer's YouTube channel is a family-friendly and entertaining platform that offers viewers a glimpse into the life of a modern family. Her content has made appearances on popular television shows, including The Ellen DeGeneres Show and Good Morning America.[6] 
Other Endeavors
In addition to her social media presence, Stauffer has been involved in several other career endeavors, including brand partnerships, television appearances, and public speaking engagements. She has been featured in several publications, including Forbes, People Magazine, and The New York Times. Mila and Emma started their own branded clothing line in 2021, which has been sold in Target stores across the U.S.[14] 
The Stauffers have partnered with many brands to review and advertise their products, although they've mentioned that they try to "avoid looking like ads."[15][7]One example is Vicks Children's Cough & Congestion, which the family has collaborated with and advertised for.[5] Mila and Emma have also done advertising work for Amazon, Nest, Dollar Rental Car, Macy's, Walmart, Duracell, The Honest Company, KidFresh, and Volvo.[16] 
In terms of choosing which companies to work with, Stauffer says, "We work either with brands we use in our everyday lives or a brand we want to try." She also values authenticity, mentioning that her advice to upcoming influencers is, "Be authentic—if you're not true to who you are, your audience sees that, and you won't grow."[1] 
When asked about her content strategy, Stauffer says, "I try to post at least once a day and answer as many direct messages as I can, and my content strategy has always been humor—that always goes over well with my audience." She also notes that her children play a big role in coming up with topics, filming, and editing their own content.[1]  
Stauffer is estimated to have a net worth of about $5 million, earned from social media affiliates, YouTube, and being a brand ambassador.[2] She's partnered with several brands over the years, including major companies, and has also worked with smaller, independent brands, promoting products and services that align with her values and interests. As a social media influencer and busy parent who's balancing work and family obligations, she's also used her platform to advocate for causes that are important to her, such as mental health awareness.
References
Leaders Media has established sourcing guidelines that rely on credible, expert-level, and primary sources for articles about people and companies. Articles are frequently edited by staff writers. Learn more about our mission, editorial ethics, and how we source references in our editorial policy.
This Family Has 4 Million Instagram Followers. Entrepreneur. https://www.entrepreneur.com/science-technology/this-family-has-4-million-instagram-followers-and-the/327593
Kidadl Team mailto:[email protected]. (2023, February 24). Katie Stauffer Birthday & Fun Facts. Kidadl. https://kidadl.com/famous-people-facts/katie-stauffer
This Mom's Full-Time Job Is Posting To Instagram And This Is What It's Like. Buzz Feed. https://www.buzzfeednews.com/article/remysmidt/mila-emma-katie-stauffer
Katie Stauffer. Youtube. https://www.youtube.com/channel/UCA_0IRstzRo2QnRPuAu3G1g
Nilles, B., & Williams, A. (2019, October 21). Influencer Katie Stauffer Takes Us Inside Her World. E! Online. https://www.eonline.com/news/1084295/influencer-katie-stauffer-takes-us-inside-her-world
Richardson, C. (2019, February 12). How Pint-Size Influencers Mila & Emma Took Over Instagram – L.A. Parent %. L.A. Parent. https://www.laparent.com/instagram-influencers-mila-emma-stauffer/
(2019, November 9). Katie Stauffer Net Worth, Age, Bio, Birthday, Height, Facts. BuzzLearn. https://buzzlearn.com/katie-stauffer/
Molenaar, K. (2022, August 3). 18 Top Kid Influencers Making a Name for Themselves. Influencer Marketing Hub. https://influencermarketinghub.com/kid-influencers/
KC Stauffer. Instagram. https://www.instagram.com/kcstauffer/?hl=en
Katie Stauffer – Agent, Manager, Publicist Contact Info. (2022, June 18). Booking Agent Info. https://bookingagentinfo.com/celebrity/stauffer-family/
Pajer, N. (2022, July 1). Influencer Katie Stauffer on the Mom Hacks That Help Her Get It All Done. Parade: Entertainment, Recipes, Health, Life, Holidays. https://parade.com/878739/nicolepajer/influencer-katie-stauffer-on-the-mom-hacks-that-help-her-get-it-all-done/
Brown, M. (2019, October 18). What It's Like to Be a Mom to YouTube Kid Stars. Parents. https://www.parents.com/parenting/celebrity-parents/katie-stauffer-reveals-what-its-like-to-be-a-mom-to-youtube-kid-stars/
Verdon, J. (2021, November 14). Santa's Top Toy Sellers This Year Are Influencers. Forbes. https://www.forbes.com/sites/joanverdon/2021/11/14/santas-top-toy-sellers-this-year-are-influencers/?sh=45ffb08b1235
Mila and Emma Stauffer Launch an Adorable New Clothing Line at Target. Parenting. https://www.parenting.com/child/clothes/mila-emma-stauffer-target-clothing-line/
Phoenix, F. 1. (2017, November 9). Mother turns social media into wealth. FOX 10 Phoenix. https://www.fox10phoenix.com/news/mother-turns-social-media-into-wealth 
Rosman, K. (2017, September 27). Why Isn't Your Toddler Paying the Mortgage? The New York Times. https://www.nytimes.com/2017/09/27/style/viral-toddler-videos.html
Any reader who wishes to provide any additions or revisions to this article, including updating any out-of-date information, please email [email protected].