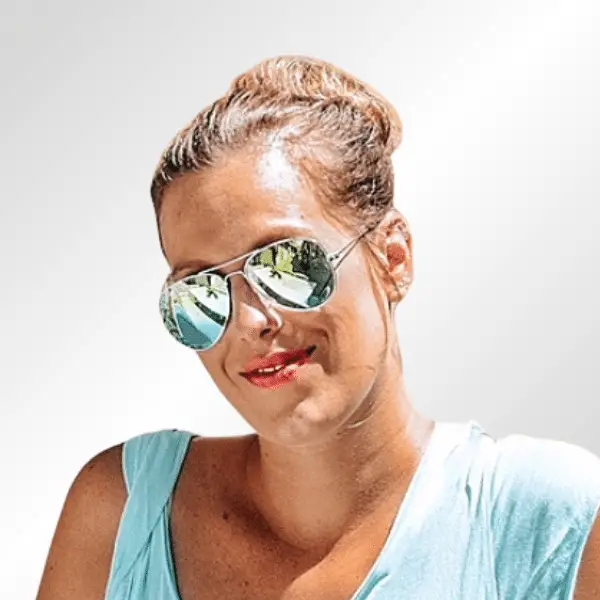 Country:

United Kingdom

Resides:

West Sussex, England

Hometown:

Essex, England

Known For:

Travling

Education:

Colchester Institute
About Jennifer Tuffen
Jennifer Tuffen was born in Essex, England. She grew up in the Netherlands in a town outside of Amsterdam. Tuffen attended a number of different international schools, including 
The Alberdingk Thijm School, as her family moved around. Moving often helped to inspire her love of traveling and learning about other cultures.[4] She says, "International schools definitely shaped me into the person I am today. I had friends from all over the world, and I learned from a very early age about different cultures, religions, and countries, as there were so [many] different nationalities in my class at school."[5] 
Tuffen started her photography journey when she was just eight years old after getting her first iPhone. By 19 years old, she was taking photos more regularly as a hobby while she was studying at university. She studied travel and tourism at the Colchester Institute.[5]  
Over time, Jennifer's passion for photography grew, and she began to develop her own unique style. She eventually turned her hobby into a full-time career as she became an influencer and ambassador for various brands. She moved to Turkey for a period of time while building her career before returning back home to England, where she now lives in West Sussex.[5] 
Photography and Social Media Following
Tuffen started the Izkiz Instagram account in June 2011. She "wanted a short, catchy name" and says, "It's very random, but 'iz' comes from the first two letters of the city in Turkey that i was living in then, and 'kiz' means girl in Turkish. Voilà—izkiz was born!"[3] 
Tuffen's style of photography is known for its use of vibrant colors, playful compositions, and dreamy atmospheres. She's also mastered the art of storytelling through her photography, often incorporating personal anecdotes, emotions, and memories into her social media posts.[6] 
Media outlets, including Tripzilla, Airinfluencer, NetInfluencer, and many others, have called Tuffen one of the most famous IG travel photographers to follow.[7][8][9] Tuffen engages with her followers and community through comments and captions, providing insights into her creative process and personal life. Her authenticity and relatable personality have both contributed to her popularity on Instagram and elsewhere. Her IG account really began drawing a crowd in mid-2022, following the pandemic, and now averages about 8,400 to 8,700 likes per post, along with about 250 comments.[10][11] 
Tuffen currently lives in the United Kingdom and often travels to various destinations around the world for her photography work, such as Spain, Saudi Arabia, Greece, Turkey, Colombia, and many others. She has stated that she speaks multiple languages: English, Dutch, and Turkish.[6]  When asked how she can afford to travel so much, she answers, "A lot of my travel is sponsored by a brand, hotel, or tourism board, and transportation, food, hotel, and activities are always included."[3] 
On average, Tuffen creates posts about once per week on Instagram or about 4–5 times per month.[10] In addition to sharing travel pictures on Instagram, she also posts to her personal website, Twitter, Facebook, and Pinterest.
Website and App
To accompany her Instagram account, in 2011, Tuffen started a website and blog in to share more in-depth tips on travel destinations, hotels, and "lifestyle" topics, such as her favorite skin care products and apps.[3] She refers to her website as "my little corner of the internet where I can show you behind the scenes of the photos I post on Instagram, write reviews about the hotels I've stayed in, talk about the products I love, and post some of the zillions of photos I take on a daily basis."[3] 
In addition to posting numerous photos, Tuffen publishes travel guides on her blog to guide her followers when planning travel, such as by recommending specific restaurants and hotels to stay at. 
Tuffen describes her unique content creation style as "real girly girl" but also adventurous, noting that she "loves all things pink, dresses, make up . . . but I'll also be the first to cliff dive, climb a tree, or roll around in mud."[3] She attributes her success, including having a high engagement rate and continuous growth, to being relatable and fun.
Another one of Tuffen's successful projects is a photo and video editing app that's made specifically for travel photography, which was released in 2011.[12] She created the Izkiz app to help people edit and filter their own photos. She notes that she uses the app herself to edit her social media posts, saying "its overlays perfect all of your photos."[3] The Izkiz app, which costs $0.99, is available in the Apple app store.
References
Leaders Media has established sourcing guidelines that rely on credible, expert-level, and primary sources for articles about people and companies. Articles are frequently edited by staff writers. Learn more about our mission, editorial ethics, and how we source references in our editorial policy.
Izkiz. Instagram. https://www.instagram.com/izkiz/?hl=en
Campisi, V. (2022, September 7). Room 1903. Room 1903 | Travel and Hospitality News. https://room1903.com/travel-influencers-jennifer-tuffen-526#stories
Izkiz. Izkiz. https://www.izkiz.net/
Jennifer Tuffen @izkiz. https://www.istra.hr/en/shareistria/influencers/3189
Mediaplanet. (2019, December 16). Instagram Star Jennifer Tuffen Shares Her Best Travel Advice – Business and Tech. Business and Tech. https://www.futureofbusinessandtech.com/corporate-travel-and-events/instagram-star-jennifer-tuffen-shares-her-best-travel-advice/
Ayan, E., & Ayan, E. (2022, September 5). Jennifer Tuffen: 10 Facts To Know About The Travel Photographer | TG Time. TG Time | tvguidetime.com. https://www.tvguidetime.com/people/jennifer-tuffen-10-facts-to-know-about-the-travel-photographer-406824.html
10 Famous Female IG Travellers You Should Follow. TripZilla. https://www.tripzilla.com/10-famous-female-ig-travellers-you-should-follow/100897
Ainfluencer. (2023, January 7). 30+ Top Instagram Travel Influencers To Grow Your Brand In 2023. https://blog.ainfluencer.com/instagram-travel-influencers/#-18-Jennifer-Tuffen-izkiz
Day, M. (2022, August 7). Top Travel Influencers – Net Influencer. Net Influencer. https://www.netinfluencer.com/top-travel-influencers/
Jennifer Tuffen Instagram Followers Statistics / Analytics – SPEAKRJ Stats. SPEAKRJ. https://www.speakrj.com/audit/report/izkiz/instagram
Jennifer Tuffen Instagram Analytics Profile (@izkiz) by Analisa.io. Analisa.io. https://analisa.io/profile/izkiz
Jennifer Tuffen. LinkedIn. https://www.linkedin.com/in/jennifer-tuffen-a51775139/?originalSubdomain=uk
Any reader who wishes to provide any additions or revisions to this article, including updating any out-of-date information, please email [email protected].