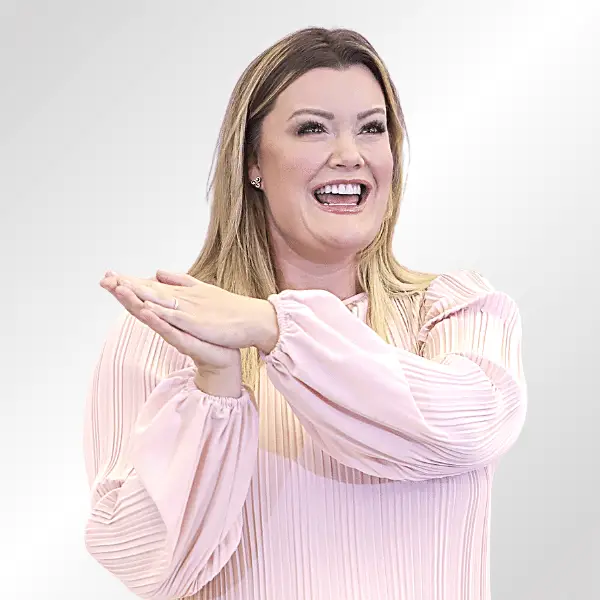 DOB:

July 16, 1977

Age:

46

Country:

United States

Resides:

Los Angeles, CA

Hometown:

San Rafael, CA

Known For:

IT Cosmetics

Spouse/Partner:

Paulo Lima

Religion:

Christianity

Education:

Washington State University
About Jamie Kern Lima
Jamie Kern Lima was born on July 16, 1977, in Seattle, Washington. She grew up in a small town, and in 1999, she won the title of Miss Washington USA. She also competed in the 2000 Miss USA pageant.[2] 
As a college student, she worked as a grocery bagger at Safeway grocery store and then as a waitress at Denny's in order to pay her way through school. Kern Lima graduated valedictorian from Washington State University and received her MBA from Columbia University in 2004.[1] 
In 2000, Kern Lima was a houseguest on the first season of Big Brother, but was eliminated one week before the finale, finishing in fourth place.[3] 
After college, Kern Lima worked as a television news anchor and journalist for several years, working for KNDU in Tri-Cities, Washington. It was during this time that she began to struggle with her own skin issues, including rosacea and hyperpigmentation. She found that it was impossible to find beauty products that worked for her specific needs. That's when she decided to create her own makeup line, with no prior experience in the beauty industry.[4] 
Today, IT Cosmetics is a globally recognized brand, and Kern Lima is a highly respected figure and sought out speaker. Her success story has inspired many people around the world, and she continues to be a vocal advocate for empowering women and promoting body positivity.[5]
She currently lives in Los Angeles with her husband Paulo and two children, Wonder and Wilder.[4] 
IT Cosmetics
Jamie Kern Lima started IT Cosmetics from her living room in 2008. She didn't pay herself for the first three years of business, while working over 100 hours per week and hearing countless "no's" from potential retailers and investors. When Kern Lima was given the opportunity to appear on QVC in her own 10-minute segment, she generated a large following by removing her makeup on camera. Because she had rosacea, she lost most of her eyebrows and had very red skin. Revealing what was under the IT Cosmetics products led to sold-out segments on the shopping network.[6] 
Over time, she presented and sold her products in more than 1,000 live shows on QVC and eventually built the largest beauty brand in history, making more than $182 million in net sales.[1] 
IT Cosmetics is a beauty brand that offers a wide range of makeup and skincare products. The brand is known for its high-quality, problem-solving products that are designed to enhance natural beauty and address common skin concerns. It quickly gained a loyal following because of its innovative formulas and inclusive approach to beauty, with a mission statement that includes, "We believe in loving always, not judging ever. We believe in the power of changing the way you look in the mirror. We believe in changing the conversation about beauty."[7]
Some of IT Cosmetics' most popular products include:[8]
Confidence in a Cream Moisturizer: A hydrating and anti-aging moisturizer that is designed to improve the appearance of fine lines, wrinkles, and uneven texture.
CC+ Cream: A multitasking foundation that provides full coverage, SPF protection, and anti-aging benefits.
Bye Bye Under Eye Concealer: A full-coverage concealer that is formulated to cover dark circles, fine lines, and other imperfections.
Superhero Mascara: A lengthening and volumizing mascara that gives lashes a dramatic, superhero-worthy look.
In 2016, she sold IT cosmetics to L'Oreal for $1.2 billion, pocketing roughly $410 million. She stayed on as CEO and stepped down from day-to-day operations in 2019.[9]
Publications
The book Believe IT: How to Go From Underestimated to Unstoppable was published in 2021 and became an instant New York Times bestseller. In it, Kern Lima shares her true story about her struggles, perseverance, and ultimate success.[10] 
Kern Lima is donating 100% of her book profits to the organizations Feeding America and Together Rising.[11] 
Mission
Kern Lima is passionate about mentoring and inspiring entrepreneurs and building businesses that make a difference for women and girls. She has become a highly sought after keynote speaker, where she shares stories about inspiration, rejection, underestimation, and overcoming self-doubt. She's also been featured by several media outlets, including Good Morning America, CNN, Today, Vanity Fair, The Wall Street Journal, and many more.[12]
Kern Lima is also a philanthropist who works with organizations such as Look Good Feel Better, where IT Cosmetics has donated $40 million in products to women with cancer.[13] 
She has an estimated net worth of $550 million and was named on Forbes' 2022 list of "America's Self-Made Women."[9] 
References
Leaders Media has established sourcing guidelines that rely on credible, expert-level, and primary sources for articles about people and companies. Articles are frequently edited by staff writers. Learn more about our mission, editorial ethics, and how we source references in our editorial policy.
Any reader who wishes to provide any additions or revisions to this article, including updating any out-of-date information, please email [email protected].