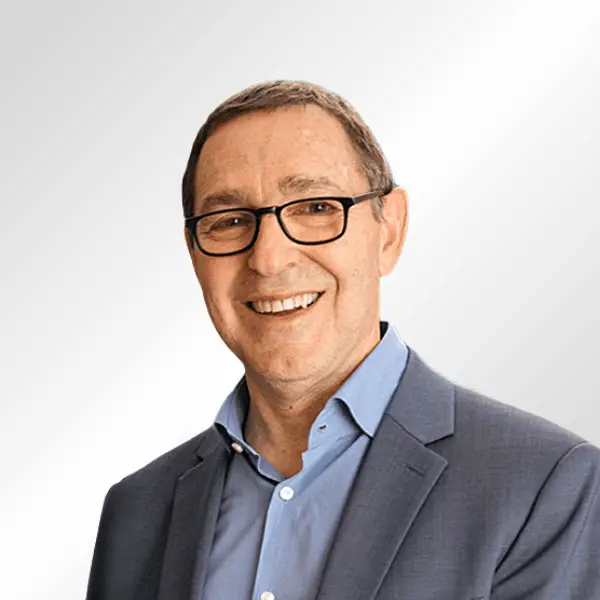 DOB:

August 16, 1954

Age:

69

Country:

United States

Resides:

New York City

Hometown:

Johannesburg

Spouse/Partner:

Janice Lipman

Education:

University of the Witwatersrand
About Frank Lipman
Frank Lipman was born in 1954 in South Africa. He graduated from the University of the Witwatersrand Medical School in Johannesburg, South Africa, and then completed his residency in internal medicine at Lincoln Hospital in the Bronx, New York.[4] While studying medicine in South Africa, he spent 18 months working with local traditional healers called sangomas, which "kindled his interest in non-Western healing modalities."[5] 
Lipman began his career as a "traditional Western medical doctor" before transitioning to integrative medicine. In addition to being a medical doctor, he is also a certified acupuncturist and has studied nutrition, herbal medicine, acupuncture, Chinese medicine, and other holistic approaches to health that he now incorporates into his medical practice.[6] Today, he describes his approach of combining Western and alternative medicine as "Good Medicine."[7] 
Functional Medicine Pratice
Lipman moved to the U.S. in 1984 to continue his education in medicine. He became the chief medical resident at Lincoln Hospital in the Bronx, New York, where he worked in the hospital's addiction clinic. Here, he utilized acupuncture and Chinese medicine to help patients overcome serious addictions.[5] 
In 1992, Dr. Lipman founded the Eleven Eleven Wellness Center in New York City, which combines traditional Western medicine with integrative and holistic therapies.[8] He has since become a leading voice in the wellness community, contributing to blogs, books, and many other outlets to educate the public about holistic health topics.
Lipman's Eleven Eleven Wellness Center is a holistic health center located in New York City that takes a comprehensive approach to wellness, targeting the root causes of patients' issues rather than simply treating symptoms. The center offers a wide range of individualized services designed to help patients achieve optimal health, including functional medicine consultations, acupuncture, massage therapy, nutritional counseling, and IV nutrient therapy. They also offer a variety of classes and workshops focused on topics such as meditation, yoga, and healthy cooking.[8] 
Lipman is also the chief medical officer of The Well, a "tranquil wellness retreat situated in the heart of New York City." The Well brings together multiple healing practices under one roof to help address patients' "mind, body, and spirit."[9] 
Additionally, since 2021, he has served as the chief medical officer of Hearty, a "longevity clinical" and virtual hospital.[10] Hearty aims to "transform your biometrics into personalized treatment programs and coaching to help you improve stress, sleep, nutrition, and performance—all from the comfort of your home."[11] 
Dr. Lipman is also an instructor for Mind Body Green's Functional Nutrition Program which educates health coaches.[12] 
Books, Podcasts, and Social Media
Throughout his practice, Lipman has emphasized the importance of a healthy lifestyle, including a nutritious diet (typically that's low-carb, high-fat, and gluten-free), regular exercise, adequate sleep, and stress management.[4] His treatment approaches, which he explains in his books, consider the unique genetic, environmental, and lifestyle factors that contribute to a person's health. Instead of recommending a "one-size-fits-all" approach to health in his books, Lipman encourages patients to tailor their lifestyles to their individual needs.[1] 
Lipman has written several books on health and wellness, some of which have been New York Times bestsellers, including:[3] 
Dr. Lipman is also a regular guest on many podcasts, such as Plant Proof and Wellbeings. Additionally, he hosts his own podcast called Tune Into Wellness, and a podcast series called The Dr. Bob and Dr. Frank Show with fellow doctor, Dr. Bob Roundtree, a practitioner of functional medicine.[13] 
Lipman's Twitter account, where he posts about health topics such as sleep hacks and supplements, has over 100,000 followers, while his Instagram account has over 49,000 followers.[14][15] He also hosts a YouTube channel called Be Well where he "offers leading-edge supplements, cleanse programs, and personalized coaching to help people achieve genuine health and live their lives with more energy, focus, and joy."[16] 
References
Leaders Media has established sourcing guidelines that rely on credible, expert-level, and primary sources for articles about people and companies. Articles are frequently edited by staff writers. Learn more about our mission, editorial ethics, and how we source references in our editorial policy.
Lipman, F. (2022, July 28). Frank Lipman MD. Frank Lipman MD. https://drfranklipman.com/
Dr. Frank Lipman. LinkedIn. https://www.linkedin.com/in/drfranklipman/
BOOKS – Frank Lipman MD. (2021, August 18). Frank Lipman MD. https://drfranklipman.com/books/
Dr. Frank Lipman. Goop. https://goop.com/goop-authors/dr-frank-lipman/
Frank Lipman, M.D. on mindbodygreen. Mindbodygreen. https://www.mindbodygreen.com/wc/dr-frank-lipman 
Frank Lipman: Alternative Medicine Man. (n.d.). Men's Journal. https://www.mensjournal.com/health-fitness/frank-lipman-alternative-medicine-man-20120723
The Ultimate Health Podcast. (2022, April 20). 129: Dr. Frank Lipman – The Truth About Getting Old • Finding Passion And Meaning In Your Life (You Don't Need To Quit Your Job). https://ultimatehealthpodcast.com/dr-frank-lipman/
Eleven Eleven Wellness Center. Eleven Eleven Wellness Center. https://elevenelevenwellness.com/
Practitioners | THE WELL. https://www.the-well.com/practitioners
Hearty – Live Younger. https://www.joinhearty.com/
Hearty. LinkedIn. https://www.linkedin.com/company/joinhearty/
Health Coaching. Mindbodygreen. https://www.mindbodygreen.com/coaching
PODCASTS – Turn Into Wellness – Frank Lipman MD. (2022, August 30). Frank Lipman MD. https://drfranklipman.com/podcasts/
Dr. Frank Lipman. Twitter. https://twitter.com/DrFrankLipman
Dr. Frank Lipman. Instagram. https://www.instagram.com/franklipmanmd/?hl=en\
Be Well. YouTube. https://www.youtube.com/@drfranklipman
Any reader who wishes to provide any additions or revisions to this article, including updating any out-of-date information, please email [email protected].