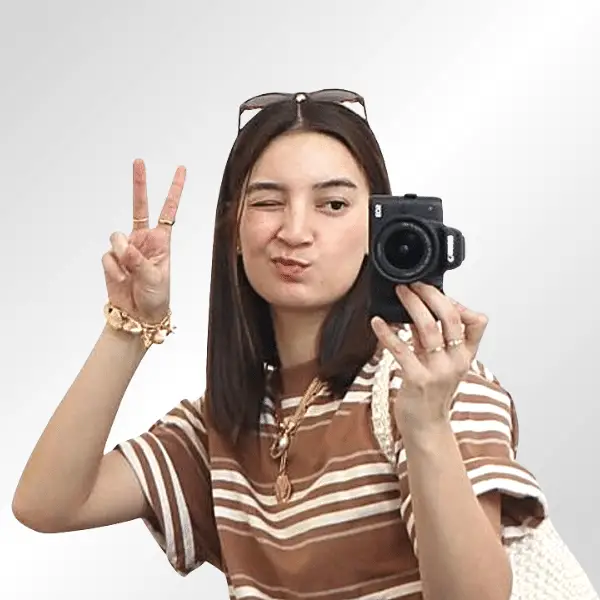 DOB:

January 9, 1992

Age:

31

Country:

United States

Resides:

Los Angeles

Hometown:

Los Angeles, CA

Known For:

Lifestyle Influencer

Spouse/Partner:

Matt Rickard

Religion:

Christianity

Education:

Columbia University
About Emily Mariko
Emily Mariko was born on January 9, 1992, in Los Angeles, California. She is half Japanese and has a younger brother named Sam. Mariko attended Columbia University and graduated with a BA in neuroscience and behavior in 2014.[2] 
After graduation, Mariko worked for L'Oreal in product development and global marketing. Looking for a change, she moved to San Francisco and began working for Facebook before pursuing a full-time career as a YouTube content creator in 2018. At first, her YouTube channel was called Sharewear, but she later changed it to her full name.[3] 
Mariko is engaged to Matt Rickard; the couple has been together for 8 years and live together in the Bay Area of California.[3] 
Best known for her TikTok videos, Mariko has 12.5 million followers and 626.5 million likes on the platform. She's also a content influencer on YouTube (764,000 subscribers) and Instagram (1.3 million followers).[3] 
Mariko is the creator of Emily's Life Plan for the Week, a weekly newsletter where she shares personal notes and recaps details from her previous week's videos. She also includes links to clothes items she wore the previous week and restaurants, if she went out to eat.[4] 
Mariko also has an Amazon page where she earns commission on the purchase of specific cleaning and kitchen products, such as glass storage jars, a rice cooker, a salad spinner, and a knife set.[5] 
Emily Mariko Content
Mariko has the largest following on TikTok, where she began posting meal prep videos in 2021. She creates videos of herself preparing simple meals in her minimalist kitchen, using just a few ingredients and kitchen staples. While recording, she rarely, if ever, speaks to the camera in her TikTok videos, but does occasionally speak to another person, such as a waiter or barista.[3] 
Her first video to reach over a million views was of herself making lettuce wraps, but her most famous video is one where she prepares a dish with leftover salmon, combined with rice, soy sauce, Sriracha, Kewpie mayo, and avocado. It's served with a side of dried seaweed and kimchi. The video has over seven million likes on TikTok.[6]  
On her YouTube channel, which Mariko started in 2012, she posts video blogs (vlogs) where she speaks to her audience directly, providing meal prepping, lifestyle, decor, and fashion tips from her minimalist California apartment. She also takes followers with her to shop for clothes and groceries, and out to restaurants and events.[7] 
Beyond her food prepping and cooking videos, she shares videos of herself traveling, eating out, and enjoying her day. She also posts "outfits of the week" and "get ready with me" videos, workout sessions, and product reviews for sponsored brands, such as Skims.[8] 
Today, Mariko continues to share her fashion, lifestyle, and cooking ideas with her followers on several social media platforms, including TikTok, Instagram, and YouTube.[9] 
References
Leaders Media has established sourcing guidelines that rely on credible, expert-level, and primary sources for articles about people and companies. Articles are frequently edited by staff writers. Learn more about our mission, editorial ethics, and how we source references in our editorial policy.
Any reader who wishes to provide any additions or revisions to this article, including updating any out-of-date information, please email [email protected].