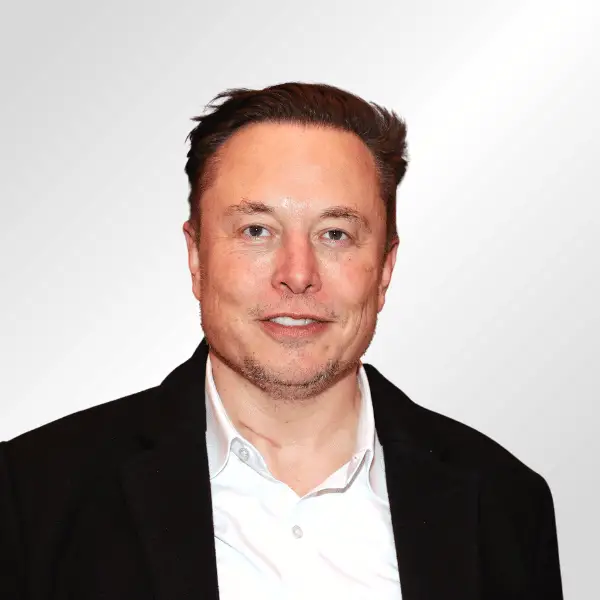 DOB:

June 28, 1971

Age:

52

Country:

United States

Resides:

Boca Chica, TX

Hometown:

Pretoria, South Africa

Known For:

CEO of Tesla, SpaceX, and Twitter

Education:

Queens University, University of Pennsylvania, Stanford University
About Elon Musk
Elon Reeve Musk was born on June 28, 1971, in Pretoria, South Africa, as the oldest child of Maye and Errol Musk.[7] Maye Musk was a model and dietician, while Errol Musk was an electromechanical engineer and the half-owner of a Zambian emerald mine.[8] Musk's parents divorced in 1979,[9] and Musk chose to move in with his father. However, he has stated he regretted that decision, as he does not consider his father a good person. The two are now estranged.[10] 
As a child, Musk was interested in science, rockets, and books, especially the works of Isaac Asimov. He taught himself to program at age 10 using a VIC-10 user manual.[11] Musk says about his childhood, "I was off making explosives and reading books and building rockets and doing things that could have gotten me killed. I'm shocked that I have all my fingers."[10] 
Musk attended Pretoria Boys High School and later moved to Canada to attend Queen's University.[12] However, he transferred to the University of Pennsylvania, where he earned a degree in physics and economics in 1997.[13] While at the University of Pennsylvania, Musk earned money for tuition by hosting elaborate, ticketed house parties.[14] 
While in college, Musk did several summer internships. He earned his first internship while at Queen's University. Musk cold-called Peter Nicholson, a top executive at the Bank of Nova Scotia. Nicholson gave Musk a summer internship. Later, he spent a summer in Silicon Valley, working two internships at startups Pinnacle Research Institute and Rocket Science Games.[15]  
After earning his bachelor's degree, Musk was accepted to a Ph.D. in materials science at Stanford University. However, he dropped out of the program after the first two days. He explained, "You can get a doctorate on many things that ultimately do not have a practical bearing on the world. And I really was just trying to be useful."[15] 
Early Career
Musk started his first company in 1995 with his brother, Kimbal, using money from angel investors. The company, called Zip2, was a software startup that provided online city guides for newspapers.[14] Musk and his brother didn't have money for an apartment at the time, so they slept on the couch at their rented office space and showered at the YMCA.[16] Eventually, the company became successful, obtaining contracts with The New York Times and the Chicago Tribune.[14] In 1999, Compaq acquired Zip2 for $307 million. Musk, who owned 7% of the company, received $22 million from the sale.[18] 
Musk used the money from the sale of Zip2 to start X.com, an online financial services platform, which merged with Confinity to become PayPal. In 2002, when eBay purchased PayPal, Musk was the largest shareholder. He earned roughly $180 million from the sale.[19]  
Musk's Major Companies
Space X
In 2002, Musk started SpaceX using $100 million of his own money.[20] His goal was to create affordable rockets. He became the company's CEO and chief engineer.[21] In 2008, SpaceX's rocket Falcon 1 became the first privately-funded liquid-fueled rocket to reach orbit.[22] In 2012, SpaceX became the first privately-funded company to send a spacecraft to the International Space Station (ISS). In 2020, SpaceX became the first private company to send humans to space.[23] 
SpaceX has been developing Starlink, a satellite-based internet service, since 2015. Starlink consists of a constellation of small, low-cost satellites that are placed in low Earth orbit, designed to provide high-speed internet access to underserved areas around the world.[24]
As of March 2023, SpaceX has launched more than 3,500 Starlink satellites into orbit.[25] The satellites are launched on SpaceX's own rockets, and are placed into orbit in batches of up to 60 at a time.[24]
Tesla
Elon Musk has been heavily involved in Tesla since 2004, after investing $6.5 million in the company during its Series A round of funding.[26] He became the majority shareholder through his investment and joined the company's board of directors. In 2008, he assumed the role of CEO, a role he still holds today.[27] Tesla is known for its electric cars, including the Roadster, an electric sports car, and the Model S, an electric sedan.[28] 
Tesla's stock at its IPO in 2010 was worth $17 per share, though it has since undergone two stock splits, making its split-adjusted IPO price around $1.13 per share.[29] In November 2021, the stock price hit a peak of $407.36, but as of March 2023, the stock's price is around $192 per share.[30] After Tesla's stock dropped by 65% in 2022, Musk set the world record for the largest loss of personal wealth in history.[31] 
Neuralink
Musk founded neurotechnology company, Neuralink, in 2016.Neuralink's goal is to create devices that can be embedded in the brain to connect human cognition with artificial intelligence.[32] The company hopes its technology will improve memory, allow humans to communicate with software through thought, and treat conditions like Alzheimer's, dementia, paralysis, deafness, and blindness.[33] 
In 2021, Neuralink released a video showing a monkey playing a video game using only a Neuralink chip implanted in its brain. Despite the success shown in the video, many other animals have not survived the test trials.[34]
The Boring Company
Musk started The Boring Company in 2017 as a subset of SpaceX, but it became its own business entity in 2018.[35] The company's goal is to build zero-emissions, high-speed transportation systems. While The Boring Company has announced six projects, only one has been completed, and several others have been canceled.[36] The completed project connects the Las Vegas Convention Center to the SpaceX campus via tunnel.[37] Despite promises to reach speeds up to 150 miles per hour, cars in the tunnel average only 30 miles per hour.[38] 
Twitter
In late 2017, Elon Musk expressed interest in buying Twitter after a Twitter user encouraged him to buy the company.[39] He did not agree with many of the company's content moderation decisions and wanted Twitter to have more of a focus on free speech.[40] He became the company's largest shareholder in April 2022, with a 9.2% stake.[41]  
On April 4, 2022, he made a $43 billion bid to buy Twitter.[40] In July, he attempted to terminate the deal, but Twitter's board of directors sued him for backing out of the legally binding agreement to purchase the company.[42] In October, he again offered to purchase the company, and the acquisition was completed on October 27, 2022.[43]   
After his Twitter acquisition, Musk made many changes, including firing CEO Parag Agrawal and laying off many other employees.[44] Additionally, Musk implemented a subscription service for "blue-checks," which historically were used to verify Twitter users' identity. Musk quickly reversed this system when numerous Twitter users impersonated well-known celebrities and companies.[45]   
Musk also reinstated several individuals who had been banned from Twitter, including Donald Trump, Marjorie Taylor Greene, Jordan Peterson, Ye (formerly known as Kanye West), and the Babylon Bee.[46] 
Criticisms and Controversies
Musk has been involved in many controversies, especially related to his Twitter presence. The SEC sued Musk in 2018 for tweeting that he had secured funding to take Tesla private. The lawsuit claimed the Tweet was misleading and damaging to investors. Musk settled the lawsuit, and he and Tesla were fined $20 million each. He also had to step down as chairman at Tesla but remained CEO.[47] 
In 2018, Musk was involved in a defamation lawsuit for tweeting that Vernon Unsworth was a "pedo guy." Unsworth was a caver involved in rescuing a children's soccer team who were trapped in a cave in Thailand. The jury ruled in favor of Musk, and he was found not liable.[48]  
Musk has also made headlines for controversial tweets about the use of pronouns in the transgender community and unreliable statements about the COVID-19 pandemic.[49] 
Personal Life
Musk married his first wife, Justine Wilson, in 2000, nearly a decade after meeting in college. Musk and Wilson's first child died in 2002 of sudden infant death syndrome (SIDS). They went on to have five more children together, twins born in 2004 and triplets born in 2006. In 2008, Musk and Wilson divorced and shared custody of their children.[50]  
Musk's second marriage was to actress Talulah Riley. Musk and Riley were married in 2010. In 2012, the couple briefly divorced before marrying again the following year. However, they divorced a second time in 2016.[51]  
Musk announced his relationship with musician Claire Boucher, professionally known as Grimes, in 2018.[52] Together they have two children, a son born in 2020 and a daughter born in late 2021 via surrogate. Their son's name is X AE A-XII, reportedly pronounced "X Ash A-Twelve."[53] Their daughter's name is Exa Dark Sideræral, but she goes by "Y."[54] At the time of their second child's birth, Musk and Grimes were reportedly "semi-separated." However, by March 2022, Grimes tweeted that she and Musk were officially broken up.[55]  
In November 2021, a few weeks before Musk and Grimes' daughter was born, Shivon Zilis, Neuralink's Director of Operations and Special Projects, gave birth to twins of whom Musk was the father. Musk and Zilis are not in a romantic relationship, and the twins were conceived via in vitro fertilization.[56]  
Elon Musk Today
Elon Musk continues to lead companies Tesla, SpaceX, Twitter, and The Boring Company. In February 2023, he led SpaceX's launch of the next generation of Starlink satellites.[57] As Twitter CEO, he is urging employees to put an end to remote work and return full-time to Twitter's offices in San Francisco or one of their satellite offices.[58] 
Musk has also announced The Boring Company intends to expand its tunnel in Las Vegas.[59] He also frequently shares updates on his thoughts and his business ventures with his 132.4 million Twitter followers.[60]   
Musk's primary residence is a three-bedroom house in Boca Chica, Texas, near SpaceX headquarters. Musk reportedly bought the house for $45,000.[61]   
References
Leaders Media has established sourcing guidelines that rely on credible, expert-level, and primary sources for articles about people and companies. Articles are frequently edited by staff writers. Learn more about our mission, editorial ethics, and how we source references in our editorial policy.
Any reader who wishes to provide any additions or revisions to this article, including updating any out-of-date information, please email [email protected].