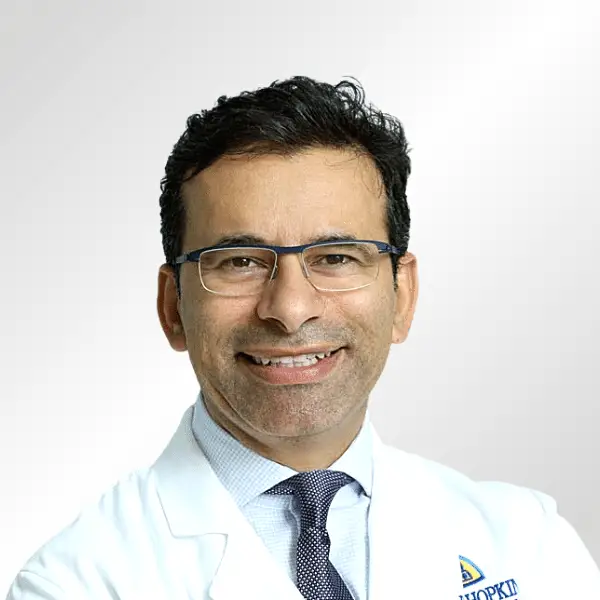 Country:

United States

Resides:

Baltimore, MD

Hometown:

Liverpool, England

Known For:

Healthcare Expert

Spouse/Partner:

Kirsten Powers

Religion:

Christianity

Education:

Bucknell University
About Dr. Marty Makary
Dr. Marty Makary is a British-American health expert, researcher, author, and surgeon. He is currently the chief of Islet Transplant Surgery at Johns Hopkins University and a professor at the Johns Hopkins School of Medicine. His work in public health and policy reform has earned him a Nobility in Science Award and an election to the National Academy of Medicine.[3] 
Currently, Dr. Makary's research focuses on public policy, health care reform, relationship-based medicine, and the underlying causes of disease. His research has been widely recognized within the medical community and has been published in The New York Times and The New England Journal of Medicine. Dr. Makary has also served as a visiting professor at more than 25 different medical schools.[3][5]
Early Life
Dr. Makary was born Martin Adel Makary in Liverpool, England, on August 31, 1971.[6] When he was a child, Dr. Marty Makary relocated with his family to Baltimore, Maryland. Later, his family would move to Danville, Pennsylvania, where his father worked at Danville's Geisinger Medical Center as a hematologist.[4] 
Dr. Makary would go on to attend Bucknell University, followed by Thomas Jefferson University. Then, he would graduate from Harvard University with his Masters of Public Health (MPH) degree in health policy.[4] 
Career and Education
Dr. Marty Makary is a graduate of Harvard University, Thomas Jefferson University, and Bucknell University. His surgical residency training was completed at Georgetown University. He then continued his sub-specialty training in surgical oncology and gastrointestinal surgery at Johns Hopkins Hospital.[1] At one point, he also worked as a writer for the Advisory Board Company.[4] 
Dr. Makary's professional tactics have been celebrated for their innovative nature toward health policy reform. Examples of his deep commitment to improving the patient-doctor relationship include lifting hospital visiting hour restrictions, videotaping surgeries for clients, and allowing patients to view doctor's notes in real-time.[5]
Books, Publications, and Opinion Articles
Dr. Makary was the leading author of the original surgery checklist and has since authored several books on public health and policy.[1][7] His most recent bestseller is The Price We Pay: What Broke American Healthcare—and How to Fix It. His first novel, Mama Maggie, was about his aunt and earned him a Nobel Peace Prize.[4] 
Books by Dr. Marty Makary:
Dr. Makary has served on several editorial boards and has published more than 250 peer-reviewed scientific articles.[1] In 2016, he wrote How to Stop Hospitals From Killing Us for the Journal of Medicine.[8] He has also written several opinion articles, such as The High Cost of Disparaging Natural Immunity to Covid and The Exaggeration of Long Covid, which he published for the Wall Street Journal in 2022.[9][10]
Awards
Dr. Makary is the recipient of the Nobility in Science Award from the National Pancreas Foundation.[3] Additionally, in 2020, Dr. Makary became the recipient of the 2020 Business Book of the Year Award.He has also been elected to the National Academy of Medicine.[1]
Views on COVID-19
Dr. Marty Makary was an early advocate for treating the COVID-19 pandemic as a serious threat to public health He was outspoken on his views about restricting nonessential travel and voiced concern of the American healthcare system's initial ability to manage a health event of this magnitude. He was a proponent of vaccinations but expressed opposition to blanket-vaccine mandates and two-dose policies.[11][12][13]
He also opposed mandated masking for children, arguing that there was inconclusive evidence to confirm that masking reduced COVID transmission.[14] In a 2021 interview with CNBC, Dr. Makary says, "There's a lot of good news out there, and I think that people need to hear that good news right now. People have an entirely distorted perception of risk."[11]
Family and Personal Life
In 2010, Dr. Marty Makary married Kirsten Powers, a New York Times bestselling author. The two were married in Fairbanks, Alaska, however, they divorced after three years together. Dr. Makary and Powers did not have any children together, and while Powers has since married Robert Draper, Dr. Makary remains single. He is surrounded by his friends and family where he resides in Danville, Pennsylvania.[4][15]
Dr. Marty Makary Today
In 2022, Dr. Makary was appointed the chair of the medical advisory team for Virginia Governor Glenn Youngkin. He is also the chairman of the African Mission Healthcare medical advisory board.He is active on Twitter with hundreds of thousands of followers.[17] He shares newly discovered information about the COVID-19 pandemic and policy oversights of the medical community.[16] 
In one tweet, Dr. Makary shares, "Sadly, the CDC repeatedly releases deeply flawed studies as academic physicians overlook fatal flaws in their research design and downplay better studies that contradict the CDC's findings."[18] One of his most recent opinion articles was 10 Myths Told By COVID Experts—and Now Debunked written for the New York Post.[19]
Dr. Marty Makary Quotes
"I think if there's one trend in the last 20 years in clinical medicine, it's been that we all have to speak up if we see something that doesn't seem right . . . if something doesn't seem right, there should be interest and we should create cultures where that feedback is welcomed." —A Second Opinion Podcast with Senator Bill Frist, M.D.
References
Leaders Media has established sourcing guidelines that rely on credible, expert-level, and primary sources for articles about people and companies. Articles are frequently edited by staff writers. Learn more about our mission, editorial ethics, and how we source references in our editorial policy.
Any reader who wishes to provide any additions or revisions to this article, including updating any out-of-date information, please email [email protected].