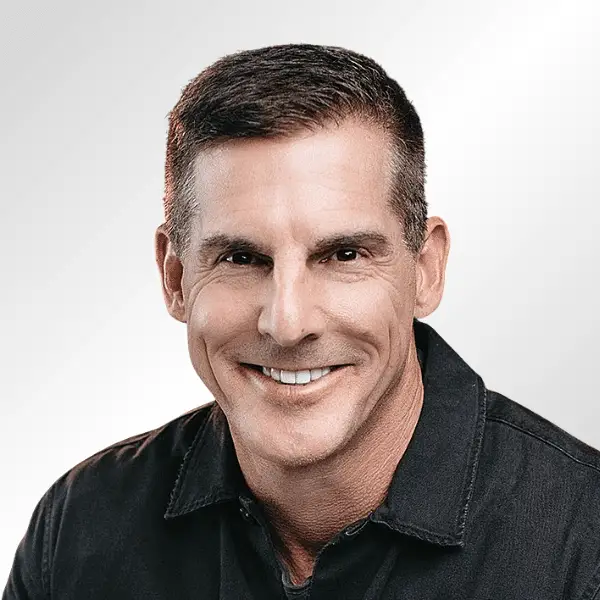 Country:

United States

Resides:

Edmond, OK

Hometown:

Houston, TX

Known For:

Faith and leadership advice

Spouse/Partner:

Amy Groeschel

Religion:

Christianity

Education:

Oklahoma City University
About Craig Groeschel
Craig Groeschel was born in Houston, Texas, in 1967 and grew up in a Christian family. He attended Oklahoma City University on a tennis scholarship, where he earned a degree in marketing.[3] After graduation, he worked in the telecommunications industry for several years before attending Phillips Theological Seminary in Tulsa, Oklahoma, where he earned a Master of Divinity degree.[4] 
After completing his education, Groeschel worked as a pastor at several churches before founding Life.Church in 1996.[1] 
Groeschel is known for his practical and authentic approach to faith and leadership and for his emphasis on the importance of humility, service, and personal growth.He has received awards and honors for his leadership and contributions to the field of ministry and is considered to be a respected voice in the world of leadership development.[5]
Groshel and his wife Amy currently live in Edmond, Oklahoma, and have six children and four grandchildren.[1] 
Leadership Experience and Life.Church
Groeschel is the senior pastor of Life.Church, a multi-site church based in Oklahoma. He co-founded the church in 1996 and helped expand its campuses across multiple states and even countries. His website states, "Following a vision God gave him and his wife Amy for a different kind of church, he and a handful of people launched Life.Church."[1] 
Craig and Amy started Life.Church in a two-car garage in Edmond, Oklahoma. From its humble beginnings, Life.Church is now one of the largest churches in the U.S. It also has an extensive online and mobile presence.[7] 
Life.Church is known for its innovative approach to ministry and its use of technology to reach a wider audience. The church was an early adopter of online services and now reaches millions of people each week through its online and mobile platforms. For example, Life.Church offers video series for children and teens, such as Switch and Loop, which are "fast-paced worship, activities, and video teachings to address real issues that students face each day." Many videos, articles, and message series are also available on the church's website for adults. Life.Church also created YouVersion, the world's most downloaded Bible app.[8]
Due to the popularity of Life.Church, Groeshel has been named one of the "Top 10 Most Influential Pastors in the United States" by Outreach 100.[9] Oklahoma City University has presented Groeschel with its Servant Leadership Award, and he's been listed as one of the most powerful Evangelical leaders in the U.S. by Church Answers.[10][11]
Groeshel has a large online following, with over 1 million Instagram followers and 150,000 YouTube followers.
Books and Blog
Groeschel is the author of many books, as well as a blog, focused on topics related to Christian living, faith, purpose, leadership, relationships, and personal growth. Throughout his writing, he explains the role of faith in leadership and how Christian principles can inform and enhance leadership practices. Some of Groeschel's popular books include:
The Christian Atheist: Believing in God but Living as if He Doesn't Exist
Dangerous Prayers: Because Following Jesus Was Never Meant to Be Safe
Liking Jesus: Intimacy and Contentment in a Selfie-Centered World
Weird: Because Normal Isn't Working
Chazown: A Different Way to See Your Life
Altar Ego: Becoming Who God Says You Are
Fight: Winning the Battles that Matter Most
Soul Detox: Clean Living in a Contaminated World
Divine Direction: 7 Decisions That Will Change Your Life
Hope in the Dark: Believing God Is Good When Life Is Not
Podcast
The Craig Groeschel Leadership Podcast provides practical insights and advice on leadership development.[1]
In each episode, Groeschel interviews a different leader from a variety of fields, such as business, ministry, and entertainment. He asks them about their leadership experiences, challenges they have faced, and the lessons they have learned along the way, then shares his own insights and experiences on the same topics. Overall, the podcast draws from his years of experience as a pastor and author, as well as the range of experiences of his guests.
Some of the topics covered on Goeshel's podcast include communication, team building, productivity, innovation, and personal growth.[12] The Craig Groeschel Leadership Podcast has become one of the most popular leadership podcasts on the internet, with millions of downloads and a dedicated following.
References
Leaders Media has established sourcing guidelines that rely on credible, expert-level, and primary sources for articles about people and companies. Articles are frequently edited by staff writers. Learn more about our mission, editorial ethics, and how we source references in our editorial policy.
Any reader who wishes to provide any additions or revisions to this article, including updating any out-of-date information, please email [email protected].