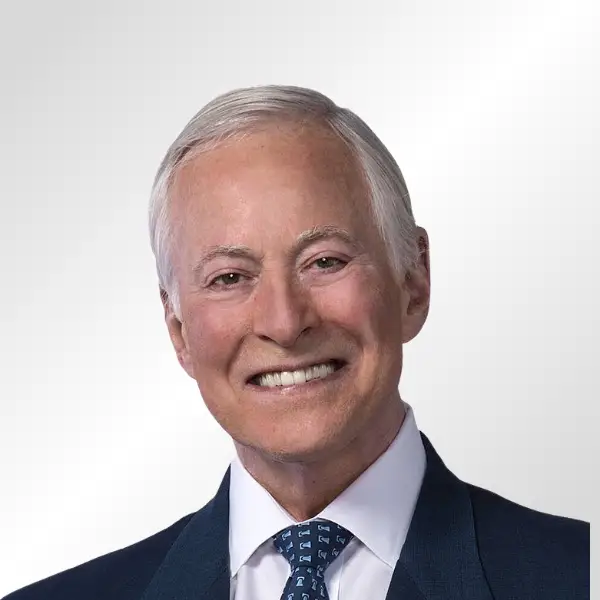 DOB:

January 5, 1944

Age:

79

Country:

United States

Resides:

Solana Beach, CA

Hometown:

Charlottetown, Canada

Known For:

Management Consulting

Spouse/Partner:

Barbara Tracy

Education:

University of Alberta
About Brian Tracy
Brian Tracy, born on January 5, 1944, in Vancouver, Canada, is a renowned businessman, author, and motivational speaker.[3] Tracy grew up without much money and was not able to complete a college degree as a young adult. Instead, he traveled the world and lived a life full of adventure throughout England, France, Spain, South Africa, the Middle East, Singapore, and Thailand, among other countries.[4] 
After his adventures, he got a sales job, which eventually led him to his current career as a well-known businessman in the fields of personal and professional development. Throughout his career, Brian Tracy has achieved remarkable success and garnered widespread recognition. He has authored over 70 books, many of which have become international bestsellers, including Maximum Achievements, Eat that Frog, Time Power, and The 100 Absolutely Unbreakable Laws of Business Success, Tracy's books have been translated into multiple languages and have sold millions of copies worldwide, establishing him as one of the most influential authors in the self-help genre.[4] 
In addition to his writing, Brian Tracy has had a significant impact as a speaker and trainer. He has delivered thousands of keynote speeches and seminars in over 75+ countries, inspiring and motivating audiences with his insights and practical strategies. Tracy's expertise in sales, leadership, goal setting, and time management has led him to work with prominent organizations and individuals, ranging from Fortune 500 companies to small business owners, empowering them to achieve extraordinary results.[5] 
On a personal note, Brian Tracy is married and has four children. He values the importance of a balanced life and has always emphasized the significance of personal relationships, health, and well-being in achieving success.[6] Tracy's commitment to lifelong learning, combined with his genuine desire to help others, has made him an influential figure in the realm of personal and professional development, impacting the lives of millions around the world.[4] 
Business Success
Brian Tracy's success in the business world is undeniable, and he has played a pivotal role in shaping the landscape of personal and professional development.As the founder and CEO of Brian Tracy International, his company specializes in providing training, coaching, and consulting services to individuals and organizations seeking to maximize their potential and achieve exceptional results.[1]
Under Tracy's leadership, Brian Tracy International has become a globally recognized brand renowned for its expertise in areas such as sales training, leadership development, time management, and goal setting. The company offers a wide range of programs and resources designed to empower individuals at all stages of their careers, from aspiring entrepreneurs to seasoned executives.[7]
One of the flagship programs offered by Brian Tracy International is the Sales Success Made Simple training program. This program equips sales professionals with the necessary skills and strategies to excel in the competitive world of sales. Participants learn valuable techniques for prospecting, building rapport, overcoming objections, and closing deals, all based on Tracy's extensive experience and proven methodologies.[8]
At Brian Tracy Solutions, Tracy and his team offer customized training and consulting services to organizations seeking to enhance their performance and productivity. These programs focus on areas such as leadership development, team building, strategic planning, and customer service, among others. By tailoring solutions to meet the specific needs of each client, Tracy and his team have helped numerous businesses overcome challenges and achieve sustainable growth.[9]
Brian Tracy Books 
While Brian Tracy has written over 70+ books, the titles listed below are his most popular best-sellers:[1]
Brian Tracy Today
Currently, Brian Tracy is involved in various projects that aim to empower individuals and organizations. He continues to deliver impactful speeches, conduct training programs, and provide coaching services to help others achieve their goals and become successful people.[1]Additionally, he is one of Forbes' top contributors in the categories of business and leadership and has many popular, high-ranking articles featured on the website.[2]
References
Leaders Media has established sourcing guidelines that rely on credible, expert-level, and primary sources for articles about people and companies. Articles are frequently edited by staff writers. Learn more about our mission, editorial ethics, and how we source references in our editorial policy.
Any reader who wishes to provide any additions or revisions to this article, including updating any out-of-date information, please email [email protected].