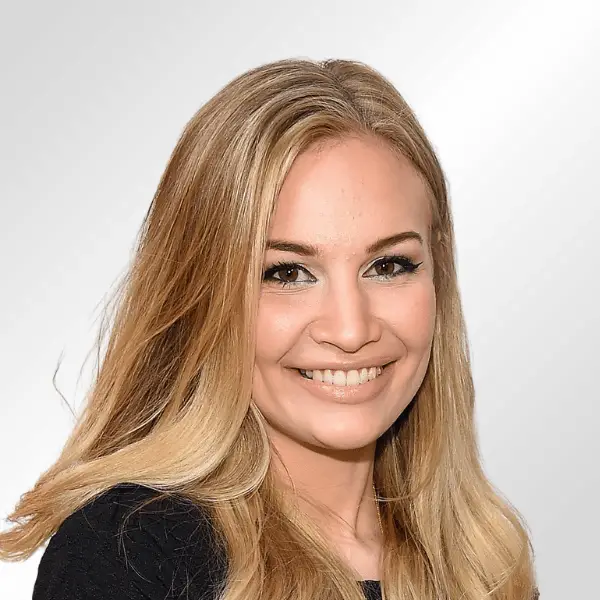 DOB:

November 3, 1987

Age:

35

Country:

United Kingdom

Resides:

London, England

Hometown:

Baltimore, MD

Known For:

Parenting Content

Spouse/Partner:

Jonathan Saccone Joly

Religion:

Christianity

Education:

St. Angelas College
About Anna Saccone
Anna Saccone was born on November 3, 1987, in Baltimore, Maryland, to an Italian father and Irish mother. Her father was a professor at a university. Saccone has two sisters, Emmina and Erika. She also has two older half-brothers from her father's previous marriage.[2] 
During her elementary school years, Saccone lived in America with her family. They later moved to Ireland, where she completed high school at St. Angela's College. She went on to receive her degree at University College Cork in Ireland.[3] 
While attending college, Saccone posted her first YouTube video in 2009 for her channel called TheStyleDiet. Her first video was called "How to Wear Leopard Print." Her initial videos were focused on fashion tips and trends. She built up a large following over time, and after college graduation, focused on her YouTube channel full-time.[2] 
Saccone began dating her husband, Ireland-born Jonathon Joly, as a college student. Joly was also a popular YouTuber who posted primarily comedy videos. The couple married in 2011.[3]
Saccone and Joly have four children: Emilia born in 2012, Eduardo born in 2014, Alessia born in 2017, and Andrea born in 2018. The family, which also includes six dogs, currently lives in Surrey, England.[4] 
The Saccone-Jolys
Anna Saccone and Jonathan Joly put aside their individual YouTube channels and created a family vlog channel that became even more popular. The SacconeJolys has 1.65 million subscribers and includes videos on family events and announcements, the struggles and joys of parenting, family travel and holidays. They also answer questions from followers in family videos, including a recent post entitled, "What We Actually Eat in a Day."[5]
In 2022, Saccone and Joly announced that they deleted their back catalog of YouTube videos, which included about 12 years of footage. In a video explaining the decision, Joly said, "The internet is not the same place that it used to be, I'm not the same person as I used to be." The couple continues to make new videos that include the day-to-day events of their family life.[6] 
The family recently went public about their son, Eduardo, exploring his gender identity. In a Netmums article, Saccone said, "Our son Eduardo has always been more on the feminine side, since he was born, but he has only just recently decided he's happy to go more public with the fact that he likes to wear dresses," adding, "And I think that's amazing and I want to support him with that . . . I'm just so happy that he is getting to grow up in a world that's accepting of this kind of thing and it's an amazing thing to watch your child blossom in front of your eyes."[7]
Saccone described the public response to Eduardo's choice of clothing as "overwhelmingly positive." Today, the nine-year-old has "socially transitioned," according to the family's YouTube channel. They shared a video of "Edie" visiting a gender clinic with her parents. The public comments on the video are mixed, with some stating that Edie is too young for this life-changing decision and others showing support.[8] 
Publications
The Style Diet: A Positive Body Image Book was written by Anna Saccone and published in 2011. It contains tips and tricks on styling, building confidence, and having a healthy body image.[9] 
In 2022, Jonathan Joly published All My Friends Are Invisible, which is a childhood memoir of Joly's experiences growing up in conservative Dublin while struggling with his own gender identity.[10] 
References
Leaders Media has established sourcing guidelines that rely on credible, expert-level, and primary sources for articles about people and companies. Articles are frequently edited by staff writers. Learn more about our mission, editorial ethics, and how we source references in our editorial policy.
Any reader who wishes to provide any additions or revisions to this article, including updating any out-of-date information, please email [email protected].